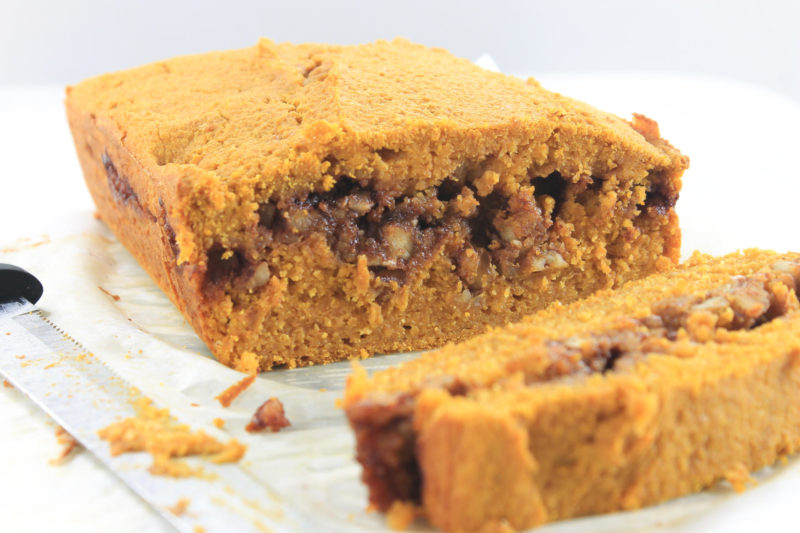 Today's recipe isn't one I dreamt up, but it's dreamy for sure. Amy Chaplin's gorgeous book, At Home in the Whole Food Kitchen: Celebrating the Art of Eating Well, has been a favorite of mine for years now, and this recipe was one of the first ones I made from it. And now that we're finally getting some real fall weather and I woke up to 40-degree temps outside, warm, cinnamon-y pumpkin bread just seems fitting.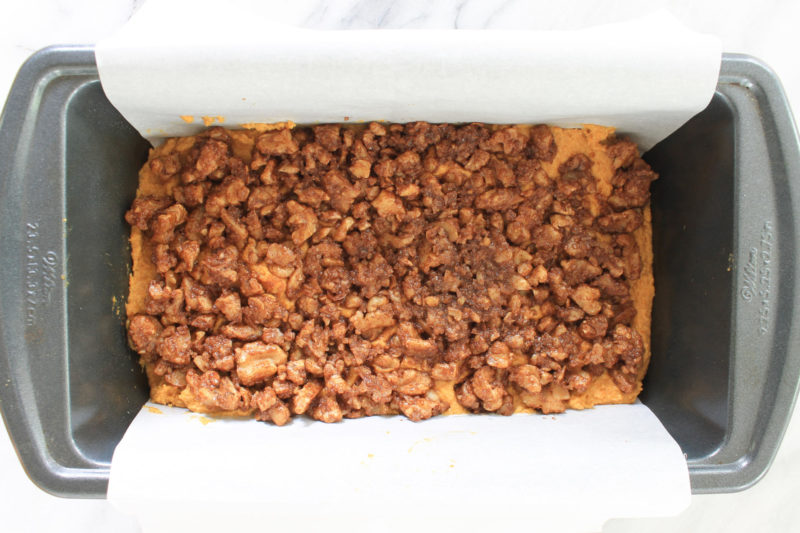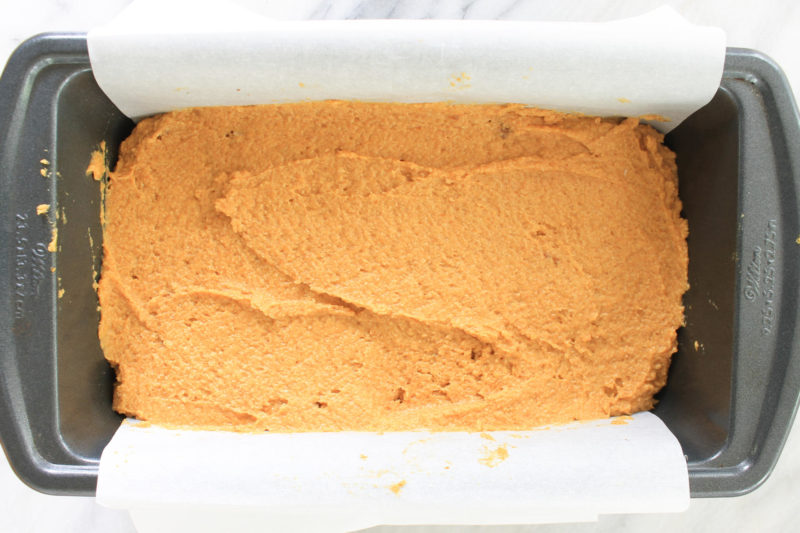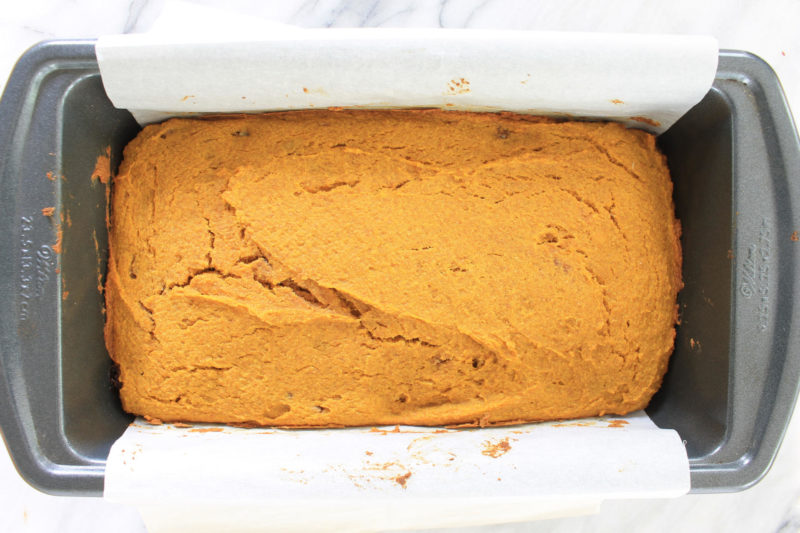 Pumpkin Bread with Toasted Walnut Cinnamon Swirl
2017-10-16 06:07:45
Makes one loaf
For the cinnamon swirl
1 cup walnut halves
2 teaspoons ground cinnamon
2 tablespoons maple syrup
2 tablespoons turbinado sugar
For the loaf
1 1/2 cups pumpkin puree
2 cups whole wheat or spelt flour
2 teaspoons baking powder
1/3 cup vegetable or avocado oil
1/3 cup maple syrup
2 tablespoons milk
1/2 teaspoon salt
2 teaspoons vanilla extract
1 egg
For the cinnamon swirl
Heat a dry skillet over medium heat. Add the walnuts and toast until fragrant. Roughly chop and transfer to a medium mixing bowl. Add the cinnamon, maple syrup, turbinado sugar and stir to combine.
For the loaf
Preheat oven to 350F. Line a loaf pan with parchment paper and set aside.
In a large bowl, whisk together the pumpkin puree, oil, maple syrup, milk, salt, vanilla, and egg. In a separate bowl, combine the flour and baking powder. Fold the dry mixture into the wet mixture, stirring until just combined.
Transfer half of the pumpkin batter into the prepared loaf pan and spread evenly. Scatter the cinnamon swirl mixture evenly across the top of the batter. Spread the remaining pumpkin batter on top of the cinnamon swirl mixture. To create a swirl, insert a butter knife into one end of the loaf pan and drag it through the batter in a zig-zag motion. Level the top of the batter again with a spatula.
Bake for 45-50 minutes or until a skewer inserted in the middle of the loaf comes out clean. Turn the loaf out on a cooking rack and cool slightly before slicing and serving.
Adapted from At Home in the Whole Food Kitchen
Strong Roots Nutrition http://www.strongrootsnutrition.com/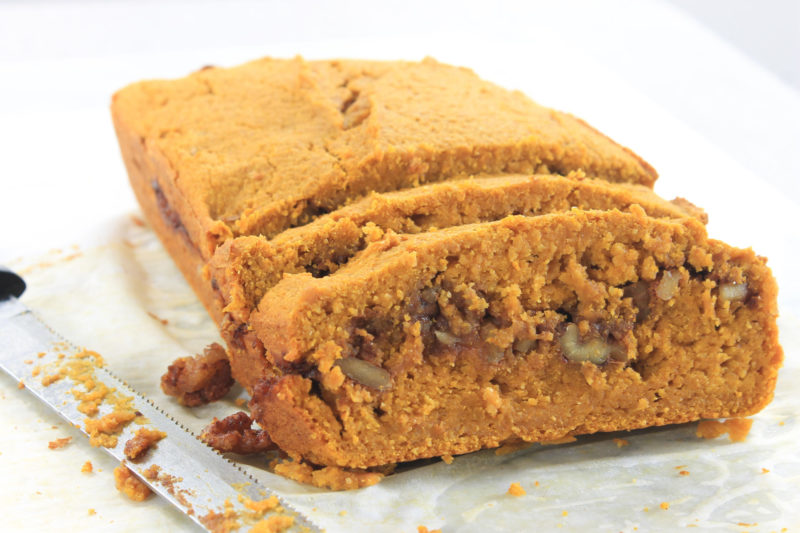 If you make this recipe at home, share on Instagram using #strongrootsnutrition so I can check out your creation!
//Taylor