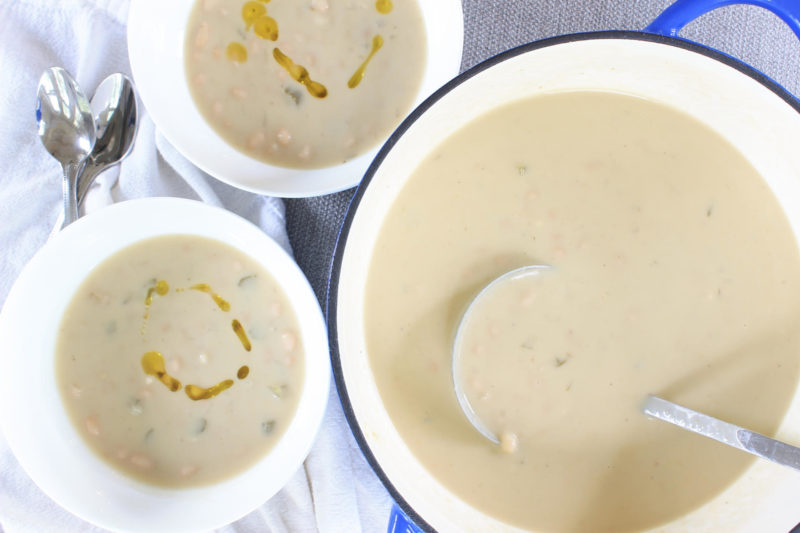 Soup season is the best. As much as I enjoy cooking, I also enjoy being able to make a big batch of one item and eat leftovers all week, simplifying my routine and freeing up more time for other things. This Italian White Bean Soup is a new one, and it's so easy and tasty that I'm sure it's going to make its way into this year's fall rotation. Serve it up with some garlic bread and YUM.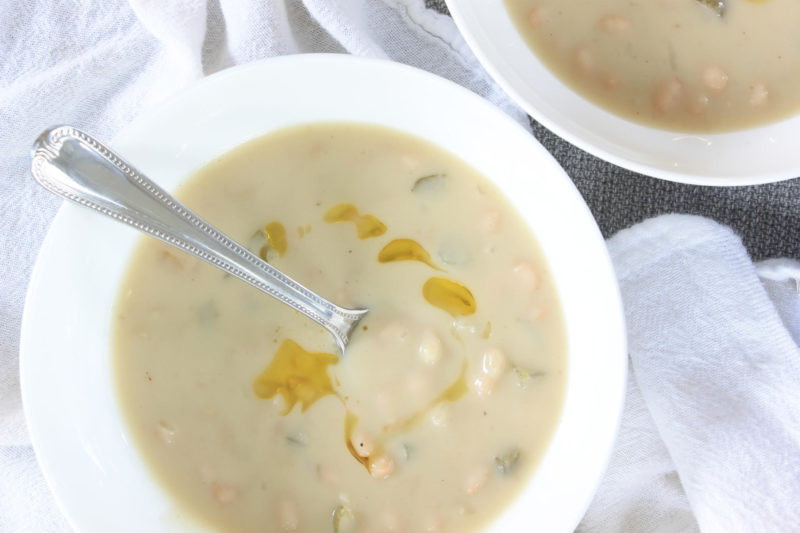 Italian White Bean Soup
2017-10-10 05:39:59
Serves 6
Ingredients
1 pound dried canellini or navy beans
3 Tablespoons olive oil
1 onion, diced
2 celery stalks, diced
1 teaspoon salt, divided
5 cloves garlic, minced
2 sprigs rosemary
6-8 cups vegetable or chicken stock
5" parmesan rind (optional, but recommended)
Instructions
Rinse the beans in a large colander. Pour the beans into a large bowl and cover by 3-4" with water. Allow the beans to soak for 12-24 hours. Drain and rinse before adding to the soup.
In a large dutch oven, heat the olive oil over medium-high heat. Add the onion and celery and 1/2 teaspoon of salt and sauté until soft, about 4-5 minutes. Add the garlic and sauté another minute.
Add the drained beans to the pot, along with the rosemary, 6 cups of stock, and parmesan rind (if using).
Bring to a boil, then reduce the heat to a simmer. Cover the dutch oven with the lid, leaving a small space between the pot and the lid to vent steam. Simmer for 1.5-2 hours until the beans are soft.
Add the remaining 1/2 teaspoon salt to the soup. Remove the parmesan rind and rosemary sprigs from the pot. Transfer about 1/2 of the soup into a high-speed blender and puree smooth, then return the puree to the soup pot. Adjust salt to taste.
Strong Roots Nutrition http://www.strongrootsnutrition.com/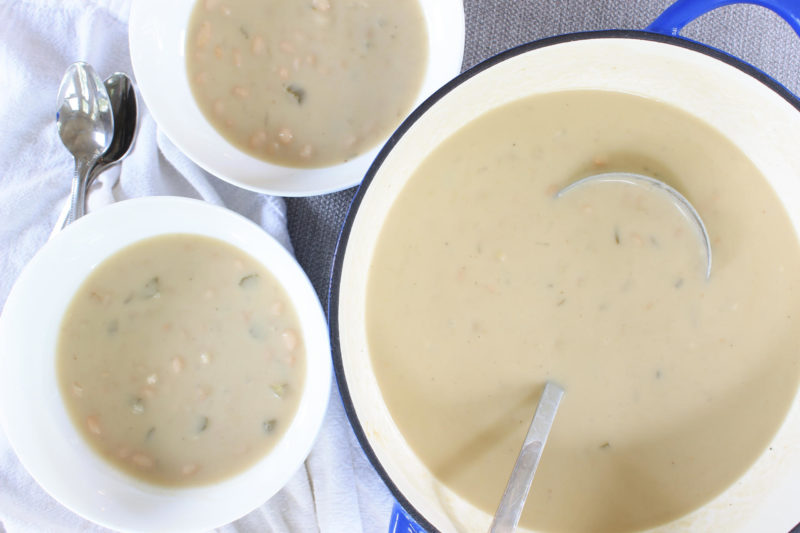 If you make this recipe at home, share on social media using #strongrootsnutrition so I can check it out!
//Taylor
SaveSave
SaveSave
SaveSave