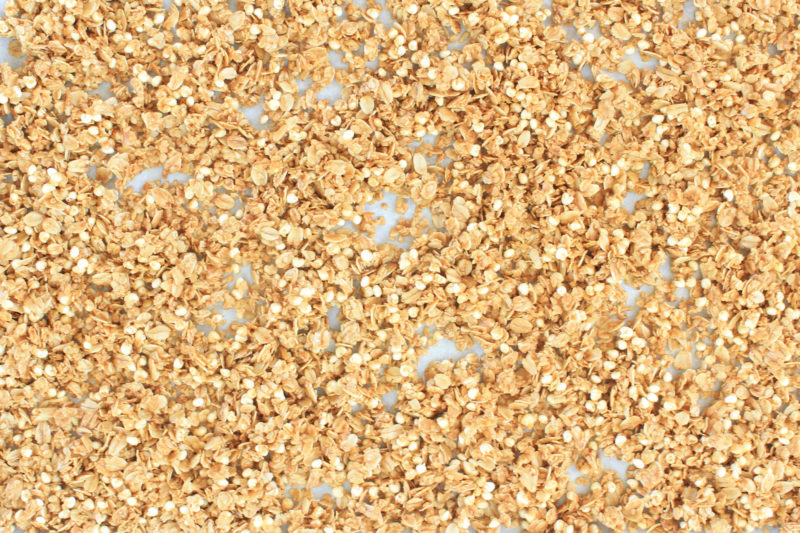 If you can find the time to make granola at home, you totally should. Really. Store-bought granola is delicious and convenient, but the companies producing your favorite yogurt toppings are making a killing selling a combination of ingredients you probably already have in your pantry. Granola is so easy to make (you don't even need a recipe, really!) and the combinations are endless, so don't be afraid to get in there and experiment!
This particular granola recipe was inspired by a pitaya bowl I had in Nashville recently. This bowl was topped with a deliciously light and crispy granola that was unlike other granolas I've crafted in the past, and I knew I had to attempt a re-creation at home. I hope you enjoy this recipe as much as I do!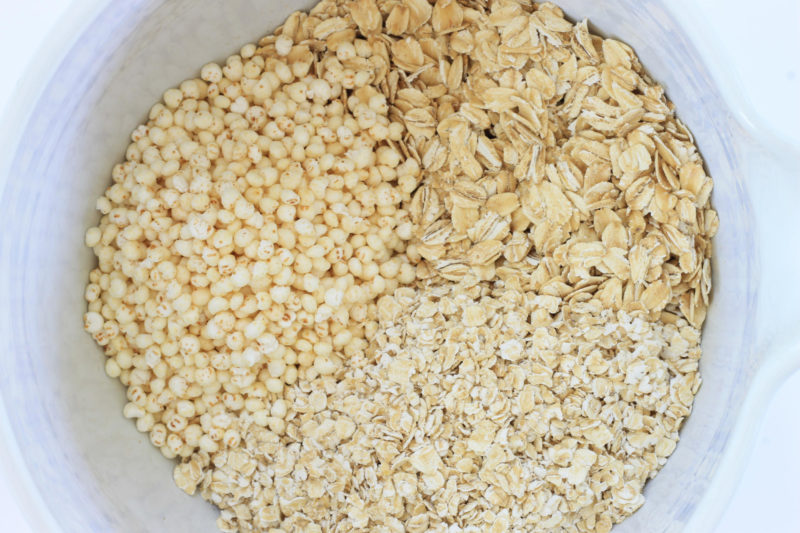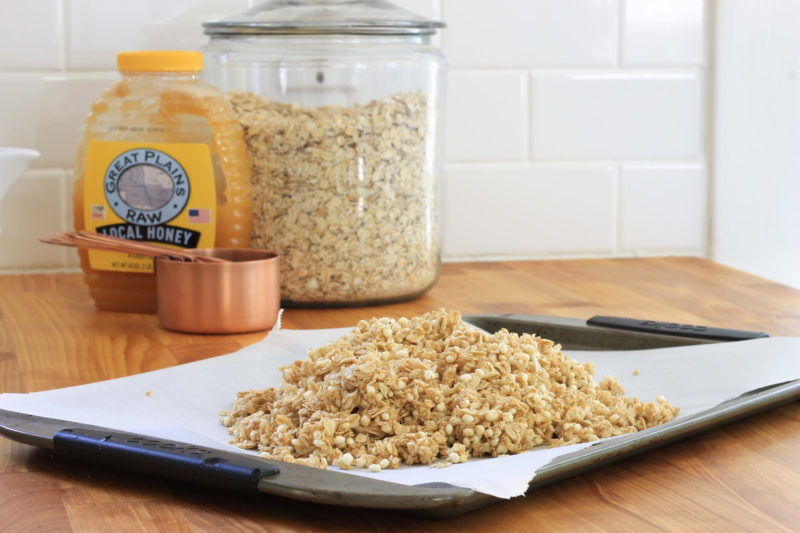 Crispy Honey Granola
2017-09-25 05:49:12
Makes about 3 cups
Ingredients
1 cup rolled oats
1 cup quick oats
1/2 cup puffed millet
1/4 cup honey
2 Tablespoons brown sugar
1/3 cup avocado oil (or other cooking oil)
Pinch of salt
Instructions
Preheat oven to 300F. Line a sheet pan with parchment paper and set aside.
In a large mixing bowl, toss together the rolled oats, quick oats, and puffed millet.
In a medium bowl, whisk together the honey, brown sugar, oil, and salt. Pour the wet ingredients over the dry ingredients and use your hands to thoroughly combine.
Scatter the mixture on the parchment-lined pan and bake for 25-30 minutes until deep golden brown, stirring every 10 minutes to ensure even browning.
Cool completely, then store in an airtight container for 2 weeks.
Strong Roots Nutrition http://www.strongrootsnutrition.com/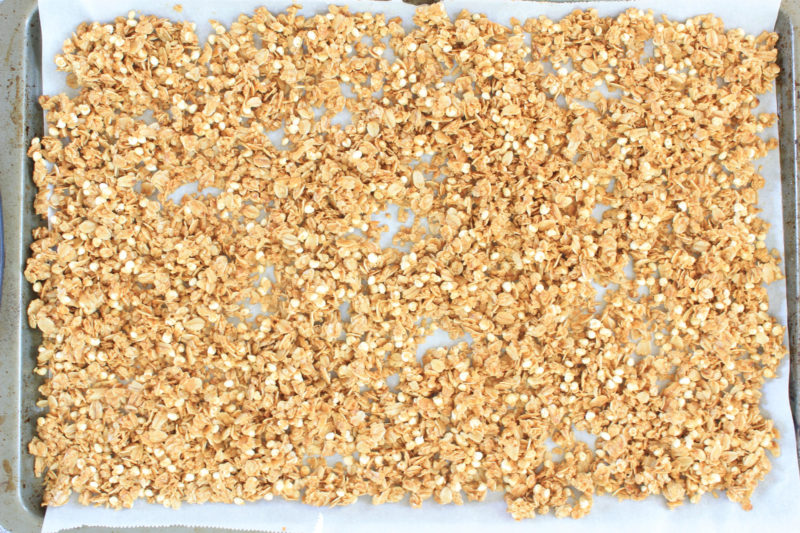 If you make this recipe at home, share on Instagram using #strongrootsnutrition so I can see your creations!
//Taylor
SaveSave
SaveSave