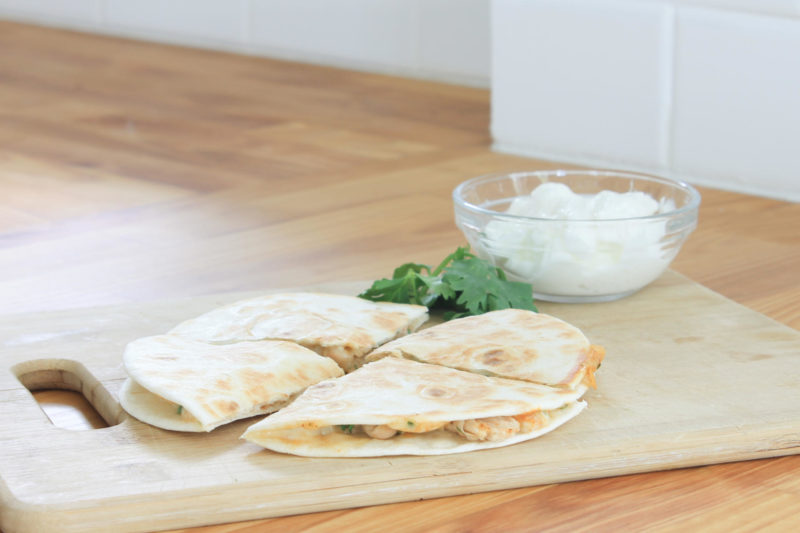 I've said it before and I'll say it again: you can never have enough quick meal recipes up your sleeve. Quesadillas make for a super easy and speedy meal, and adding in an extra plant (beans, veggies) can pump up the flavor and the fiber content. Beans are chock-full of fiber, protein, B-vitamins, iron, and minerals, and I love that so much nutrition can be packed into such a humble (and cheap!) food.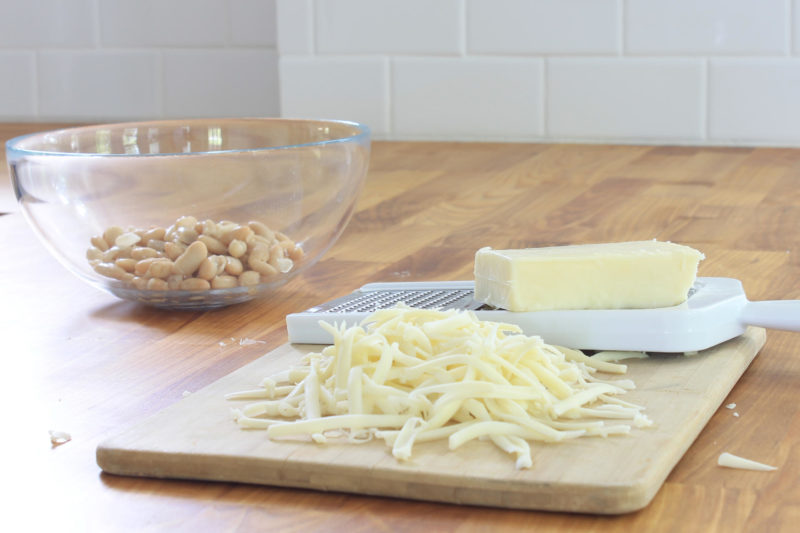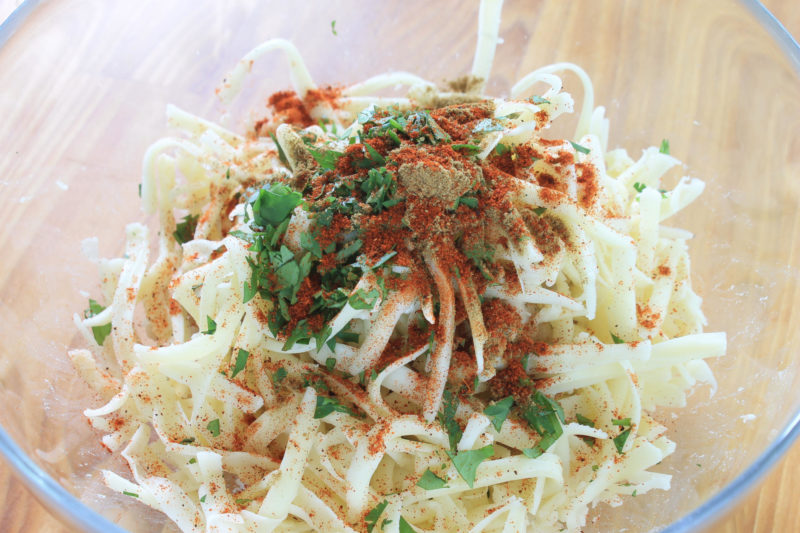 White Bean Quesadillas
2017-08-14 05:55:37
Serves 4
Ingredients
1 cup white (cannellini, navy, great northern) beans, drained and rinsed
1 cup shredded Monterey Jack cheese
2 Tablespoons chopped cilantro
½ teaspoon cumin
½ teaspoon chili powder
1 clove garlic, minced
8 6-inch flour tortillas
Instructions
Pour the beans into a medium bowl and mash them with a fork. They don't need to be mashed completely; just break them up into small pieces. Add the cheese, cilantro, spices, and garlic and stir to thoroughly combine.
Heat a large skillet over medium heat. Place one tortilla in the skillet and top with ½ cup of the cheese-bean mixture. Top with a second tortilla. Heat until the bottom is golden brown and the cheese has started to melt. Flip the quesadilla over to brown the opposite side.
Repeat with the remaining tortillas and filling. Serve alongside salsa and/or sour cream.
Notes
SR Clients: 1 quesadilla = Level 2-3 (75-100%) entree
Strong Roots Nutrition http://www.strongrootsnutrition.com/
If you make this recipe at home, share on Instagram using #strongrootsnutrition so I can see!
//Taylor
SaveSaveSaveSave
SaveSave
SaveSave
SaveSave