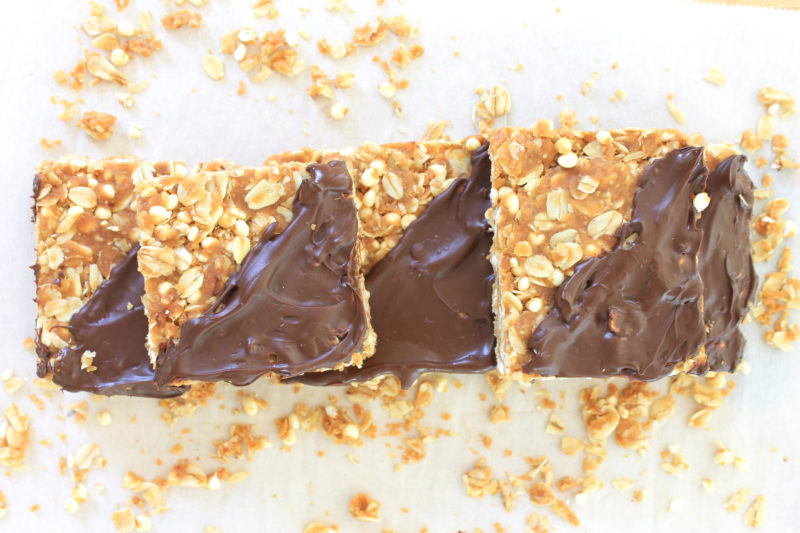 It's usually a wonderful thing when chocolate and peanut butter come together, and these granola bars are no exception. With the peanut butter's heart-healthy unsaturated fat and the oats' fiber, these make a fulling and nutritious portable snack or on-the-go breakfast item. Best of all? A batch can be made well in advance and kept in the fridge for at least 2 weeks. Yum!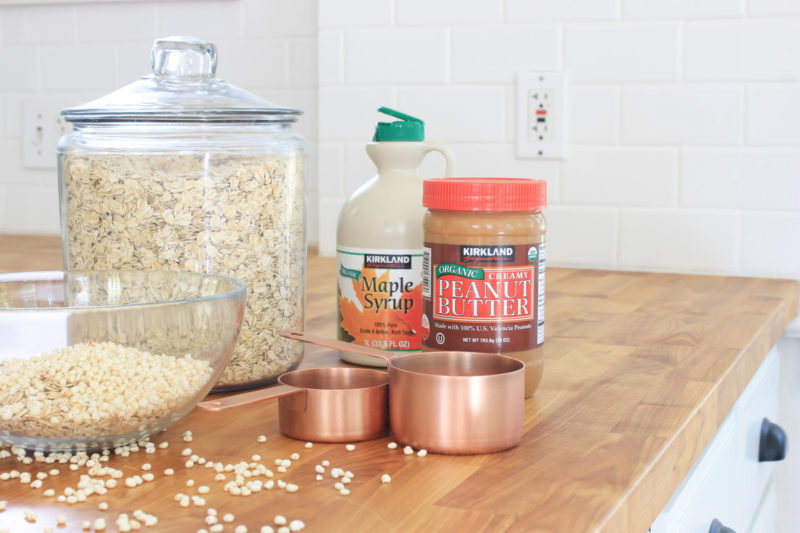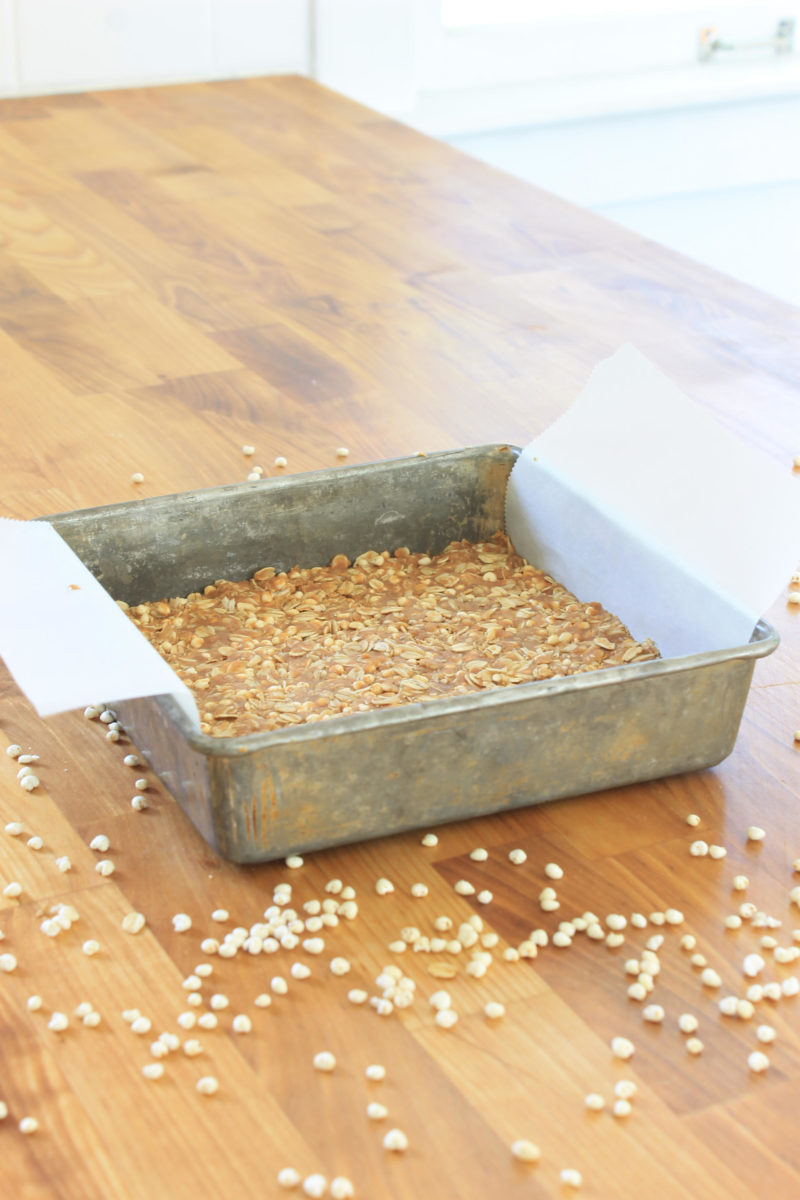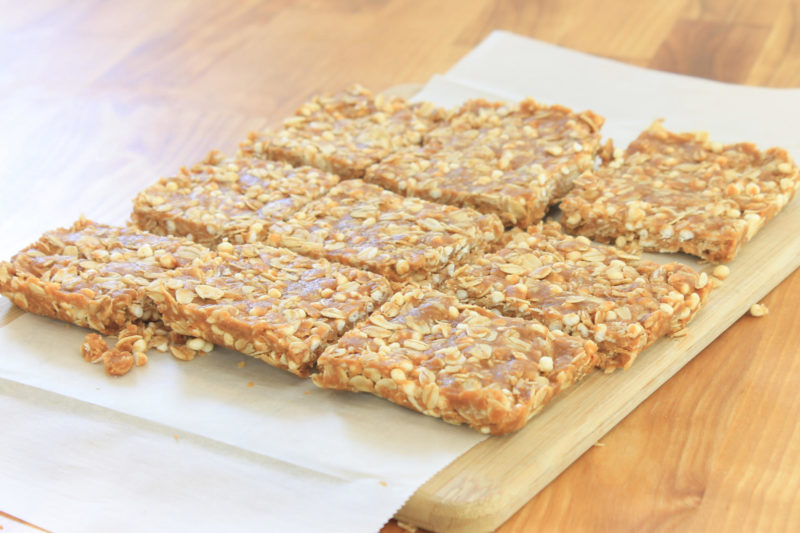 Chocolate-Dipped Peanut Butter Bars
2017-08-28 17:24:14
Ingredients
1 ½ cups rolled oats
½ cup puffed millet
1 cup creamy peanut butter
¼ cup maple syrup
¼ teaspoon salt
½ cup dark or semisweet chocolate chips
Instructions
Line an 8-inch square baking pan with parchment paper and set aside.
In a medium bowl, mix together the oats and millet.
In a small saucepan, combine the peanut butter, maple syrup, and salt. Melt gently over low heat until the mixture is warmed through and steamy.
Pour the peanut butter mixture over the oat mixture, combining thoroughly with a rubber spatula or your hands. Press the mixture into the prepared baking pan and place in the freezer for 30 minutes.
While the peanut butter-oat mixture freezes, melt the chocolate chips over a double boiler. Remove the pan from the freezer and use the parchment paper to lift the frozen granola bar out of the pan. Cut into 16 bars and dip each one in chocolate before laying on a sheet of parchment to harden. Store in an airtight container in the fridge for up to 2 weeks.
Notes
SR Clients: 1 bar = Level 1 (50%) snack
Strong Roots Nutrition http://www.strongrootsnutrition.com/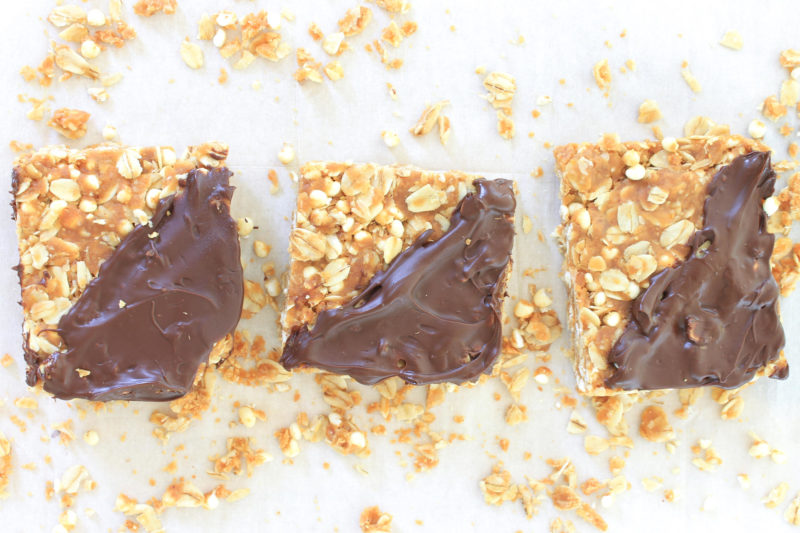 If you make this recipe at home, be sure to share on Instagram using #strongrootsnutrition so I can see your creations!
//Taylor
SaveSave
SaveSave