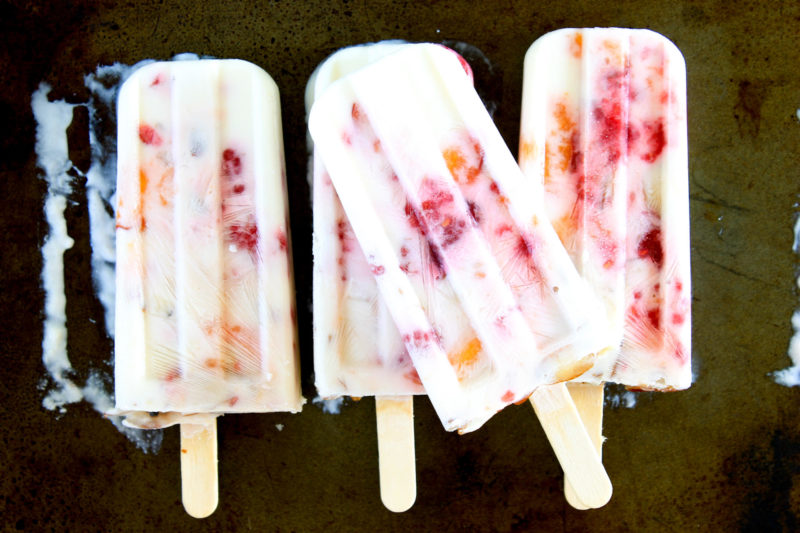 Happy Monday, everybody! If you live in the Midwest like me, it's time to brace yourselves for a hot week ahead. You thought last week's humid 90+F was hot? The 10-day forecast is predicting 3 days above 100F this week, so crank that AC and break out your popsicle molds.
These Frozen Yogurt Breakfast Bars are a real treat for when the weather is steamy. It's essentially a frozen parfait on a stick, allowing you a quick and easy way to break the fast and cool down while doing it. For other cold and refreshing recipes, check out my Frosty Caramel Coffee, Rhubarb-Mint Granita, and Creamy Green Smoothie, to name a few.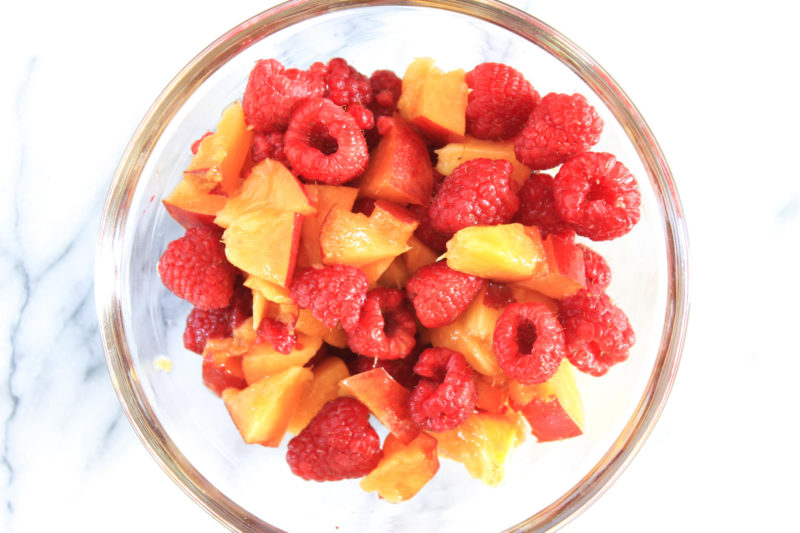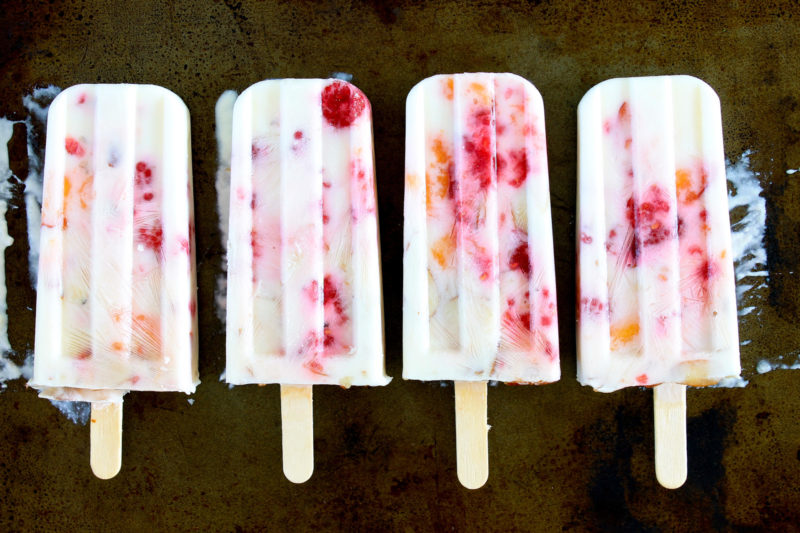 Frozen Yogurt Breakfast Bars
2017-07-09 17:15:11
Ingredients
1 ½ cups whole milk Greek yogurt
1/3 cup milk
2 Tablespoons maple syrup
½ teaspoon vanilla
¾ cup raspberries
¾ cup diced nectarines
¾ cup sliced almonds
Instructions
Whisk together the yogurt, milk, maple syrup, and vanilla in a bowl.
In a separate bowl, lightly mash together the raspberries and nectarines.
In a popsicle mold, layer in the yogurt, fruit, nuts, and additional yogurt. Swirl the layers together with a knife. Whack on the counter to remove any air bubbles, then top with additional almonds. Insert popsicle sticks and freeze at least 4 hours.
Notes
SR Clients: 1 bar + ¼ cup nuts = Level 1 (50%) breakfast
Strong Roots Nutrition http://www.strongrootsnutrition.com/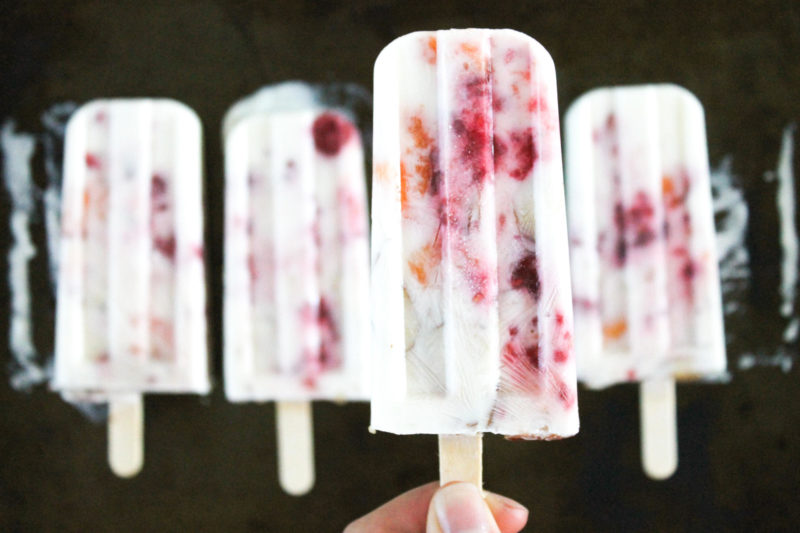 If you make this recipe at home, share on Instagram using #strongrootsnutrition so I can check it out!
//Taylor
SaveSave
SaveSaveSaveSaveSaveSaveSaveSave
SaveSave
SaveSave