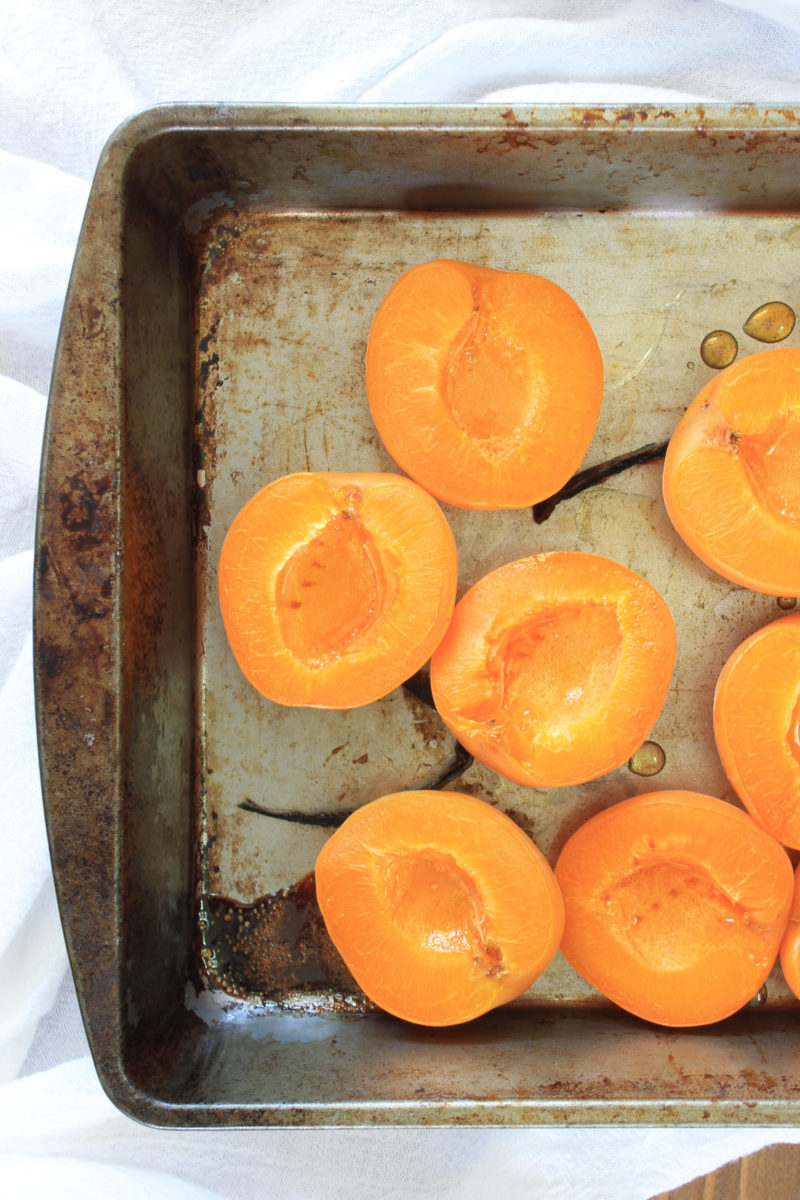 I think I had my first fresh apricot in Italy, about 6 years ago. I bought a few at the Mercato Centrale in Florence, and I remember them being sweet, juicy, and delicious. Then again, I'm pretty certain that everything in Italy is delicious. The season for fresh apricots is short; they're an early-summer treat that only come around once per year, and they're totally worth celebrating. Right now, you can probably find them at your local grocery store nestled in with the season's other stone fruits: peaches, plums, and nectarines.
Apricots ripen from the inside out, so you want to choose ones that are slightly firm to the touch. Fortunately, when it comes to roasting, it doesn't really matter if you get one that's a little mealy. In the oven, the sugars caramelize and the fruit softens, making them delicious regardless of quality pre-baking.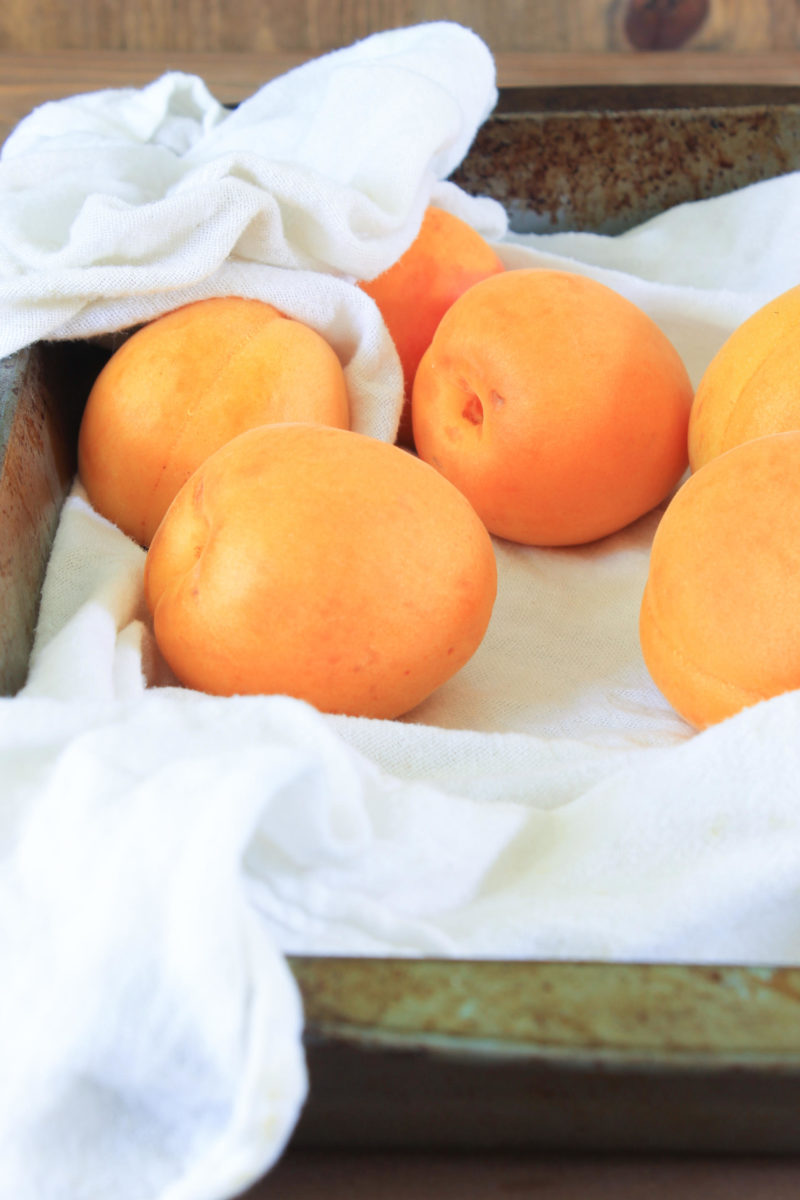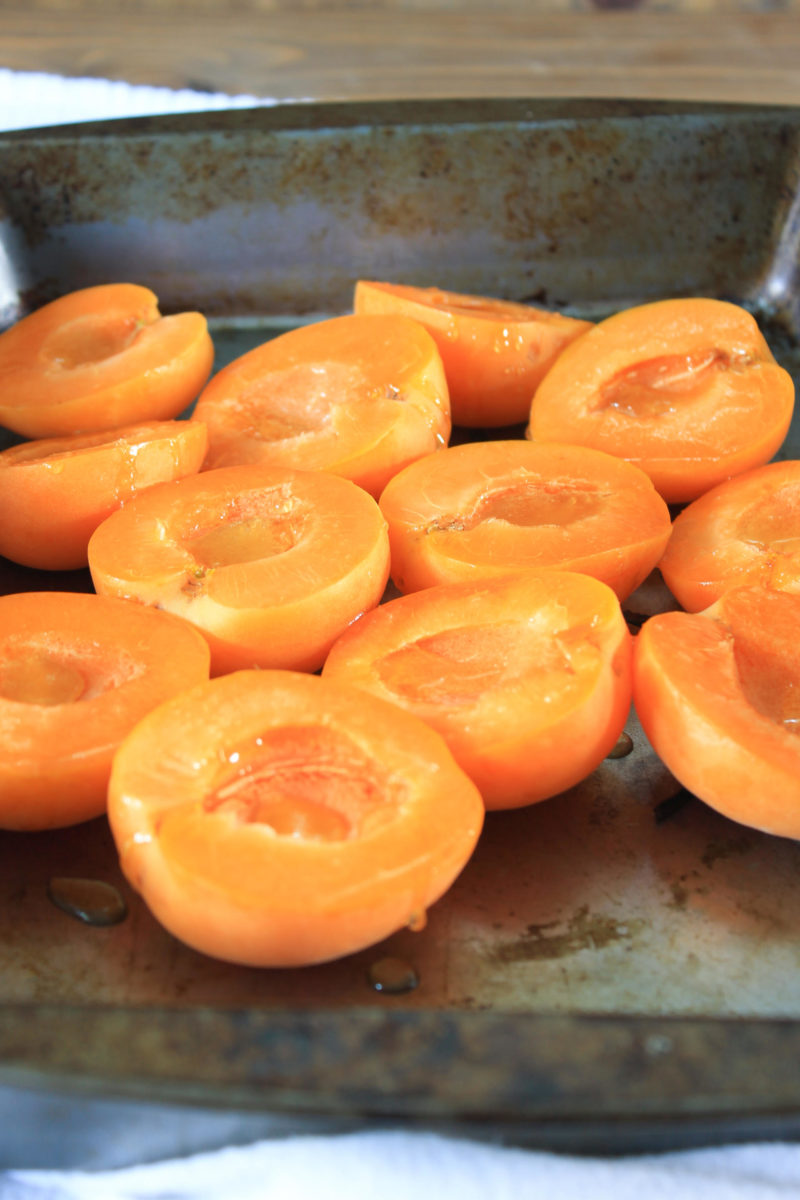 Vanilla Roasted Apricots
2017-06-04 18:32:54
Serves 6
Ingredients
6 fresh apricots
2 tablespoons honey
1 vanilla bean
Instructions
Preheat the oven to 400F.
Cut the apricots in half and remove the pits. Arrange the apricots, cut side up, in a 9x13 baking pan.
Pour the honey into a small saucepan. Cut the vanilla bean in half lengthwise and use a knife to scrape the seeds out of the inside. Add the vanilla seeds and pod to the honey and turn the stove on low heat. Gently heat the honey and vanilla together for 1 minute.
Pour the honey-vanilla mixture over the halved apricots and nestle the vanilla pod in the bottom of the pan. Bake for 15-20 minutes, until the apricots are fork-tender. Serve with your favorite vanilla ice cream.
Notes
SR Clients: 2 apricot halves + 3 oz vanilla ice cream = Level 2 (100%) dessert or Level 2 (100%) snack
Strong Roots Nutrition http://www.strongrootsnutrition.com/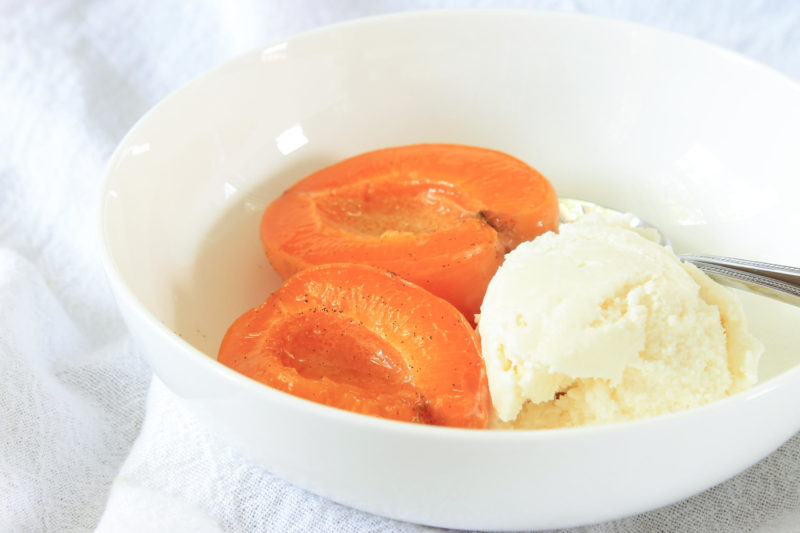 If you make this recipe at home, share with me on Instagram and use #strongrootsnutrition so I can see!
//Taylor