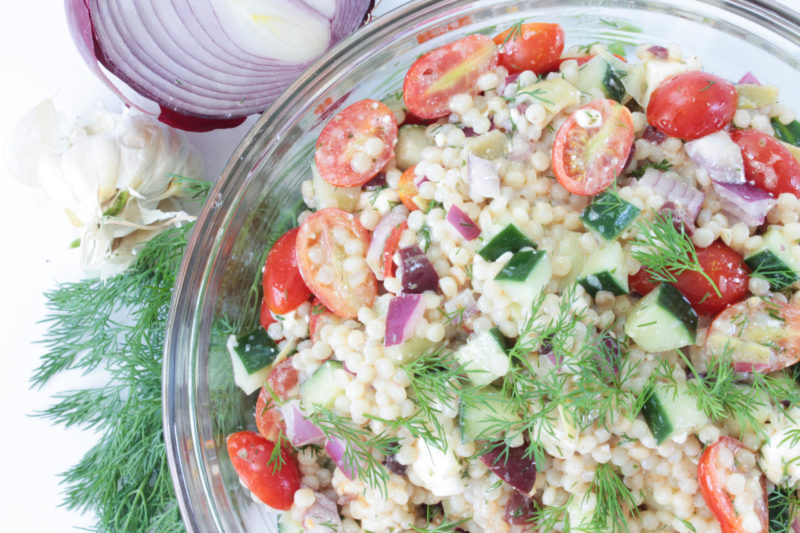 This grain salad was exactly what was needed after a steamy couple of weeks in the Midwest. It's hearty enough to be filling but tastes light and cool on a hot day. Grain salads tend to make great dishes for advance preparation; they can typically be served cold, warm, or room temperature, they last several days in the fridge, and they only get tastier as they sit and their flavors meld together. So many thumbs up.
This dish will be even better if you can find a really good feta. I stumbled across the most delicious Greek feta when I was testing this recipe, and I think you should find some for yourself. International food stores are gold mines sometimes.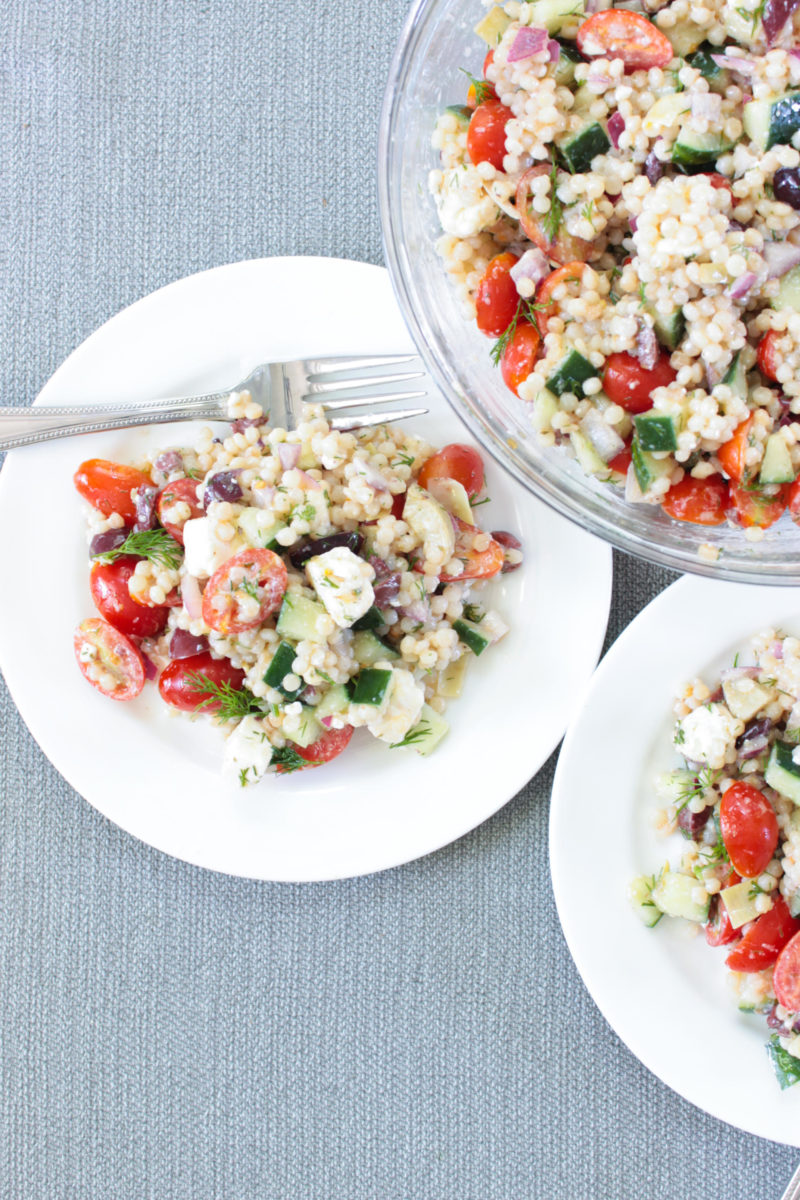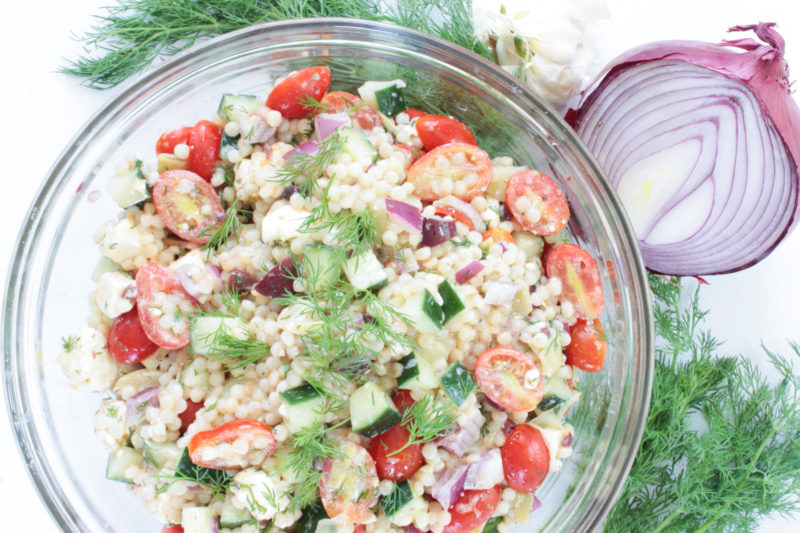 Greek-ed Out Couscous Salad
2017-05-22 06:15:24
Serves 6-7 as an entrée, 12-13 as a side
For the dressing
1/3 cup red wine vinegar
1 Tablespoon lemon juice
2 Tablespoons feta, crumbled
½ teaspoon salt
½ teaspoon dried oregano
1 Tablespoon chopped fresh dill
1/3 cup olive oil
For the salad
2 Tablespoons olive oil
1 ½ cups Israeli couscous
1 ¾ cup vegetable broth
½ teaspoon salt
6 oz. feta, diced
¼ cup Kalamata olives, diced
1 pint cherry tomatoes, halved
1 medium cucumber, diced
½ cup red onion, diced
2 cloves garlic, minced
2 Tablespoons chopped fresh dill
For the dressing
In a medium bowl, whisk together the vinegar, lemon juice, feta, salt, oregano, and fresh dill until well-combined. Slowly drizzle in the olive oil while whisking continuously to create an emulsion.
For the salad
Heat the olive oil over medium-high heat a medium saucepan.
Add the couscous to the oil, stirring to coat. When the couscous appears lightly browned, add the vegetable broth and salt. Bring to a boil, then reduce to a low simmer with the lid on for 10 minutes.
Pour the cooked couscous into a fine mesh strainer and rinse under cold water. Transfer to a large bowl.
Add the feta, olives, cherry tomatoes, cucumber, red onion, garlic, and dill to the cooked couscous. Pour the dressing over everything and toss to combine. There may be excess dressing liquid at the bottom of the bowl, but this will get absorbed as the salad sits.
Notes
SR Clients: Level 2-3 (75-100%) entrée = 1 ¼ cups; Level 3 (100%) appetizer = heaping ½ cup
Strong Roots Nutrition http://www.strongrootsnutrition.com/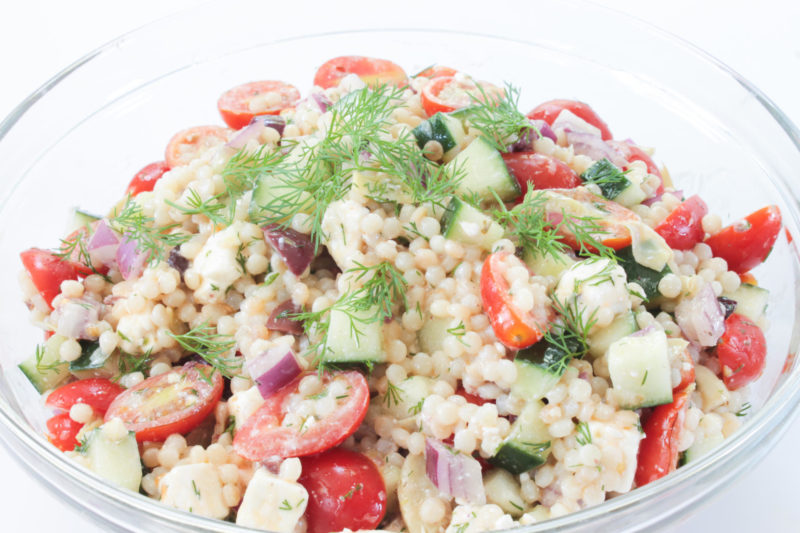 If you make this recipe at home, share with me on Instagram using @strongrootsnutrition so I can check out your creations!
//Taylor