Coffee: a favorite morning drink. Most people choose a hot cup of Joe to start their day, but it's fun to mix things up with something chilled, especially in the summer months. At a lot of coffee shops, iced coffee is made by pouring hot coffee over ice cubes. This typically results in a bitter, diluted drink. Cold brew, on the other hand, is made by soaking coffee grounds in room-tempurature water overnight, slowly infusing coffee goodness. The result is smooth and delicious with no bitterness. Totally the way to go. This method does take some advanced planning, but spend 5 minutes on it today, and tomorrow morning you can be enjoying your own delicious iced coffee.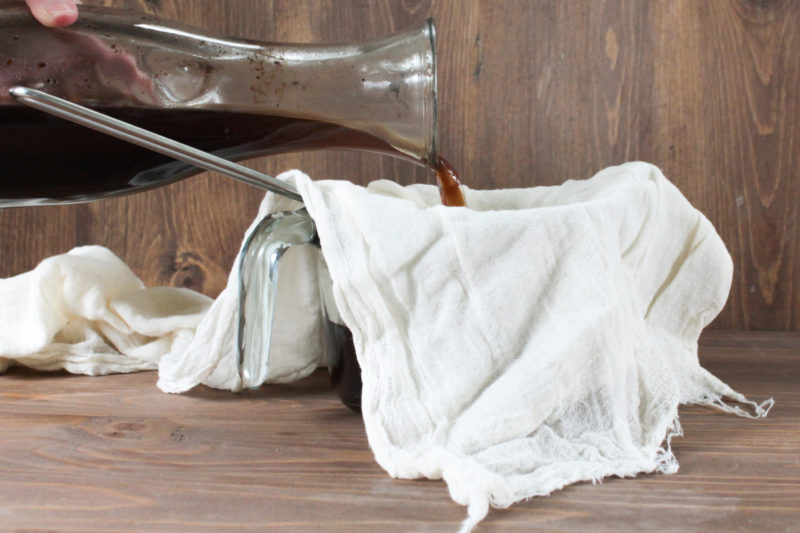 My favorite way to drink cold brew is mixed 1:1 with milk and about a tablespoon of Monin Vanilla Syrup. Tastes like heaven.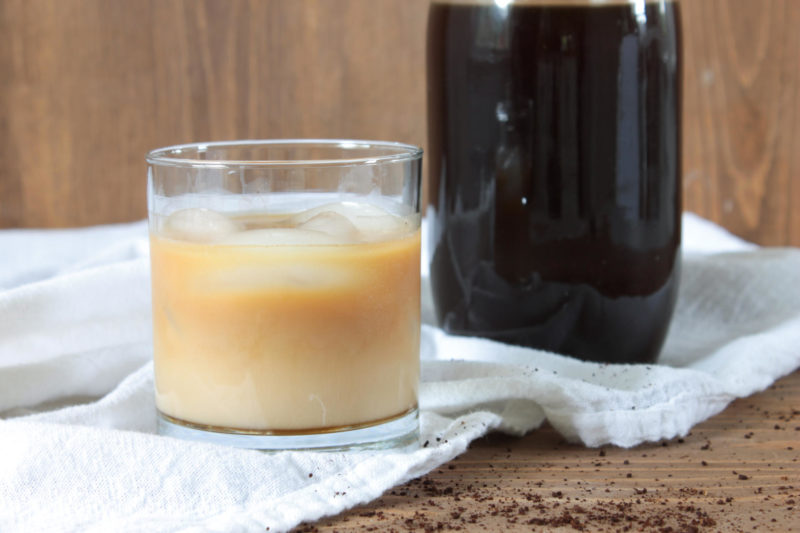 Cold Brew Coffee
2017-05-01 05:33:44
Makes 4 cups coffee concentrate
Ingredients
1 cup coarse-ground coffee
4 cups water
Instructions
Dump the coffee grounds in a large container. Pour the water over the grounds and stir to saturate all the grounds. Cover and leave at room temperature overnight, preferably about 12 hours.
The next day, strain the liquid through a fine mesh sieve lined with a couple layers of cheesecloth. You can also use a coffee filter for this if you want to remove all ground residue. Store the liquid in an airtight container in the fridge for up to 2 weeks.
To make a drink, dilute the concentrate to taste. I recommend starting with equal parts coffee and water and adjust by adding more coffee or more water to achieve the strength you want. You can also add milk or flavorings (hello, Monin vanilla syrup) as desired.
Strong Roots Nutrition http://www.strongrootsnutrition.com/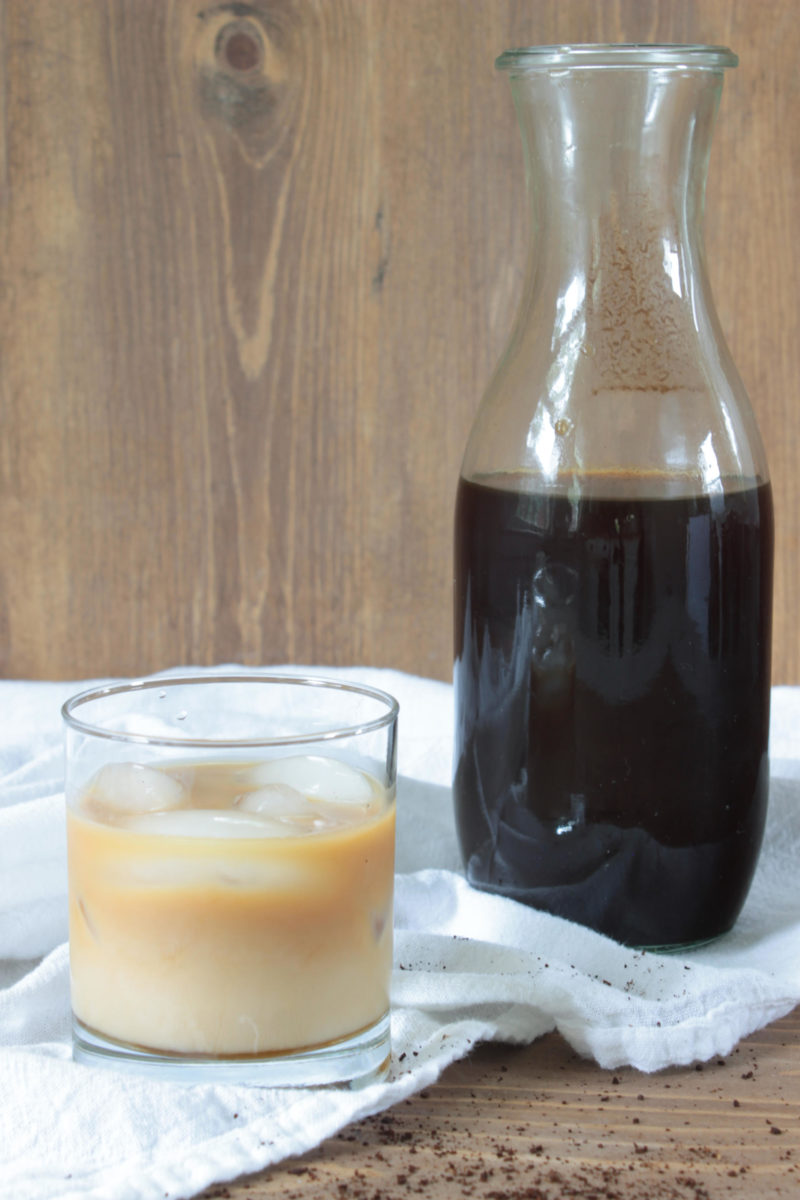 If you make this recipe at home, share on Instagram using #strongrootsnutrition so I can see!
//Taylor