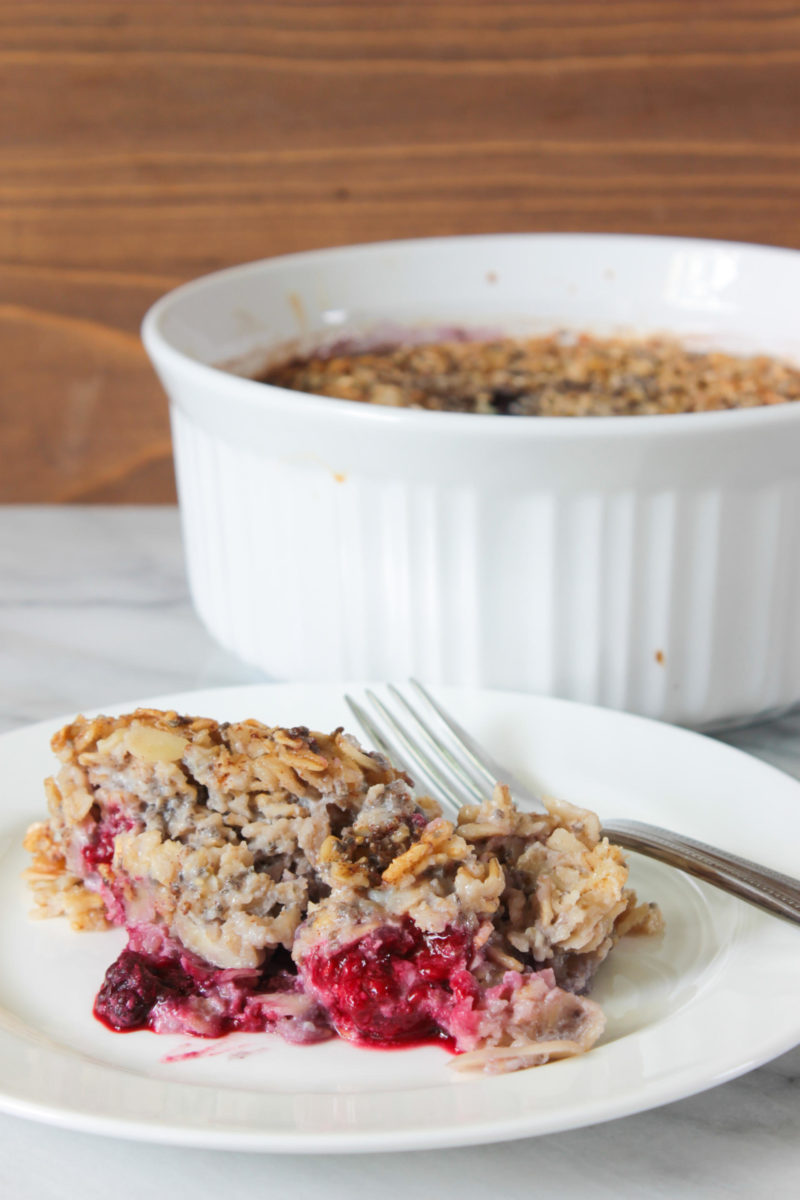 Monday morning should always come with baked oatmeal. It's warm and soft with just the right amount of sweetness and crunch – exactly what a Monday needs. In my opinion, the best way to go about it is to layer frozen fruit, dry ingredients, and wet ingredients in a baking dish (and never stir!). The result is a deliciously gooey fruit-on-the-bottom, creamy oatmeal-on-top effect that can't be beat.
This is a recipe that I encourage you to play with. Swap out the berries for sliced fresh peaches or the almonds for toasted pecans. Try nut milk or cow's milk, different spices, and different seeds. As long as you end up with about 2 cups of fruit, 2 cups of wet ingredients, and 2 cups of dry ingredients (mostly oats), it should work.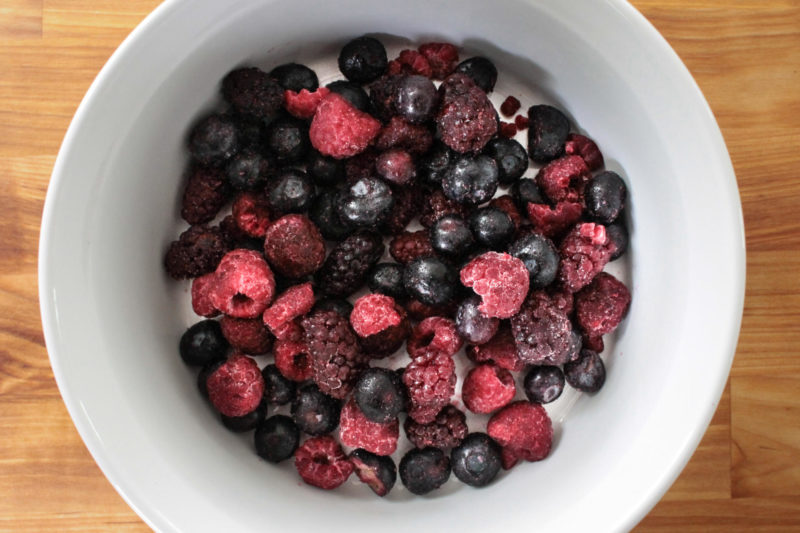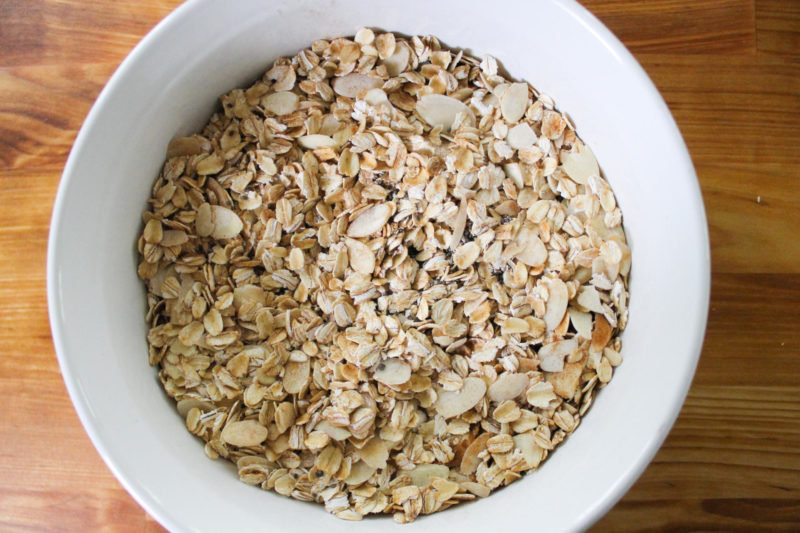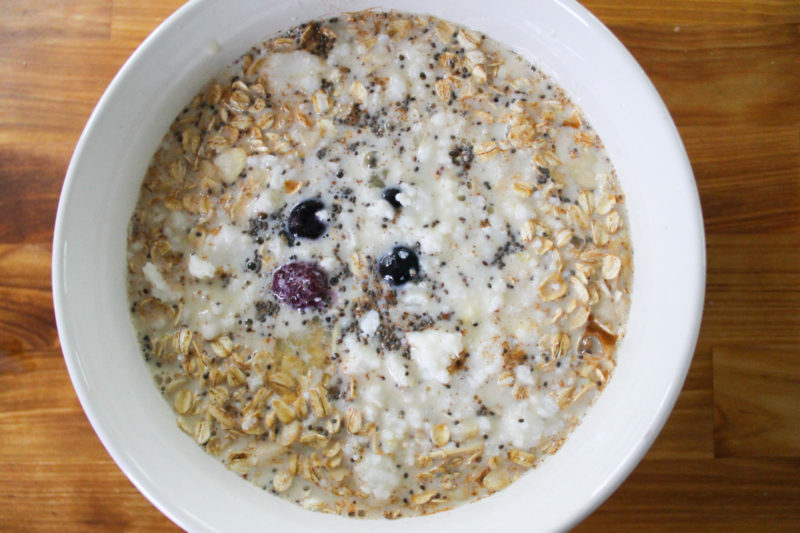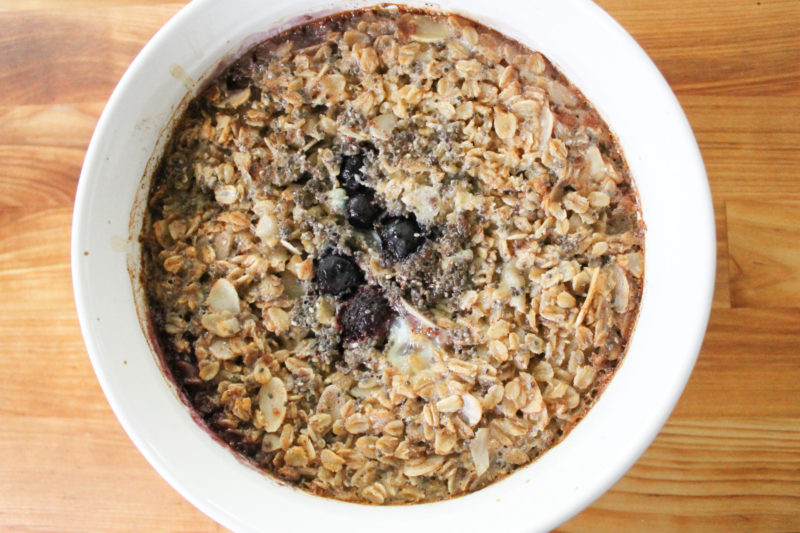 Baked Berry Oatmeal
2017-05-05 06:14:00
Serves 4
Makes about 6 cups
Ingredients
2 cups mixed berries, fresh or frozen
1 ½ cups rolled oats
¼ cup + 2 Tablespoons sliced almonds
2 Tablespoons chia seeds
½ teaspoon cinnamon
½ teaspoon salt
1 ¾ cups milk
¼ cup melted butter or coconut oil
1 teaspoon vanilla
1 egg, whisked
¼ cup maple syrup
Instructions
Preheat oven to 350F. Grease an 8x8 pan or 2 quart baking dish.
In a bowl, combine the oats, almonds, chia seeds, cinnamon, and salt.
In a separate bowl, whisk together the milk, butter or coconut oil, vanilla, egg, and maple syrup.
Scatter the berries in the bottom of the baking dish. Distribute the dry mixture on top of the berries, then pour the wet mixture evenly over the dry mixture. Don't stir – this leads to a wonderful fruit-on-the-bottom gooey texture.
Bake for 40-45 minutes until the top is golden brown. Serve with extra fruit or another drizzle of maple syrup.
Notes
SR Clients: 1 ½ cups oatmeal + 8 oz. milk = Level 2 (100%) breakfast
Strong Roots Nutrition http://www.strongrootsnutrition.com/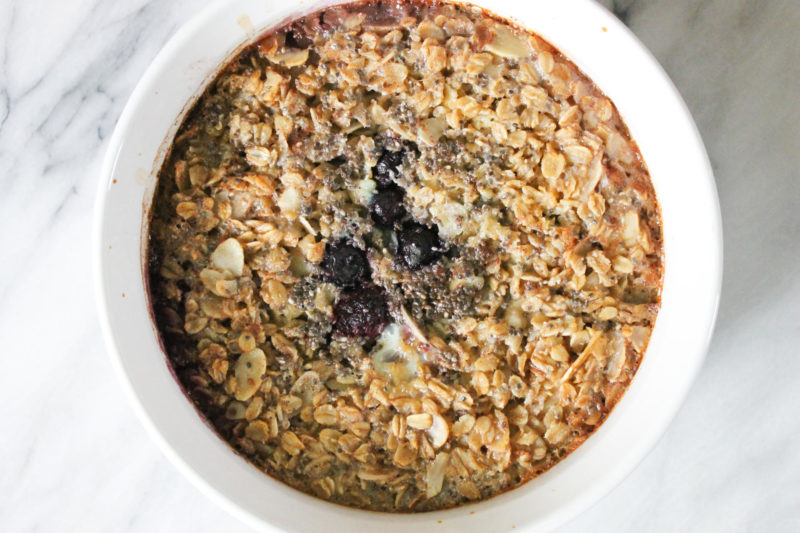 If you make this recipe or any others at home, share on Instagram using #strongrootsnutrition so I can see!
//Taylor