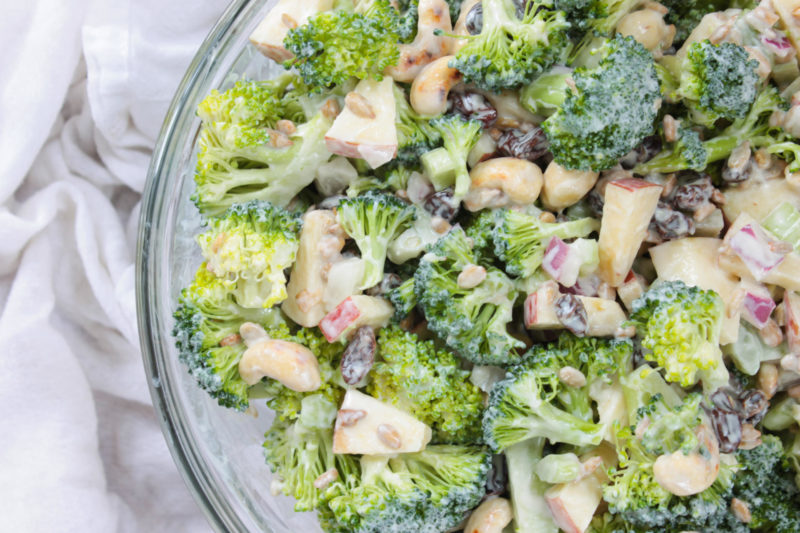 Who doesn't love a good broccoli salad? This potluck favorite has been revamped, SR style, to include more nutrient-dense ingredients and a yogurt-based dressing while maintaining the things you love about it. Crisp raw broccoli, creamy dressing, soft cashews, sweet raisins, and zesty onions marry together wonderfully to create a dish worth sharing.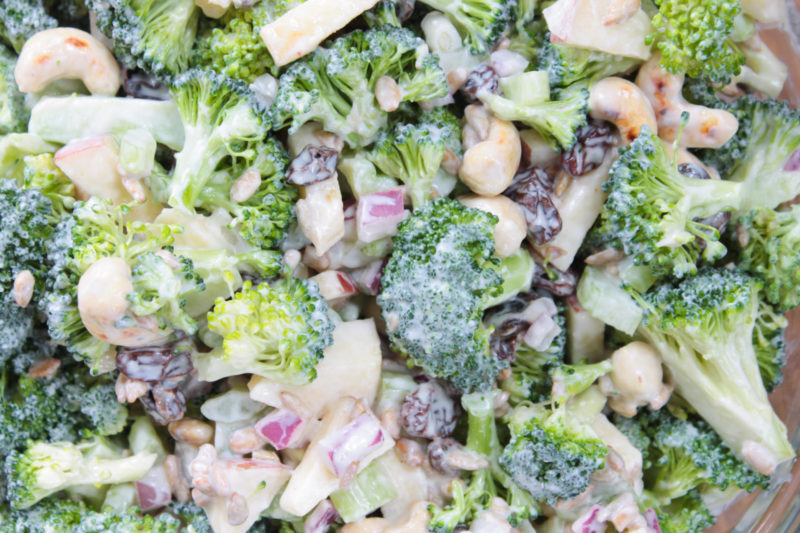 Learn to love the brassicas! Cruciferous vegetables, like broccoli, are packed with nutrients that support our bodies' ability to detoxify, reduce inflammation, and destroy free radicals. Broccoli is high in vitamin K, folate, vitamin C, and fiber. To retain as many nutrients as possible, use gentle cooking methods like steaming, and eat them raw, like in broccoli salad.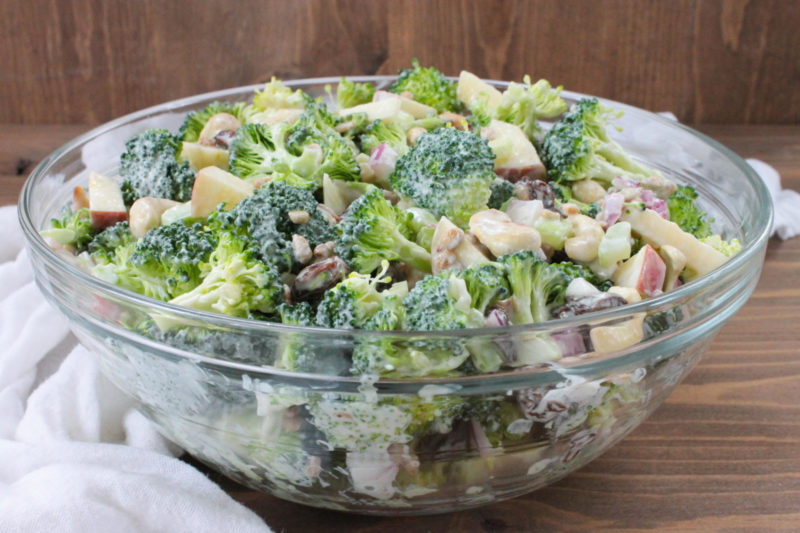 Sweet Broccoli Salad
2017-03-29 17:33:12
Serves 8
Ingredients
½ cup cashews
8 cups broccoli florets
½ of a large gala or fuji apple, diced
½ cup raisins
¼ cup roasted sunflower seeds
2 stalks celery, diced
1/3 cup red onion, diced
¾ cup whole milk plain Greek yogurt
2 Tablespoons apple cider vinegar
2 Tablespoons maple syrup
1 clove garlic, minced
1 Tablespoon olive oil
½ teaspoon salt
Instructions
Heat a dry skillet over medium heat. Add the cashews and toast until lightly golden, about 3 minutes. Set aside.
Combine the cashews, broccoli, apple, raisins, sunflower seeds, celery, and red onion in a large bowl.
In a medium bowl, whisk together the yogurt, vinegar, maple syrup, garlic, olive oil and salt.
Pour the yogurt dressing over the vegetable-nut mixture and toss to combine. Serve chilled.
Notes
SR Clients: 5 oz. portion (1/8 of recipe) = Level 3 (100%) appetizer
Strong Roots Nutrition http://www.strongrootsnutrition.com/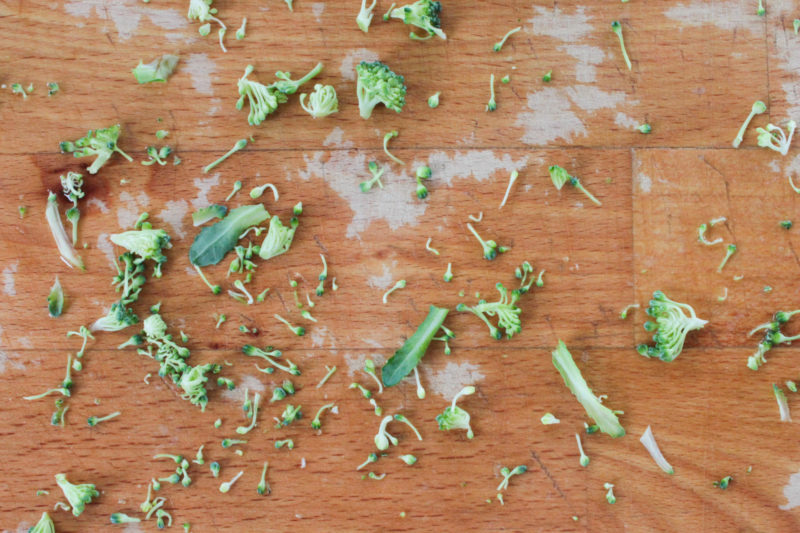 If you make this recipe or any others at home, be sure to share on Instagram using #strongrootsnutrition so I can check out your creations!
//Taylor