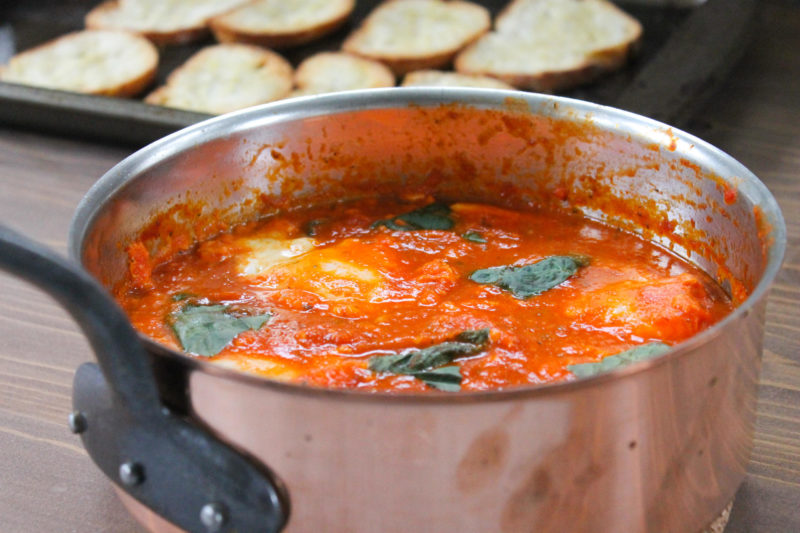 Eggs in tomato sauce. It's the prefect clean-out-the-fridge breakfast, and it's fast enough for a weekend or weekday. You can make your own sauce using the recipe below, store-bought tomato sauce, or leftovers from that spaghetti you had two nights ago. It comes together in a flash, and it's always delicious. That garlicky toast is a must for mopping up runny egg yolks and any lingering sauce.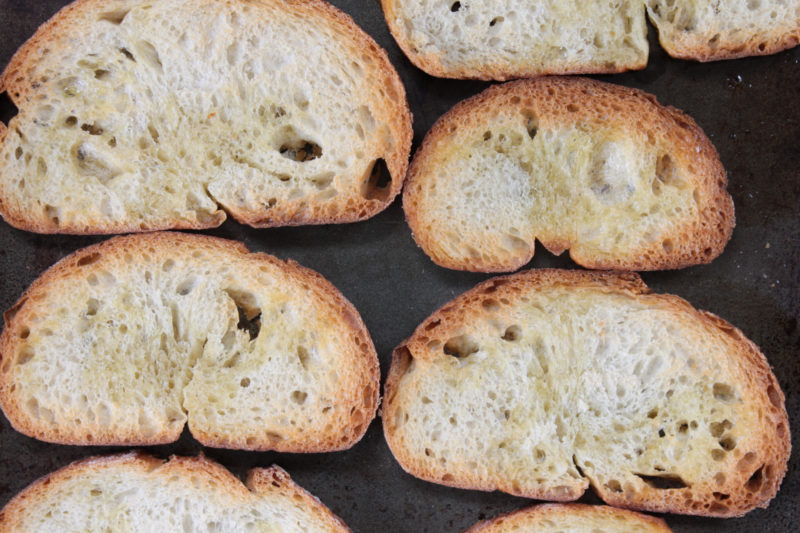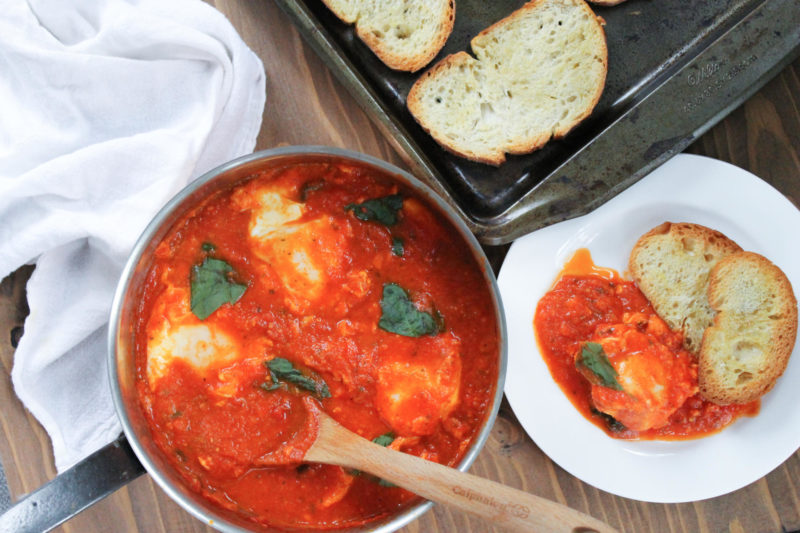 The key is to poach the eggs until the whites are just set and the yolks are still runny. Keep a close eye on them during the cooking process to achieve this balance.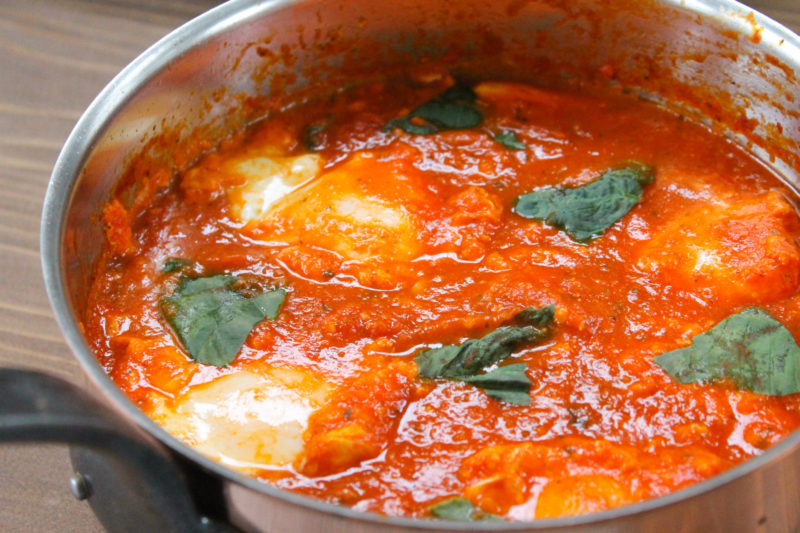 Italian Poached Eggs with Garlicky Toast
2017-03-29 17:37:38
Serves 4
Ingredients
5 Tablespoons olive oil, divided
1 small onion, finely diced
5 garlic cloves, divided
28-ounce can whole Italian plum tomatoes
1 ½ teaspoons salt
1 teaspoon sugar
½ teaspoon dried oregano
½ teaspoon dried thyme
½ cup torn basil leaves, divided
8 eggs
Loaf of crusty bread
Instructions
Heat 3 Tablespoons olive oil in a deep, 12-inch sauté pan. Add the onion and 4 cloves minced garlic and sauté for about 2 minutes, until the onion starts to turn translucent. Add the tomatoes, salt, sugar, oregano, thyme, and ¼ cup basil leaves and stir to combine. Turn the heat to low and simmer, covered, for 15 minutes.
After the tomato sauce has simmered, remove from the heat and use an immersion blender (you can also use an upright blender, but you may need to work in 2 batches) to blend the sauce to your desired consistency. Return the pan to a simmer over low heat.
Turn your oven broiler on low. Arrange slices (at least 8) of crusty bread on a sheet pan and drizzle with the remaining 2 Tablespoons olive oil. Broil until golden, and watch closely so they don't burn! Remove the bread from the oven and rub the tops of the bread with the remaining 1 clove of garlic.
Plop the eggs into the lightly simmering tomato sauce and moisten the tops of the eggs with the tomato sauce using the back of a wooden spoon to avoid tough whites. Add the remaining ¼ cup basil leaves. Cover the pan and simmer until the whites are set and the yolks are still runny, about 4-6 minutes.
Serve eggs with tomato sauce alongside the garlicky toast.
Notes
SR Clients: 2 eggs + ½ cup sauce + 2 slices toast + 1 cup fruit = Level 2 (100%) breakfast
Strong Roots Nutrition http://www.strongrootsnutrition.com/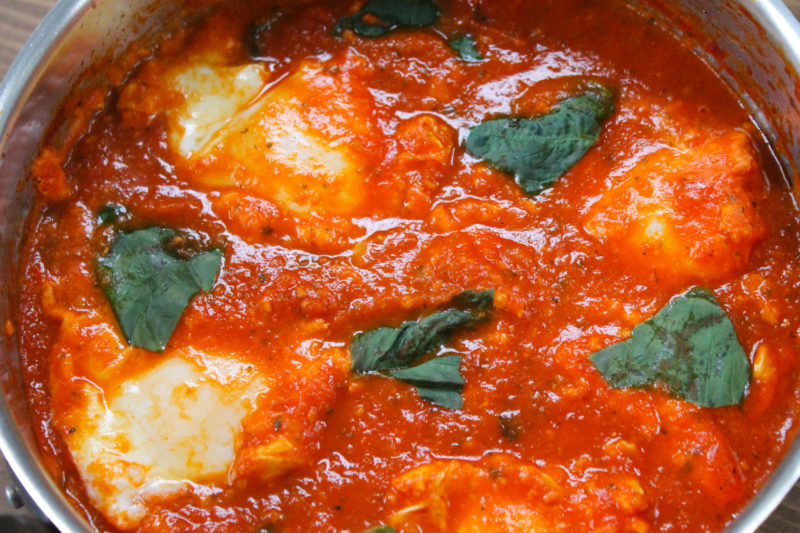 If you make this recipe at home, share on Instagram using #strongrootsnutrition so I can see!
//Taylor