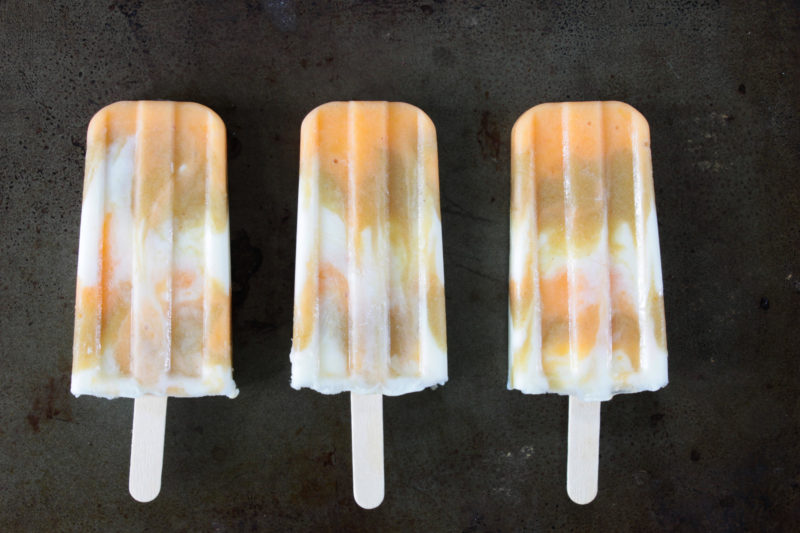 Happy Monday, everyone! Another weekend went by way too fast, but I hope you were able to enjoy it. Yesterday's temperatures had me parked on my backyard patio for most of the afternoon, reading, snacking, and enjoying the sunshine. Such a welcomed day considering all the rain we've had these past few weeks. You'd better believe that one of these dreamy peach-rhubarb creamsicles was had, and I think they made the day even brighter.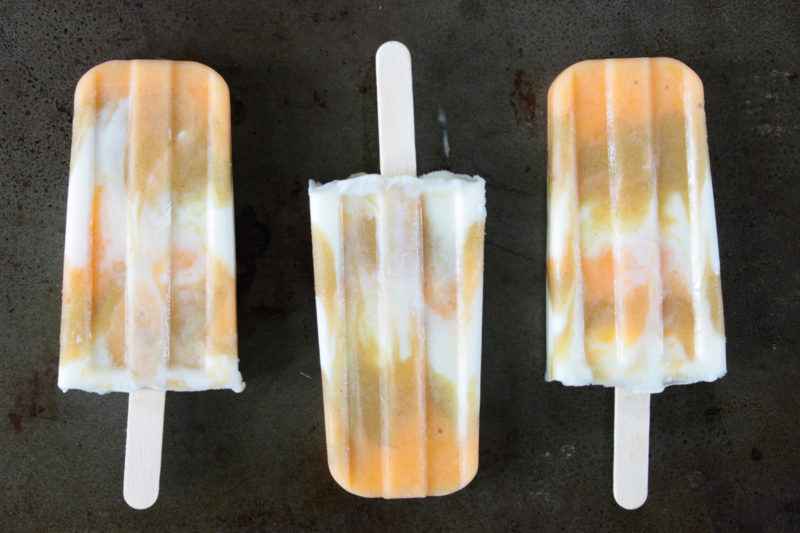 Honeyed Peach-Rhubarb Creamsicles
2017-04-24 05:56:08
Ingredients
½ lb rhubarb, fresh or frozen, cut into chunks
6 tablespoons honey, divided
1 tablespoon lemon juice
1/8 teaspoon vanilla
Pinch of cinnamon
1 cup whole milk plain Greek yogurt
½ lb sliced peaches, fresh or thawed from frozen
Instructions
Place rhubarb in a small saucepan with ¼ cup honey and 2 tablespoons of water. Bring to a simmer and cook for 10-15 minutes, until the rhubarb falls apart. Remove from heat and add lemon juice, vanilla, and cinnamon. Transfer to a blender and puree smooth, then allow the mixture to cool completely. You can do this step a day or two ahead to save time if you'd like.
Mix the Greek yogurt with the remaining 2 tablespoons of honey.
In a blender, puree the peaches with 2 tablespoons of the yogurt-honey mixture. You may have to stop the blender to tamp down the mixture occasionally, and it's okay if it ends up a bit chunky.
Get your popsicle mold (if you don't have a popsicle mold, you can use an ice tray for mini pops – just layer each ingredient once)! Spoon in 1 tablespoon of the peach puree, then the rhubarb, then the yogurt, then repeat. Between each layer, use a skewer to fill in any air pockets that form. When your layering is complete, use a knife or skewer to swirl the layers together. Give the mold a good whack on the counter to close any remaining air pockets, insert popsicle sticks, and freeze for at least 6 hours.
Notes
SR Clients: 1 creamsicle=Level 1 (50%) dessert. For Level 2-3 (75-100%) dessert or Level 1 (50%) snack, have 2 creamsicles or add ¼ cup nuts, 1/2 cup granola, or 12 oz milk.
Strong Roots Nutrition http://www.strongrootsnutrition.com/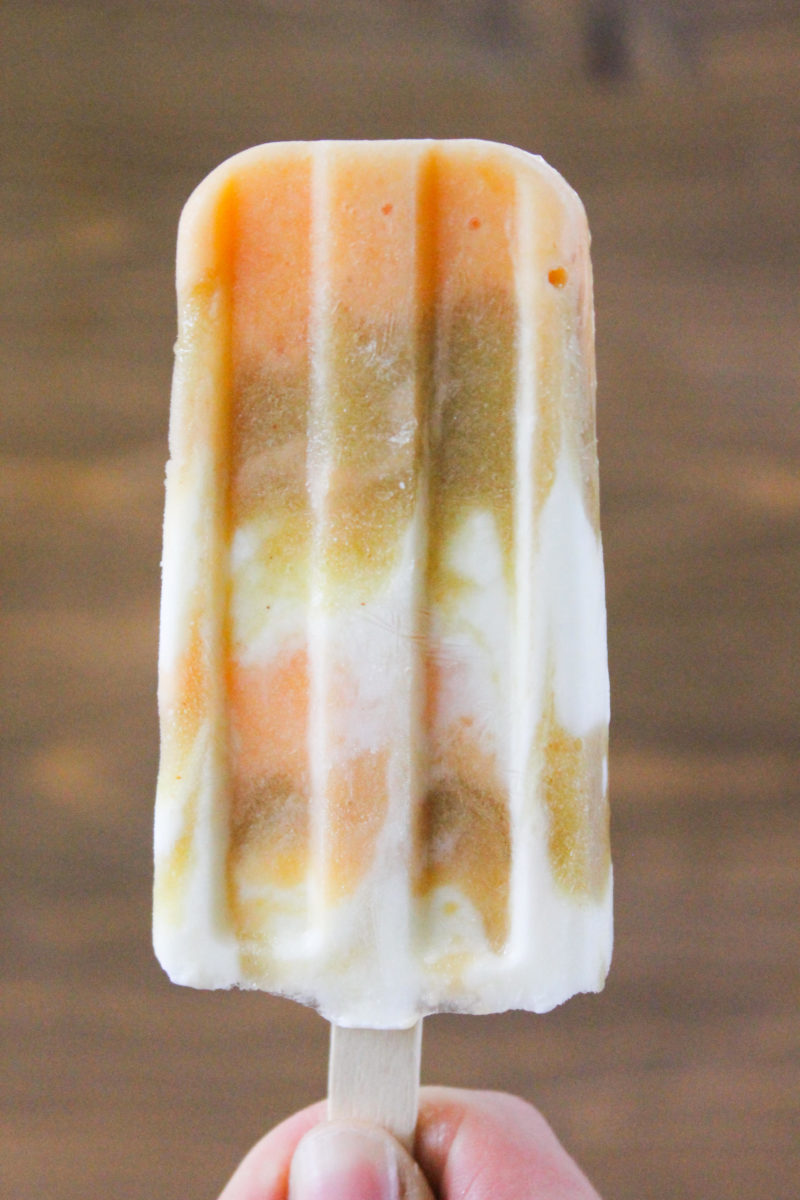 If you make this recipe at home, share on Instagram and use #strongrootsnutrition so I can check it out!
//Taylor