Spring has come early this year, and you'll hear no complaints from me about it. These sunny-and-65 days are perfect for sipping lemonade, and I've got an A+ recipe for you. This from-scratch lemonade is infused with rosemary and lavender, and it's such a winner. It's sweet and sour, floral-y and grounding. You can tweak to your liking, using flat or sparking water, a bit more sugar or a bit more lemon, more herbs or less.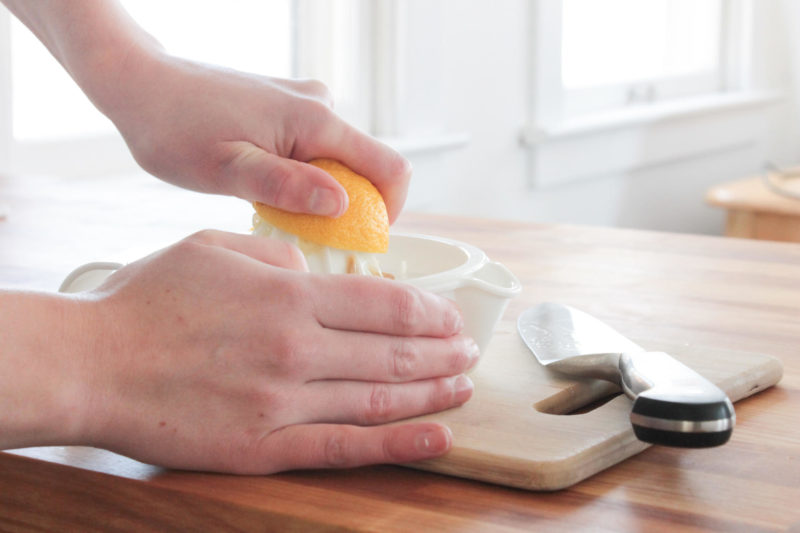 The most time-consuming step in this recipe is the squeezing of lemon juice from roughly 8 lemons. I'm sure the bottled stuff would be fine, but fresh-squeezed certainly tastes superior. It's worth the extra bit of time.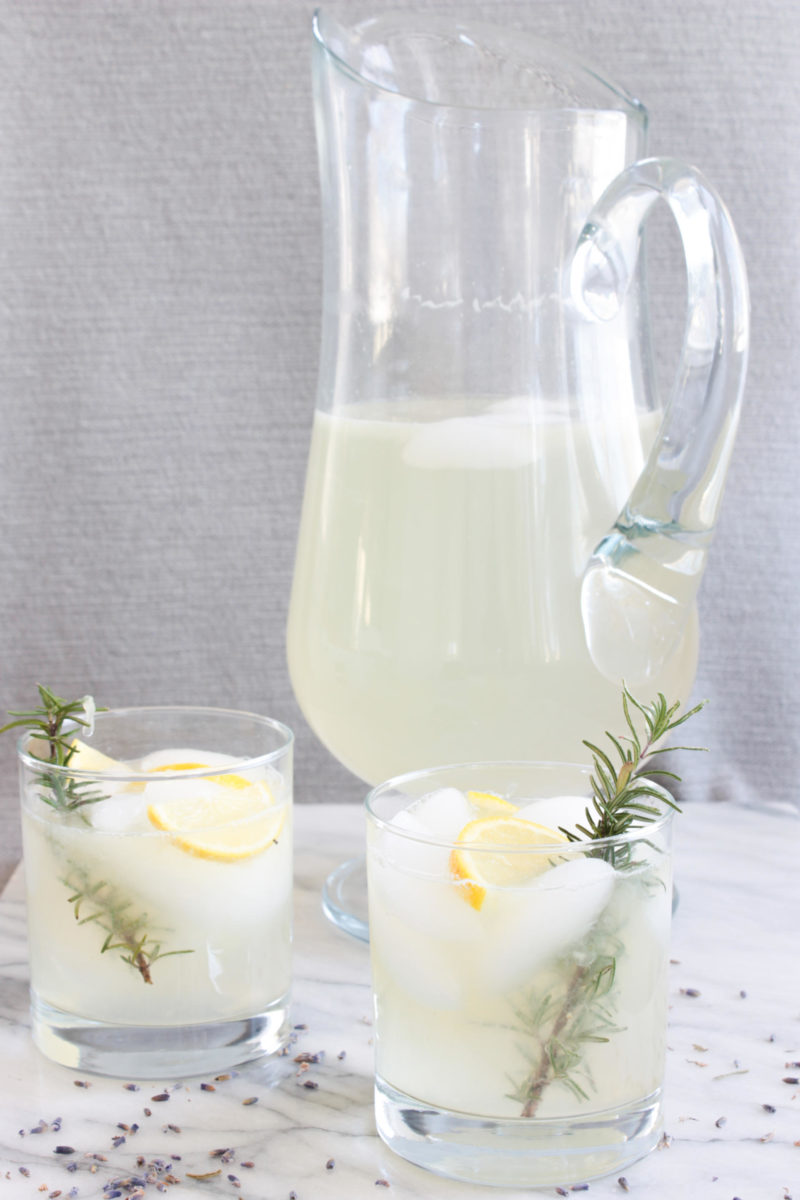 Sparkling Rosemary-Lavender Lemonade
2017-03-01 15:37:44
Makes about 8 cups
Ingredients
1 cup sugar
4 cups cold water, divided
1 tablespoon dried lavender flowers
1 rosemary sprig, leaves removed and roughly chopped
1 cup freshly squeezed lemon juice (about 8 whole lemons)
2 cups sparkling water
1-3 cups ice
Additional rosemary sprigs and lemon slices for garnish
Instructions
Combine 1 cup water and 1 cup sugar in a saucepan and heat until simmering. Remove from heat and add the lavender and rosemary. Steep until cool, about 1 hour.
Pour the cooled liquid into a pitcher. Add the lemon juice and remaining 3 cups water, and stir to combine. Add the sparkling water and desired ice, keeping in mind that ice will further dilute the drink. Garnish with additional rosemary sprig and lemon slices.
Notes
SR Clients: 8 oz = Level 1-2 (50-75%) dessert; 16 oz = Level 3 (100%) dessert or Level 1 (50%) snack.
Strong Roots Nutrition http://www.strongrootsnutrition.com/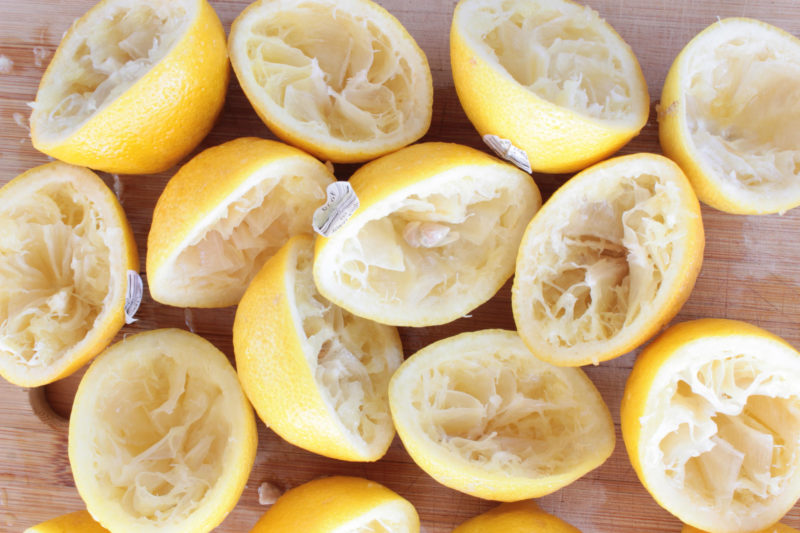 What's your favorite iced drink? I'd love to create a recipe based on your favorite flavors!
If you make this recipe at home, be sure to share with me on Instagram using #strongrootsnutrition so I can check it out!
//Taylor