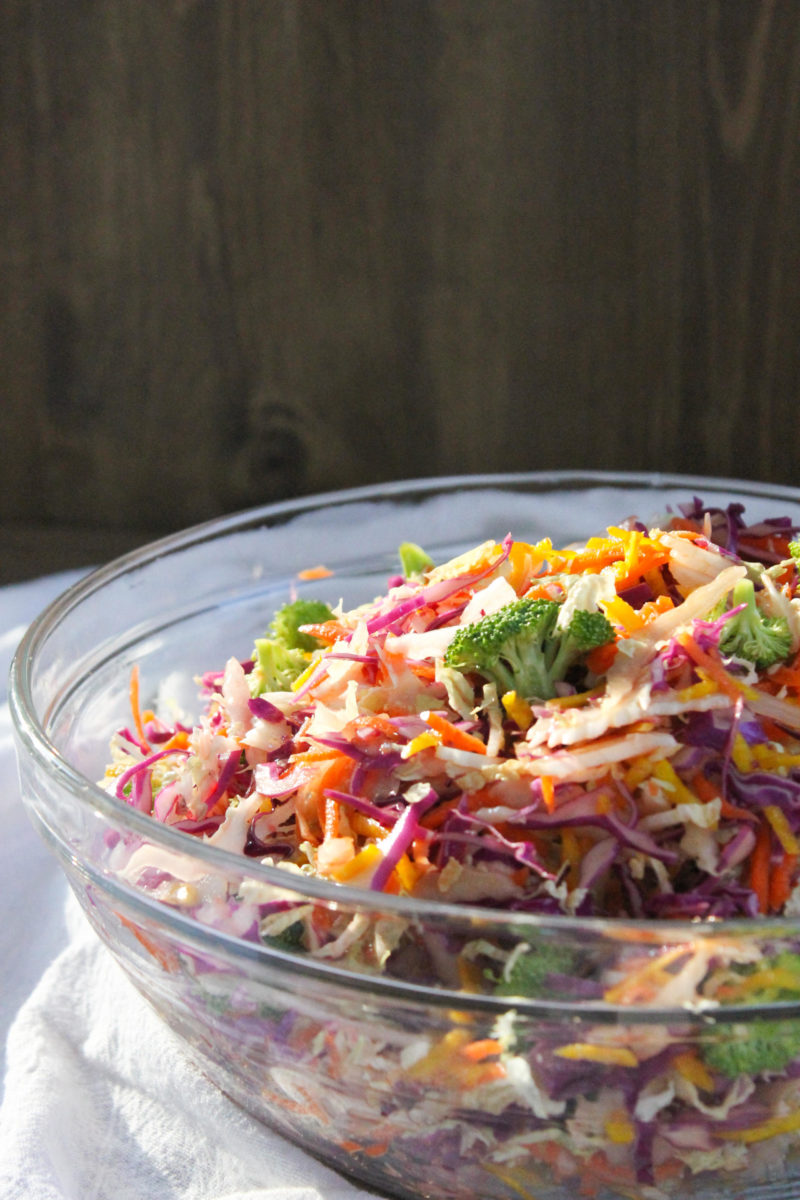 When you think of winter vegetables, what comes to mind? Potatoes, squash, carrots… more potatoes? That certainly doesn't sound as inspiring as the vast array of fruits and veggies available in the summer. But believe it or not, there's more out there! My goal in creating this recipe was to capitalize on the range of produce that thrive in cooler temperatures, and the result was more beautiful and colorful than I planned. This recipe is a light and refreshing twist on classic slaw recipes, and it makes a great side to a thick and hearty winter soup.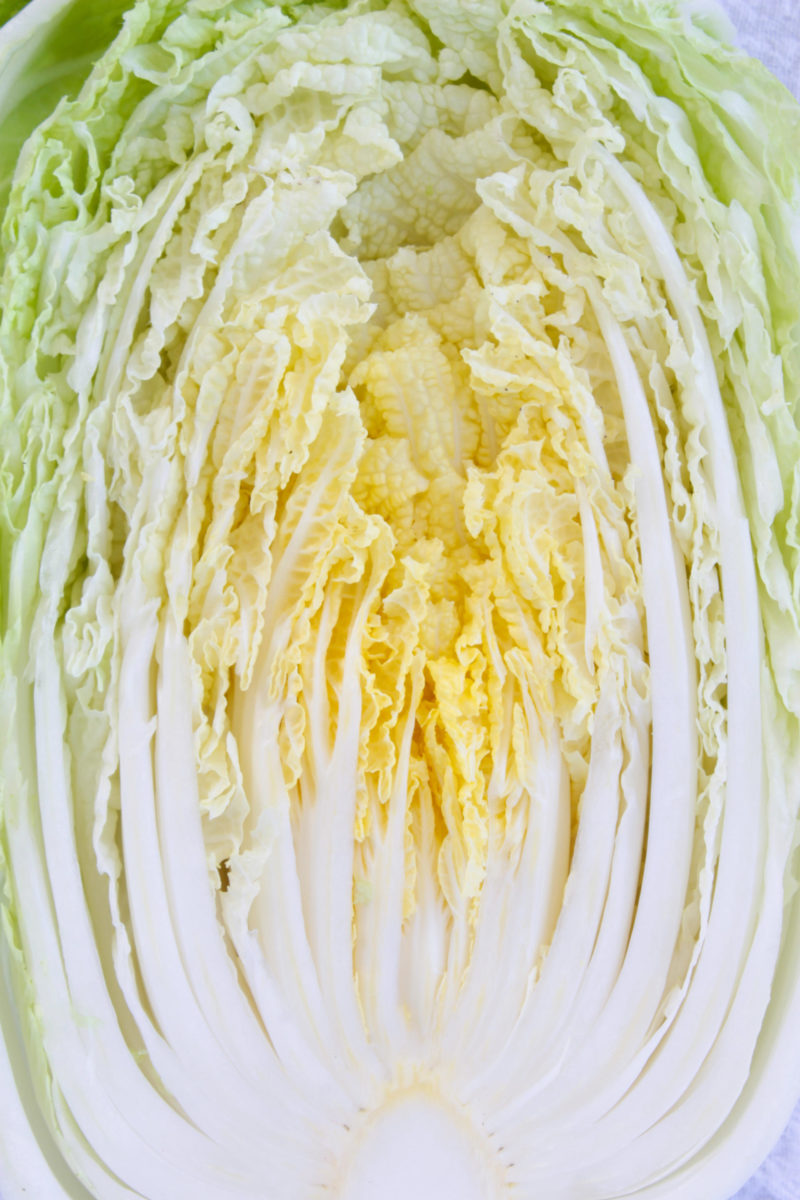 That color is giving me all the heart eyes over here.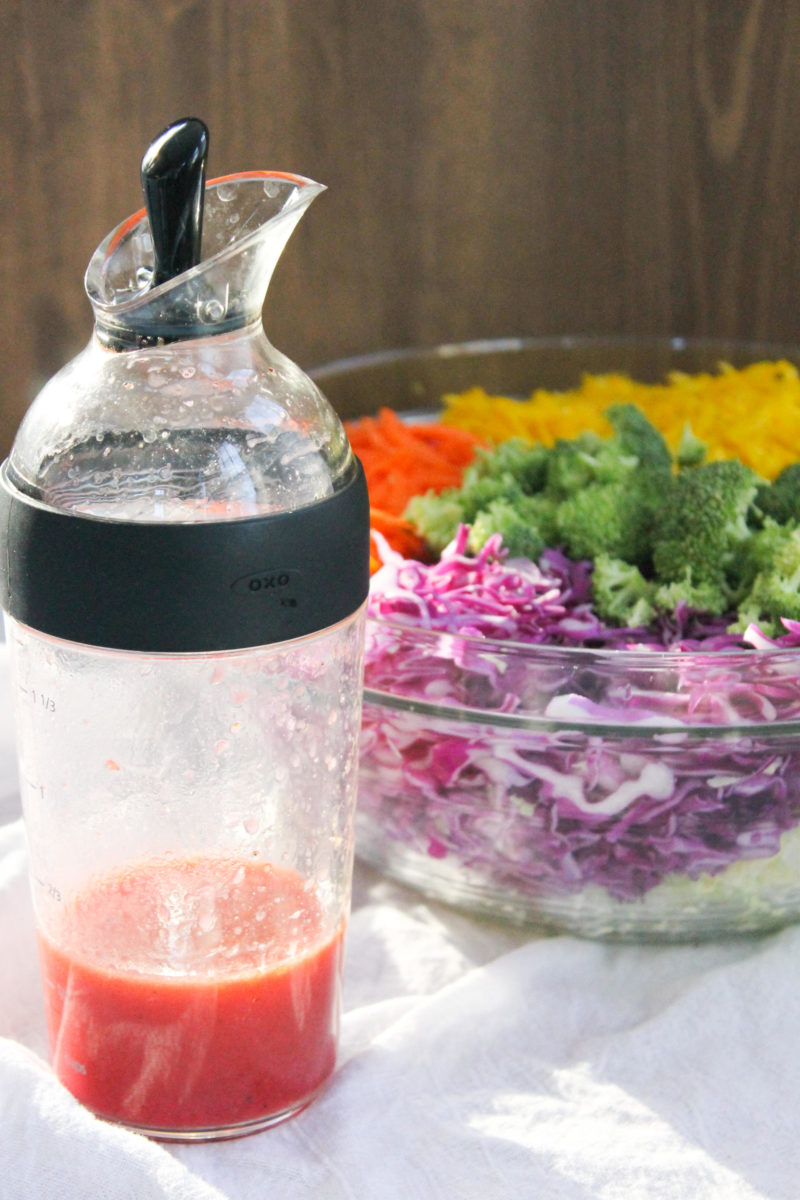 Winter Rainbow Slaw with Blood Orange Dressing
2017-01-09 09:42:08
Serves 6
Makes about 12 cups
For the slaw
½ head napa cabbage
¼ head red cabbage
1 large carrot
1 golden beet
2 cups broccoli florets
For the blood orange dressing
Juice of 1 blood orange (about 2 Tbsp)
3 Tablespoons apple cider vinegar
1 teaspoon Dijon mustard
¼ cup olive oil
½ teaspoon salt
¼ teaspoon pepper
For the slaw
Thinly slice the napa and red cabbage. Use a large box grater to grate the carrot and beet. [You can do both steps quickly using the shredding and grating disks of a food processor.]
Combine the cabbages, carrot, beet, and broccoli florets in a large bowl and toss to combine. Toss with blood orange dressing and enjoy!
For the blood orange dressing
Combine all ingredients in a jar and shake to combine thoroughly. Pour over slaw.
Notes
SR Clients: 1/6 of recipe (2 cups) + 2 Tbsp nuts or seeds = Level 3 (100%) appetizer
Strong Roots Nutrition http://www.strongrootsnutrition.com/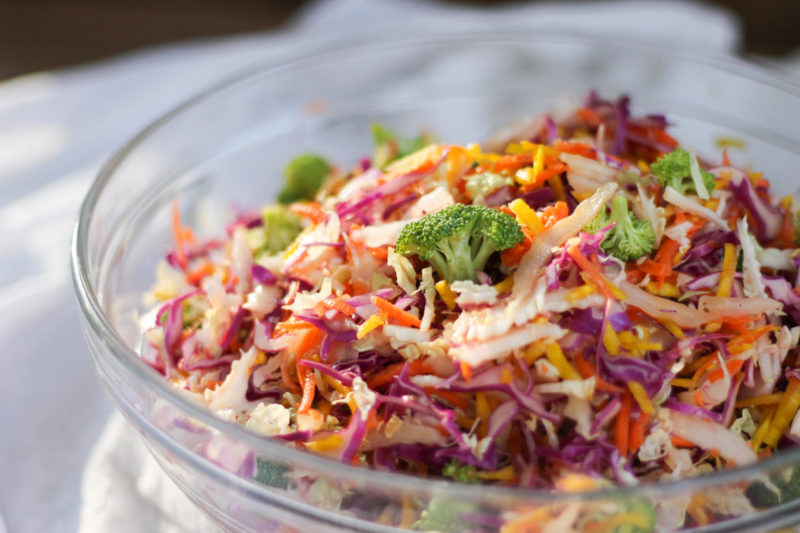 What are your favorite winter vegetables? If you make this recipe at home, share with me on Instagram using #strongrootsnutrition so I can check out your creation!
//Taylor