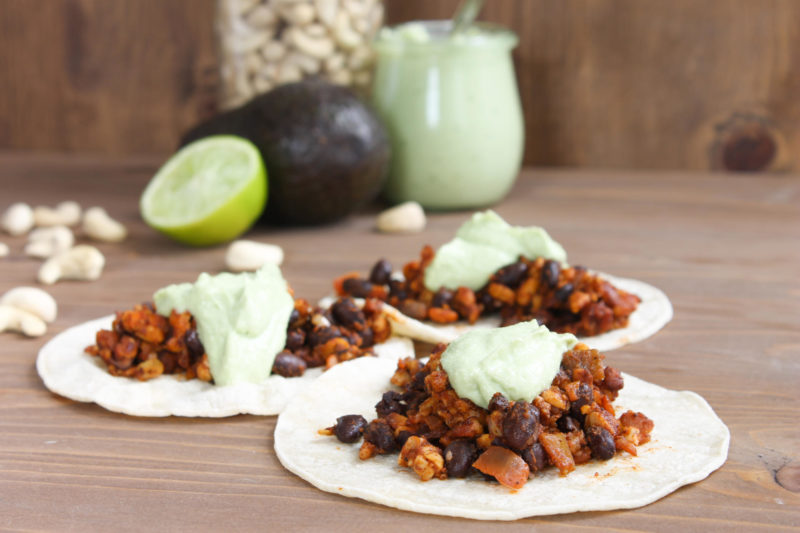 I've recently talked to a lot of people who feel they don't have time to eat well. Most people I know are trying to find a way to balance full-time work, taking care of family members, time with loved ones, time for exercise, time for fun, time for chores and responsibilities, etc. and are driving themselves crazy trying to do all the things. Who in the world has time to cook anymore?
Even as a dietitian-nutritionist who tries to prioritize health, I often find myself in this camp as well. I know through trial-and-error that part of my process of feeling in balance includes taking time to nourish myself and my family well. Small acts of self-care, such as eating nutritious food, can help give us the energy and motivation to keep doing the things on our never-ending to-do lists without losing our minds. When we refresh ourselves with things that help us feel good, we can do more.
The self-care act of eating well still needs to be convenient, however. For most people (myself included!), it's not practical to spend a weeknight evening crafting a labor-intensive multi-course meal, so I'm always on the hunt for nutritious recipes that are filling, tasty, and come together in under an hour. These tempeh tacos fit the bill!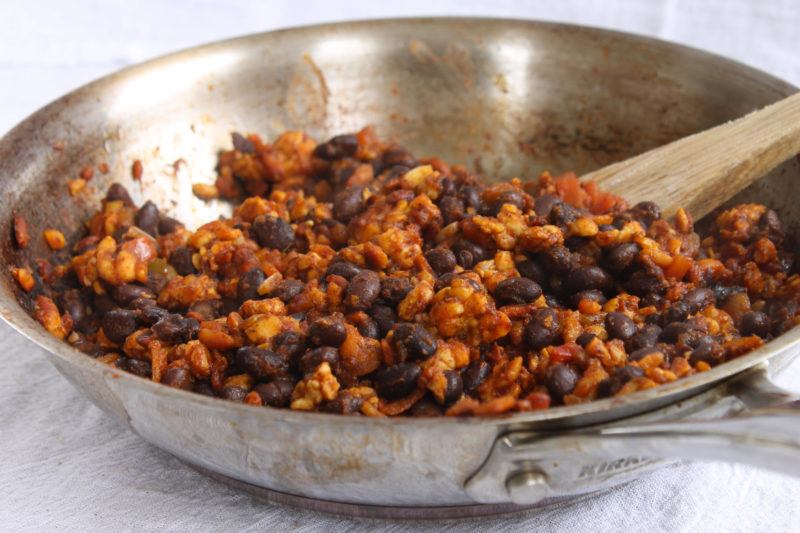 I encourage you to tweak this recipe – the beans, the spices, the topping sauce – to fit your tastes. Refried beans instead of black, hard taco shells instead of soft, cheese and sour cream in place of the cashew sauce… this recipe is incredibly forgiving and tastes good no matter what.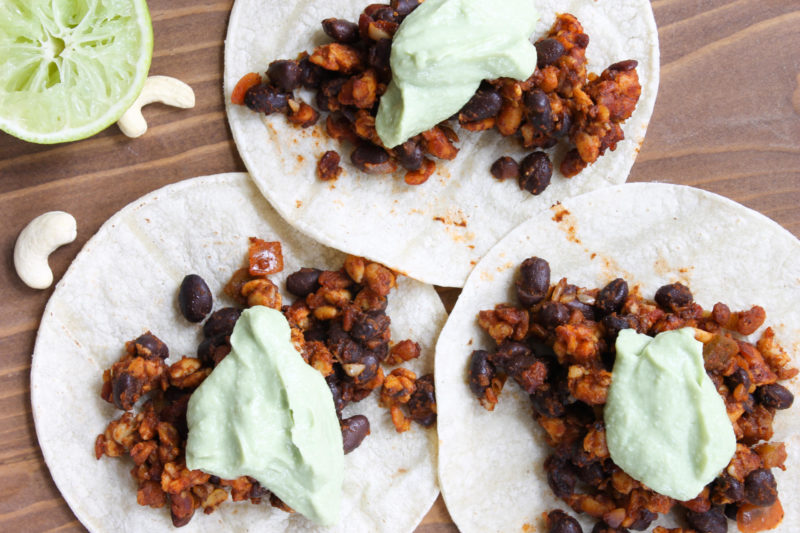 Tempeh Tacos
2016-12-07 19:37:09
Serves 6
For the tempeh tacos
2 Tablespoons vegetable oil
8-oz. package tempeh, crumbled
4 garlic cloves, minced
2 teaspoons chili powder
1 teaspoon cumin
¼ teaspoon cayenne pepper
½ teaspoon salt
1 can black beans, drained and rinsed
½ cup salsa
Corn tortillas
For the guac sauce
1/3 cup cashews
1 garlic clove, minced
1 avocado
Juice of 1 lime
½ teaspoon salt
Water, to thin
For the tempeh tacos
Heat the oil in a large skillet over high heat. Add the crumbled tempeh to the pan and sauté until golden brown and heated through. Add in the garlic, spices, and salt and sauté another 2 minutes. Add the beans and salsa and heat through. Serve with corn tortillas and guac sauce.
For the guac sauce
Soak the cashews by pouring boiling water over them to cover. Allow to sit for 15 minutes, then drain.
Place the soaked cashews in a high-speed blender along with the garlic, avocado, lime juice, and salt. Blend on high to create a smooth mixture, adding water to thin to desired consistency.
Notes
SR Clients: Level 2 (100%) entree = ~1/2 cup tempeh mixture + two 6-inch corn tortillas + 1-2 tablespoons sauce per taco.
Strong Roots Nutrition http://www.strongrootsnutrition.com/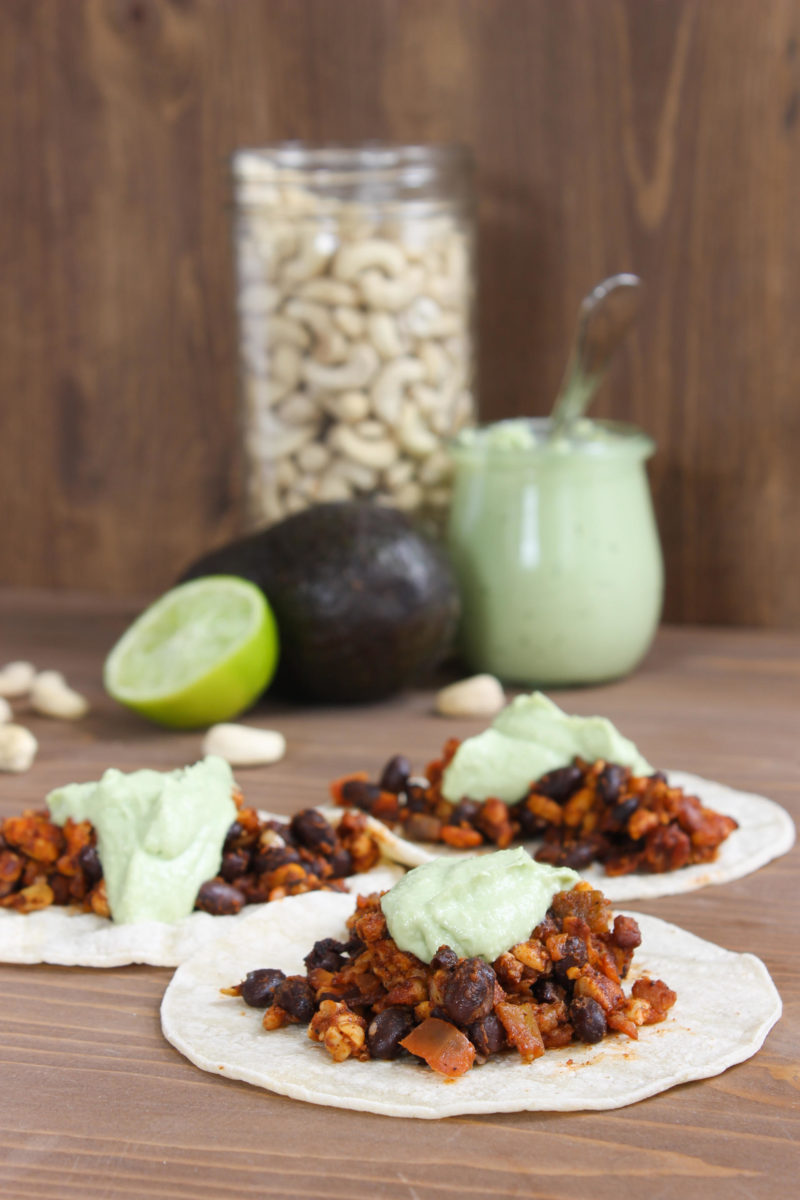 If you make this recipe at home, share with me on Instagram using #strongrootsnutrition!
//Taylor