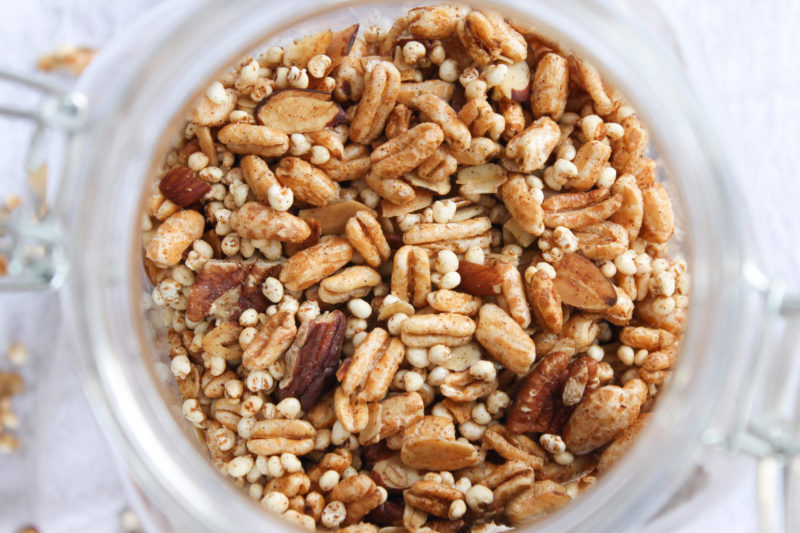 Happy New Year, everyone! I hope you all had a safe and happy holiday season.
Today's recipe is one I've been loving, and it's perfect for batch cooking: Puffed Grain Cereal. It's easy to throw together and filled with tasty ingredients like puffy cereal, sliced almonds, pecans, and cinnamon. It's the perfect cooler-weather cereal that provides satiety from nuts and warmth from spices and maple syrup.
Eat it with milk, cereal-style, or use as granola for topping your yogurt. Delish!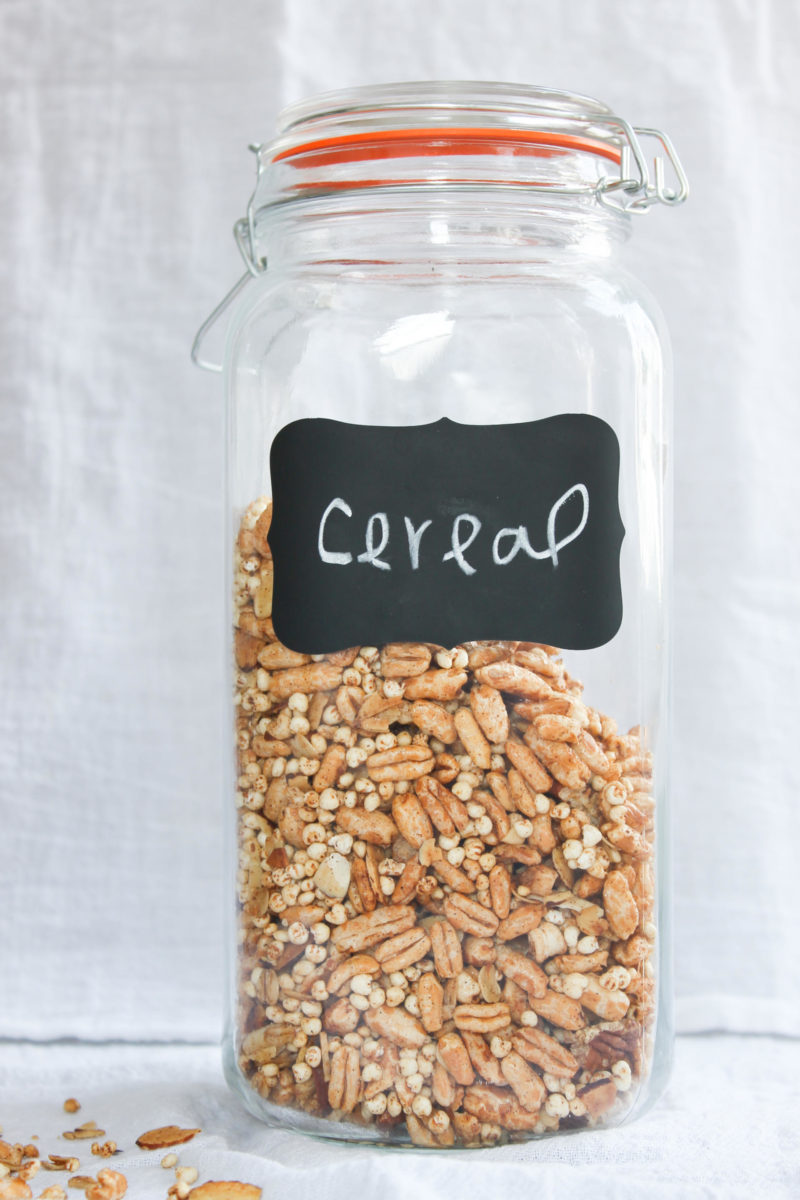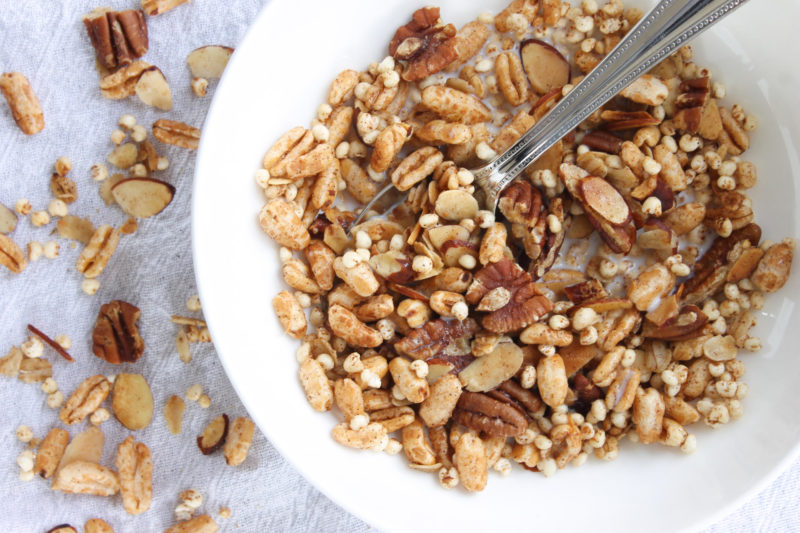 Puffed Grain Cereal
2016-12-07 19:13:22
Makes 6 cups
Ingredients
2 cups puffed kamut, rice, or wheat
2 cups puffed millet
1 cup sliced almonds
½ cup pecans, roughly chopped
½ cup rolled oats
¼ cup vegetable oil
3 Tablespoons maple syrup
1 teaspoon cinnamon
½ teaspoon salt
Instructions
Preheat the oven to 350F. Line two sheet pans with parchment paper and set aside.
Combine the puffed grains, almonds, pecans, and oats in a large bowl. Toss to combine.
In a separate bowl, whisk together the oil, maple syrup, cinnamon, and salt. Pour over the cereal and stir to thoroughly mix.
Divide the cereal mixture between the two prepared sheet pans. Bake for 10 minutes, stir, then bake an additional 5 minutes until the cereal is golden brown and fragrant. Cool completely, then store in an airtight container for up to a week.
Notes
SR Clients: Level 2 (100%) breakfast = 1 cup cereal + 8 oz milk + 8 oz juice + fruit. Level 2 (100%) snack = 3/4 cup + 8 oz milk + fruit.
Strong Roots Nutrition http://www.strongrootsnutrition.com/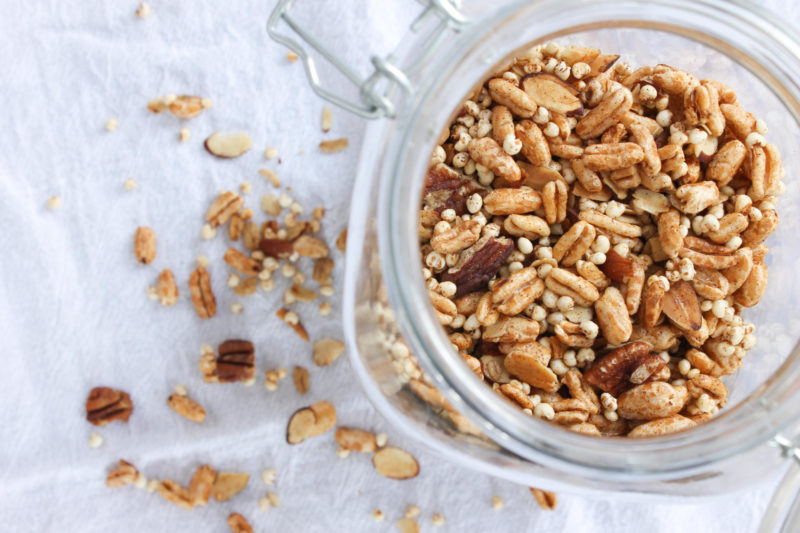 If you make this recipe at home, share on Instagram using #strongrootsnutrition so I can see!
//Taylor