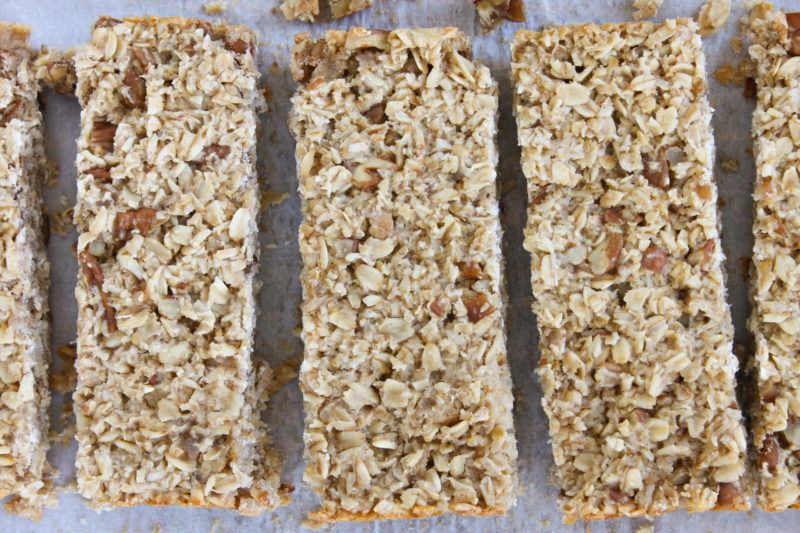 When counseling clients, a consistent theme that comes up is convenience. It's challenging to juggle everything life throws at us, and we often don't have a surplus of energy to use for planning meals and snacks. The average person could skip a meal or snack and go hungry for a few hours and life will go on (although your productivity and mood might suffer!), but for my clients recovering from eating disorders, adequate and consistent nourishment is totally, 100% vital. Skipping a meal or snack can be the catalyst for a relapse if this behavior isn't caught and corrected right away. But those recovering from eating disorders have responsibilities and hectic schedules, too, so planning ahead and packing food (like these bars!) when needed are necessary steps in health maintenance.
Even if you don't have a history of disordered eating, I'll bet you'd benefit from this idea of planning and prepping food in advance. Many people experience this unbalanced pattern of eating: eat breakfast in the early morning before work –> scarf down a quick lunch during a work break –> feel famished around 3pm because you've only had 700 calories –> make mindless snack choices upon arrival home out of desperation-hunger –> eat dinner –> have another snack before bed. If this sounds like you, try bringing a planned snack from home (like these bars!) to eat around 2pm to "hold you over" until dinner so you can continue feeling focused and productive and making mindful food choices.
I was inspired by Bobo's Oat Bars when I created this recipe. For those of you familiar with the meal planning system Strong Roots uses, one of these bars is a complete Level 2 (100%) snack, making it perfect for taking on-the-go!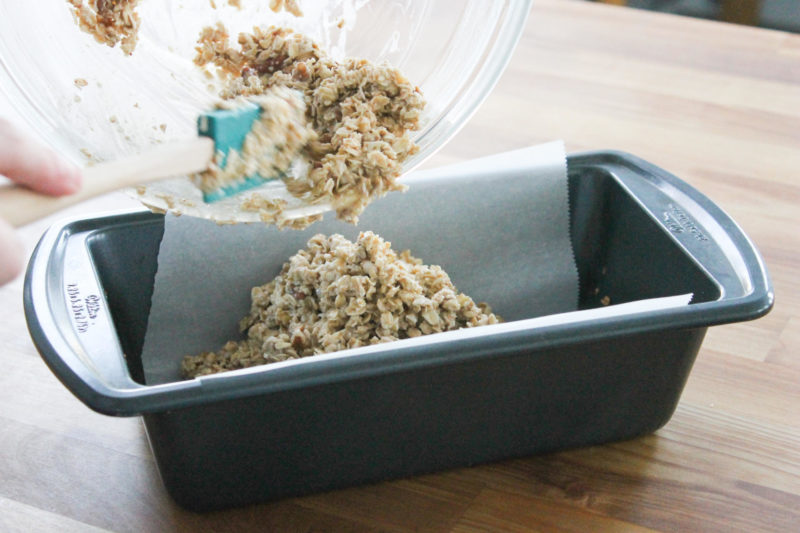 Try this tip for additional convenience: after the bars are completely cool, wrap each one individually for a ready-to-go, portable snack.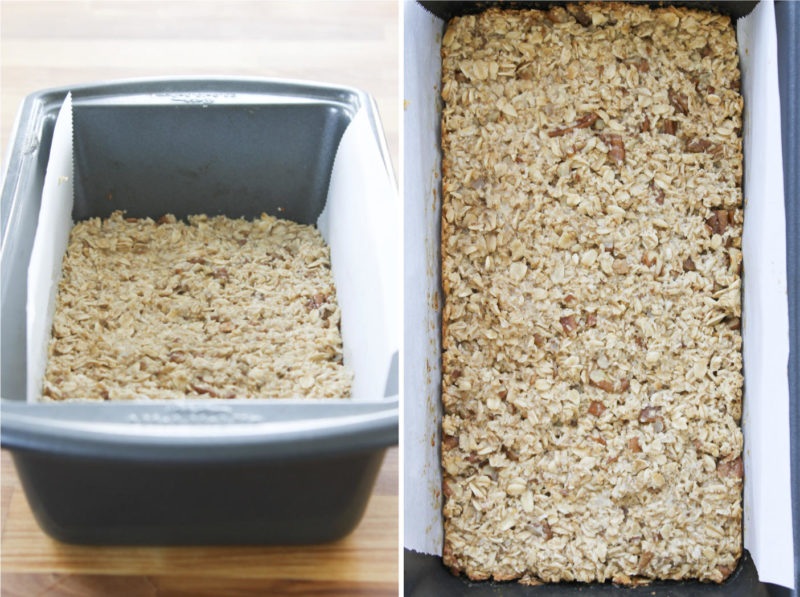 Maple Pecan Oat Bars
2017-01-09 10:07:56
Makes 5 bars
Ingredients
2 cups rolled oats
½ cup pecans, finely chopped
¼ teaspoon salt
3 Tablespoons brown rice syrup
3 Tablespoons maple syrup
2 Tablespoons coconut oil, melted
½ teaspoon vanilla
¼ cup + 2 Tablespoons water
Instructions
Preheat oven to 350F. Line a bread loaf pan with parchment paper and set aside.
Pour the oats into a blender or food processor and pulse about 10 times to chop the oats slightly. Pour into a large bowl and add the pecans and salt.
In a separate bowl, whisk together the brown rice syrup, maple syrup, melted coconut oil, and vanilla.
Pour the wet ingredients over the dry ingredients and stir to combine. Add the water and stir thoroughly again. Pour the mixture into the prepared loaf pan and press to the pan evenly.
Bake for 20-25 minutes. Cool for 30 minutes before removing from the pan. Slice into 5 equal bars.
Notes
SR Clients: 1 bar = Level 2 (100%) snack
Strong Roots Nutrition http://www.strongrootsnutrition.com/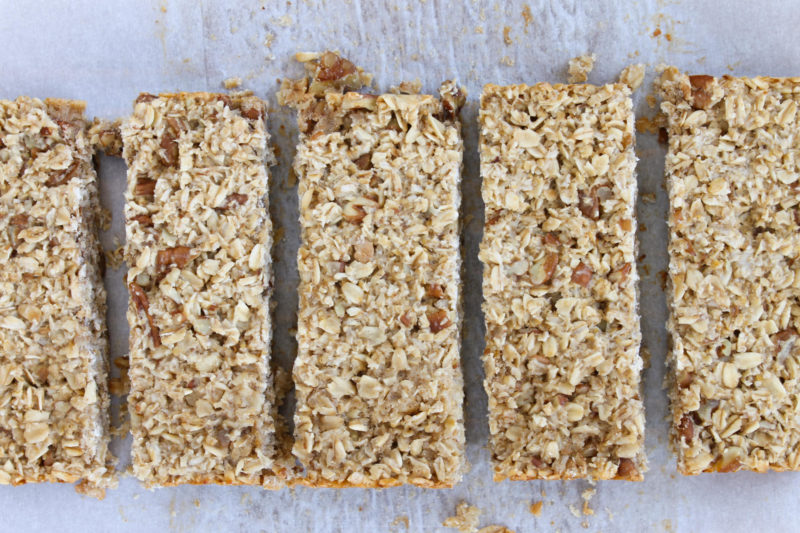 What are your favorite bar flavors/ingredients? Let me know so I can make a recipe using the things you like! As always, if you make this recipe at home, I'd love to check it out! Share with me on Instagram using #strongrootsnutrition.
//Taylor