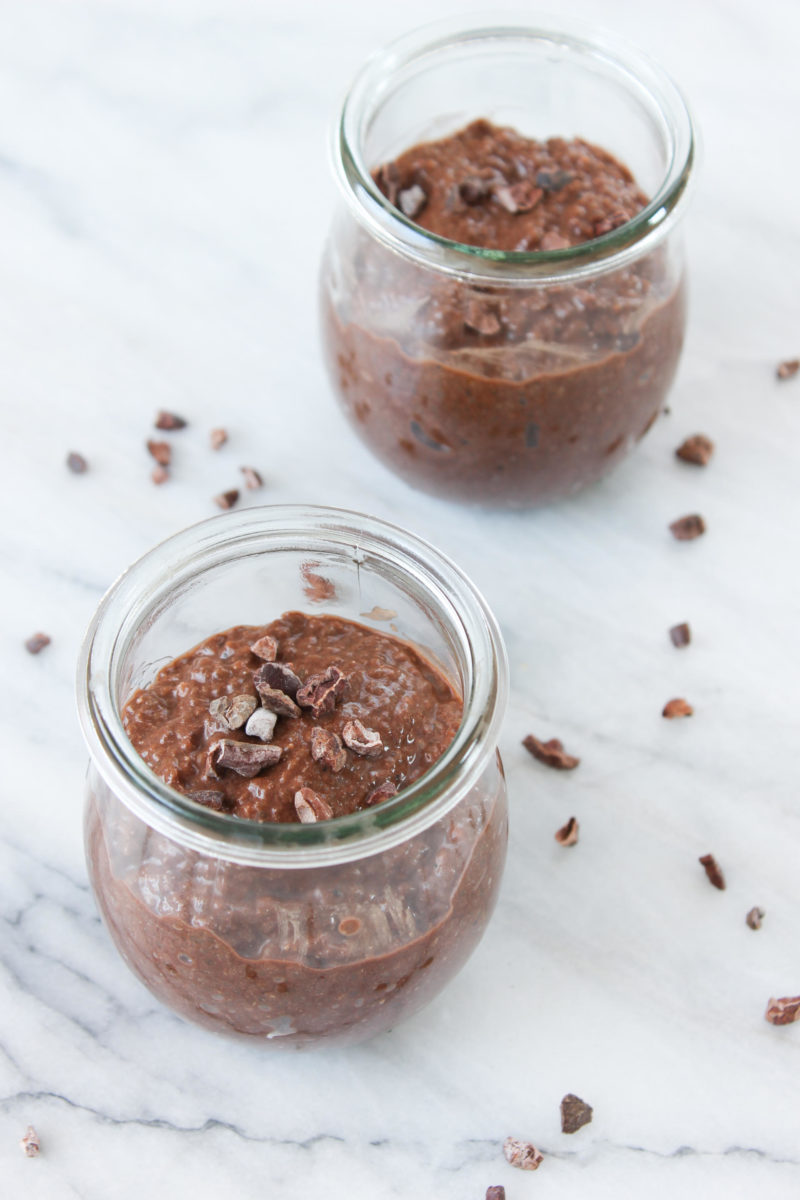 Have you ever made pudding from scratch? Classic pudding recipes look a lot like custards, involving heating ingredients on the stove, pouring hot milk into egg yolks while trying not to scramble them, then putting everything back on the stove and stirring until it thickens. While those recipes are delicious and tempering egg yolks really isn't that hard, this recipe is way easier. Step one: whisk everything together in a bowl. Step two: Put in the fridge for a few hours. Done. I knew you'd like that.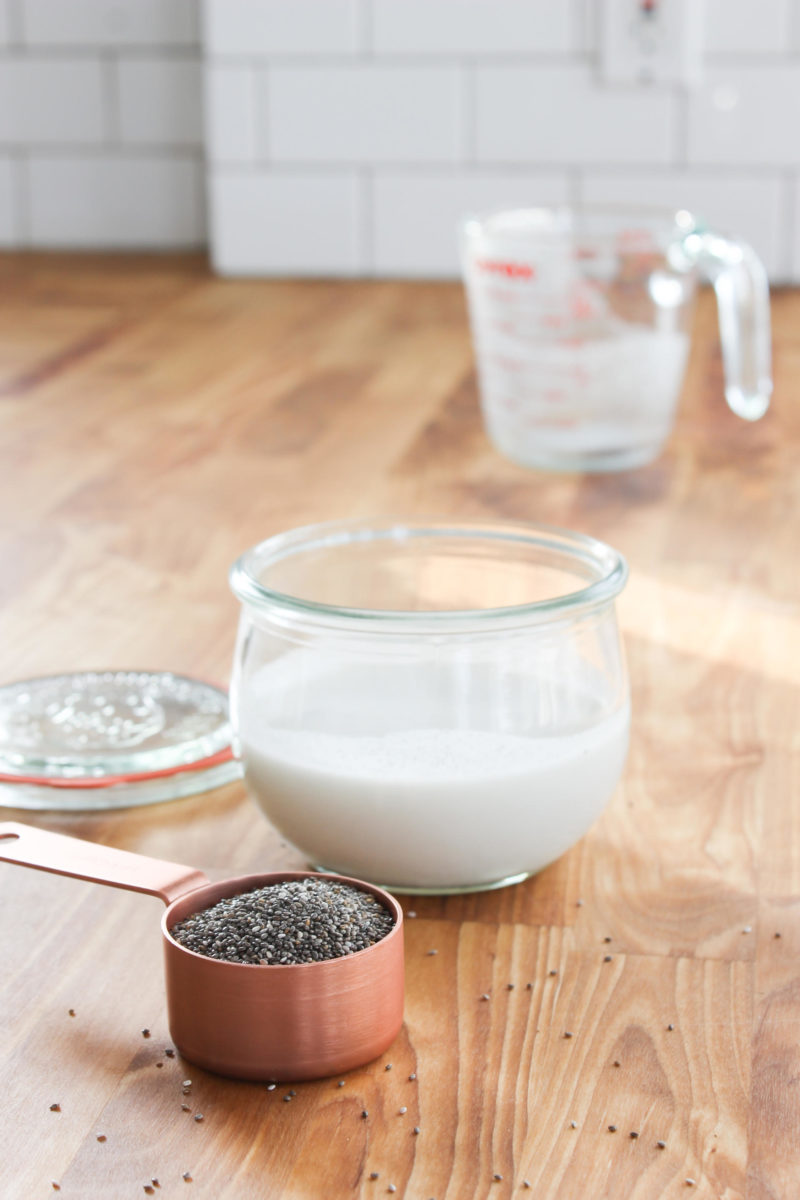 Chia seeds – an ancient Central American crop – have made a real comeback in recent years. They boast an impressive nutrition profile: 2 Tablespoons (amount per serving in this recipe) contains 11 grams of dietary fiber, 4 grams of protein, and 5 grams of omega-3 fatty acids in the form of alpha-linoleic acid (ALA). It's important to note that the plant-based ALA form of omega-3s are not absorbed and utilized as well as the type of omega-3s found in fatty fish and fish oil supplements. To ensure that you are meeting your omega-3 needs, eat fatty fish like salmon twice weekly or consider a supplement. You can still enjoy ALA in tasty recipes like this one, though!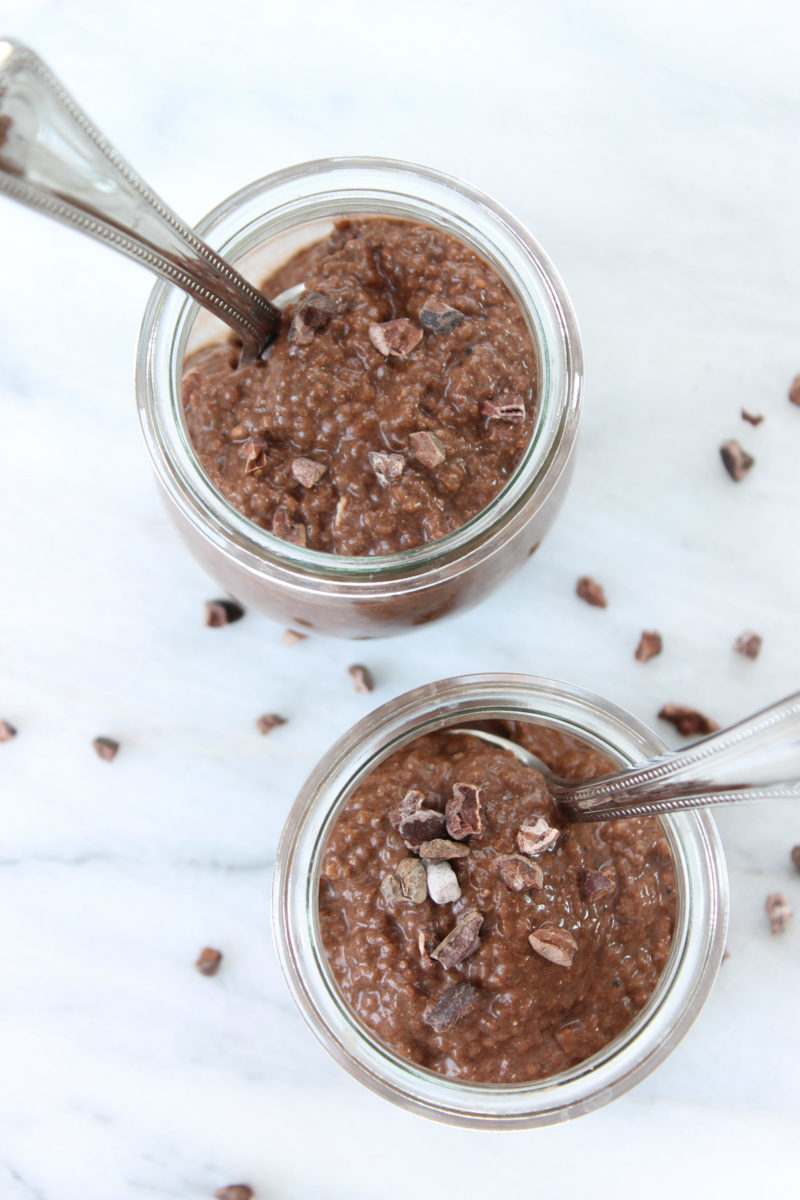 Chocolate Chia Pudding
2017-01-09 09:10:45
Serves 2
Ingredients
1 cup lite coconut milk
¼ cup chia seeds
2 Tablespoons cocoa powder
2 Tablespoons maple syrup
½ teaspoon salt
¼ teaspoon vanilla extract
Optional toppings: cacao nibs, whipped cream, berries
Instructions
Combine the coconut milk, chia seeds, cocoa powder, maple syrup, salt, and vanilla in a bowl. Whisk thoroughly to combine. Cover and set in the fridge for at least 4 hours or overnight. Divide into two bowls and top with desired toppings.
Optional step for a smooth pudding: Before serving, blend the soaked pudding in a high-speed blender for ~30 seconds.
Notes
SR Clients: 1 serving (1/2 of recipe) + 1 Tbsp nuts/seeds = Level 2 (100%) snack
Strong Roots Nutrition http://www.strongrootsnutrition.com/
If you try this recipe at home, tell me what you think! Share with me on
Instagram
using #strongrootsnutrition.
//Taylor