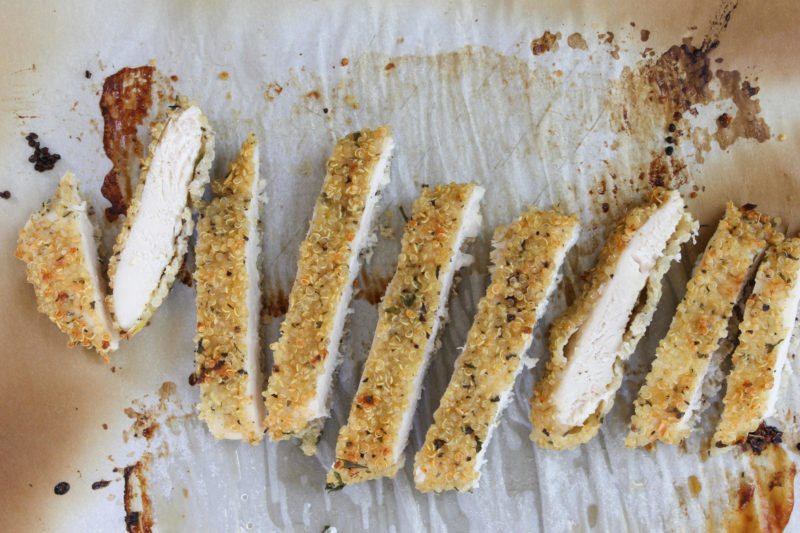 Most people have used some form of grain – often breadcrumbs or flour – to bread chicken, but have you ever thought of rolling your chicken in a cooked grain crust? This quinoa breaded chicken is a twist on a classic technique and adds a nutty, crunchy texture. Try breading whole chicken breasts (as shown here), or bread after cutting chicken into tenders. Either way, dip in your favorite sauce (BBQ, buffalo, ranch, etc.) and enjoy!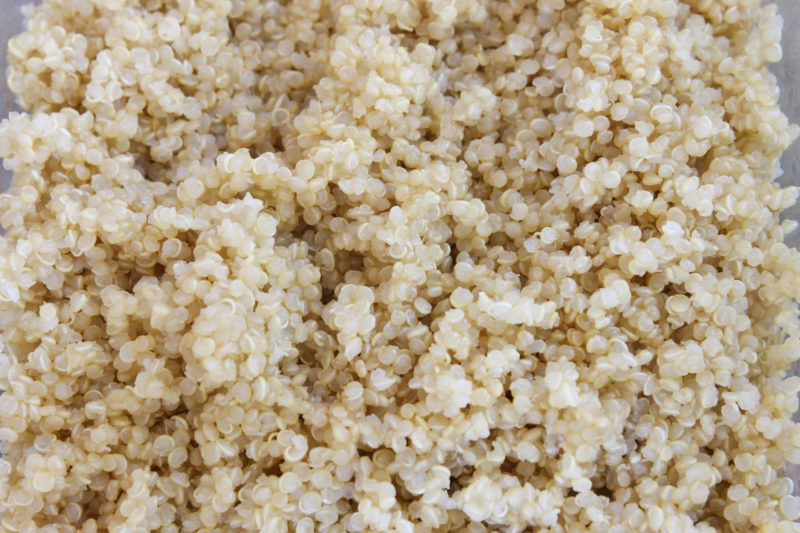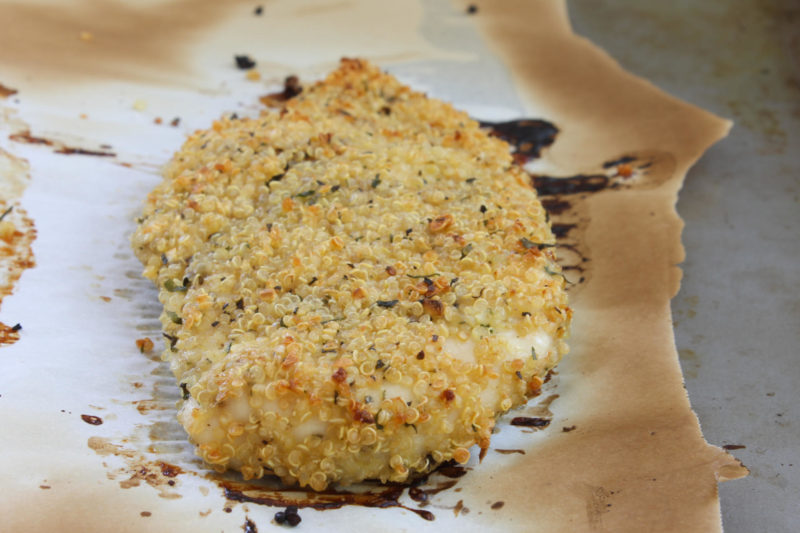 Does that delicata squash salad look familiar?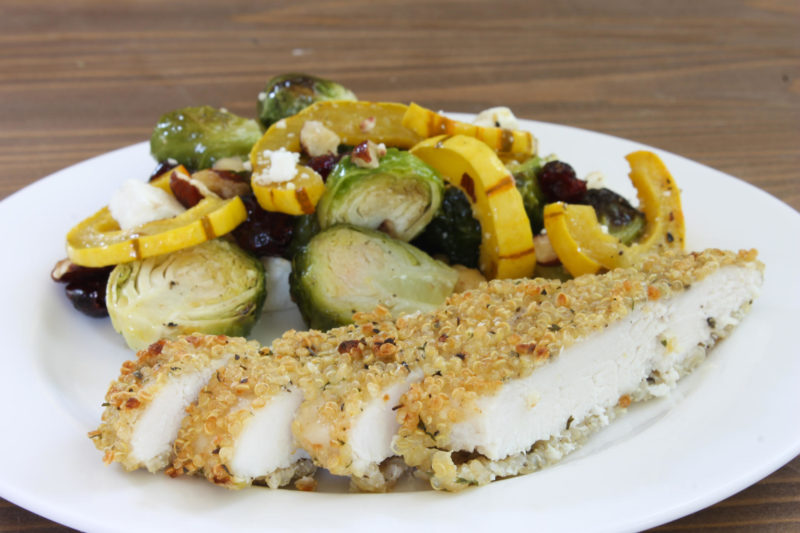 Quinoa Breaded Chicken
2016-10-16 09:15:39
Serves 2
Ingredients
1 large (~12 ounce) chicken breast
1 cup leftover cooked quinoa (or make fresh with ½ cup quinoa + ¾ cup water)
2 garlic cloves, minced
½ teaspoon dried basil
½ teaspoon dried thyme
Salt and pepper
¼ cup flour
1 large egg, beaten
Instructions
Preheat oven to 400F.
Slice the chicken breast length lengthwise to create two thin cutlets. Season with salt and pepper. Set aside.
Combine the quinoa with the minced garlic, dried basil, dried thyme, and ½ teaspoon salt. Set aside.
Set up your dredging station: one bowl/plate with flour, one bowl/plate with egg, and one bowl/plate with the quinoa mixture. Dredge both sides the chicken cutlets in the flour, then the egg, then the quinoa, coating completely. Arrange the chicken on an oiled sheet pan and bake for 20-25 minutes until the chicken is cooked through (165F on an internal thermometer) and the quinoa is crisped on top. Broil for the last 5 minutes to help the quinoa brown.
Notes
SR Clients: 1 serving + 4 oz. vegetables = Level 2-3 (75-100%) entree.
Strong Roots Nutrition http://www.strongrootsnutrition.com/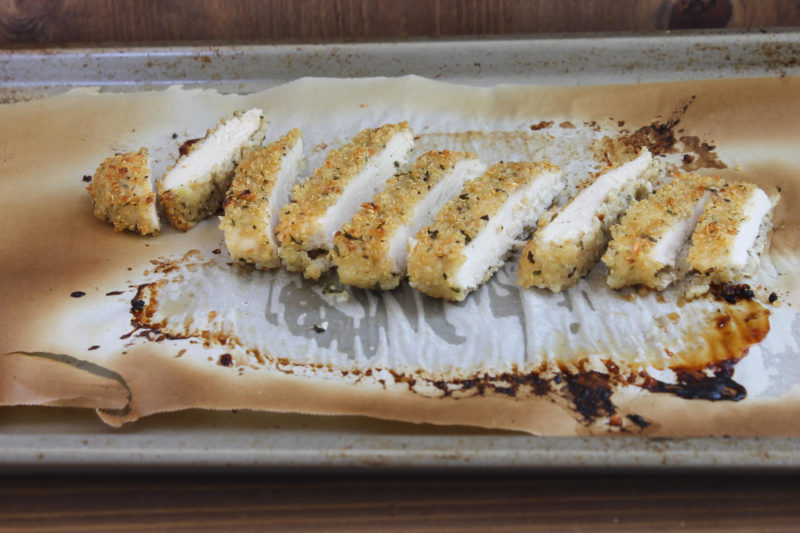 If you try this recipe or any others, share with me on Instagram using #strongrootsnutrition so I can see!
//Taylor