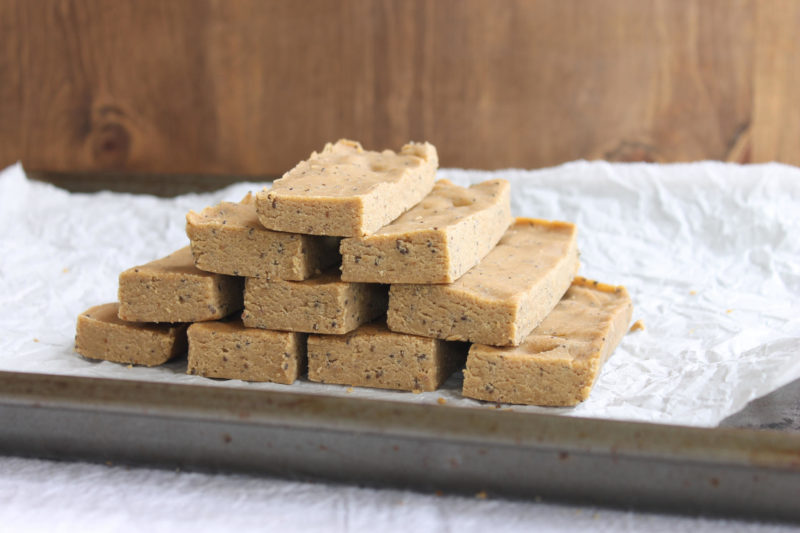 Chickpea protein bars: what a brilliant idea, right? Protein bars are usually expensive and have a mile-long ingredient list, but when you can make them in your own kitchen with mostly whole-food ingredients, they get significantly simpler and more affordable. Chickpeas, which make up the base of this recipe, are less than $1 per can!
People generally believe that high doses of protein after a workout are necessary for stimulating muscle growth, but according to the Academy of Nutrition and Dietetics, a mere 15 grams will have this effect, and there is no greater advantage with consuming 40+ grams of protein after a workout. Many people neglect carbohydrates after a workout and are only focused on getting protein, but post-workout carbohydrate intake is totally important for replenishing glycogen stores and refueling muscles. These bars contain about 13 grams of protein each, so combine with a higher-carb side like milk or juice for a balanced and beneficial post-workout snack.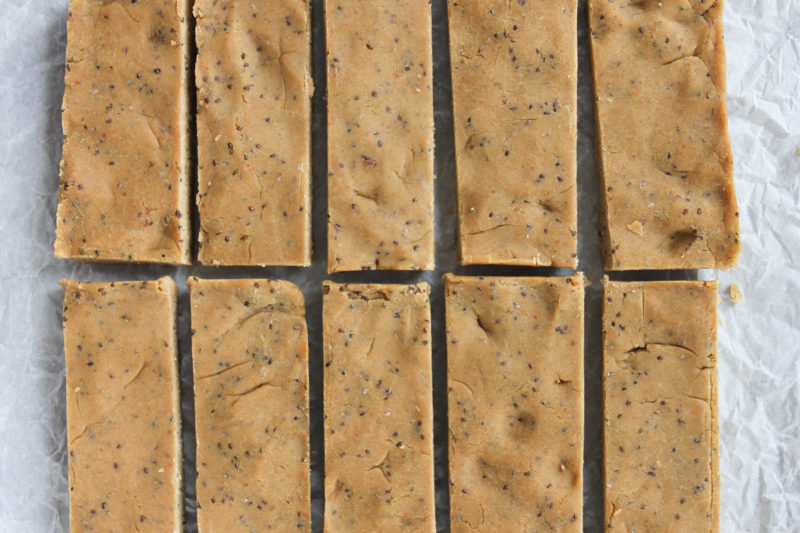 Alexis of Hummusapien gets all the credit for this stellar recipe. She's the queen of plant-based bars and bites, and I'd recommend any of her creations.
When making this recipe, make sure to use a protein powder you like as the bars will certainly take on the flavor. I used this one.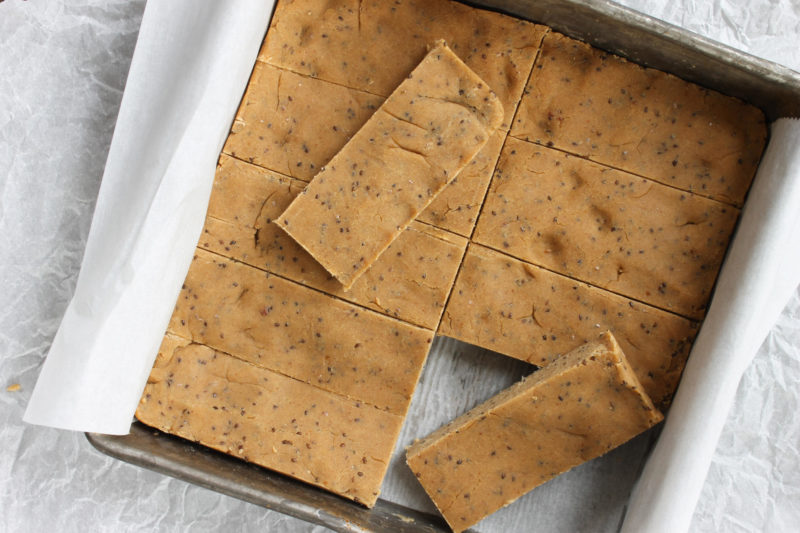 Chickpea Protein Bars
2016-12-05 05:41:53
Ingredients
15 oz. can chickpeas, drained and rinsed
6 medjool dates or 9 deglet noor dates
¼ cup creamy peanut butter
½ teaspoon vanilla extract
½ teaspoon cinnamon
½ teaspoon salt
3 scoops unflavored protein powder (any unsweetened version will do)
4 tablespoons maple syrup
2 tablespoons hemp seeds
2 tablespoons chia seeds
2-4 tablespoons water
Instructions
Line an 8x8 pan with parchment paper and set aside.
Combine the chickpeas, dates, peanut butter, vanilla, cinnamon, and salt in a food processor and blend until very smooth.
Add the protein powder, maple syrup, hemp seeds, and chia seeds and blend again. Add water sparingly, if needed, to help the mixture begin to come together in a dough ball. The dough may be slightly sticky but should not be wet to the touch. If the mixture ends up too wet, add a little more protein powder.
Press the dough into the parchment-lined pan. Freeze for 30 minutes before cutting into bars. Store in an airtight container in the fridge or freezer as they will become soft at room temperature.
Notes
SR Clients: 1 bar = Level 1 (50%) snack. Add ¼ cup nuts or 12 oz. milk or juice to make a Level 2 (100%) snack.
Adapted from Hummusapien
Strong Roots Nutrition http://www.strongrootsnutrition.com/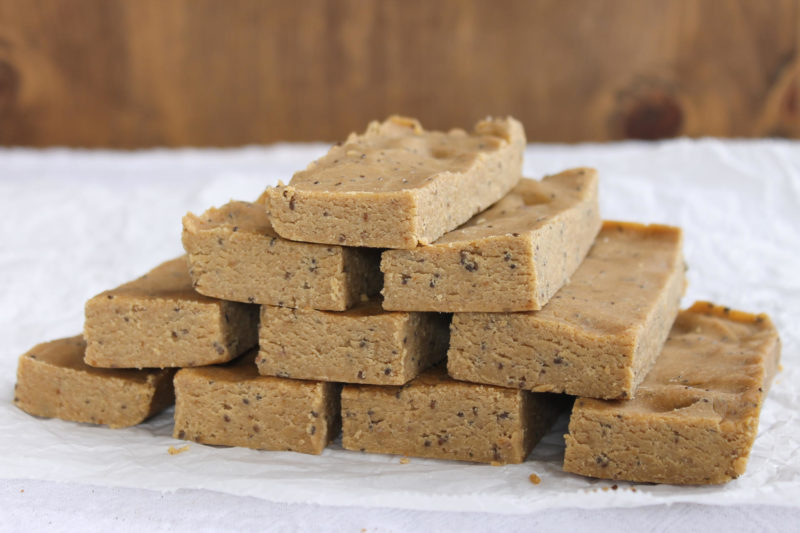 If you make this recipe or any others, don't forget to share on Instagram using @strongrootsnutrition so I can check out your creations!
\\Taylor