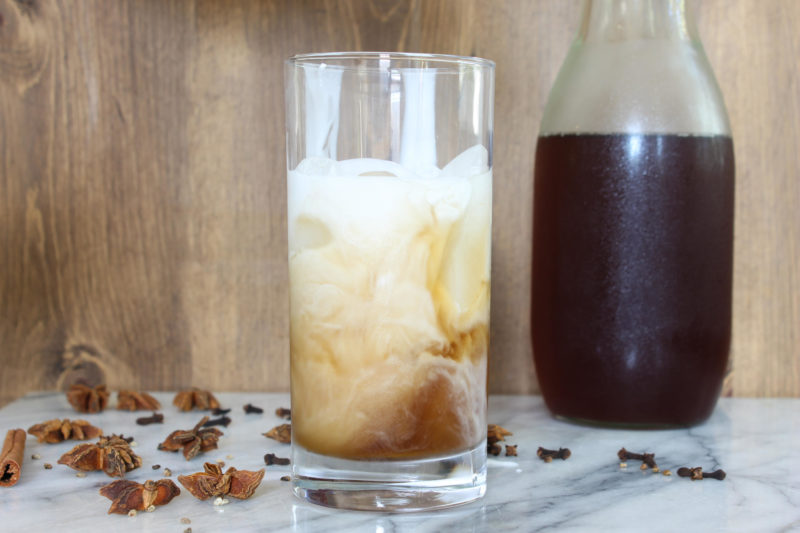 If you like chai tea, chances are you'll appreciate Thai iced tea as well. Many of the flavors are similar, and both involve black tea brewed with spices such as cinnamon, star anise, cardamom, and cloves. Thai iced tea is traditionally served over crushed ice with sweetened condensed milk, but my hunch was that coconut milk would taste wonderful with the warming spices in this recipe (I was correct!). I recommend using lite coconut milk here as to not overpower the other flavors.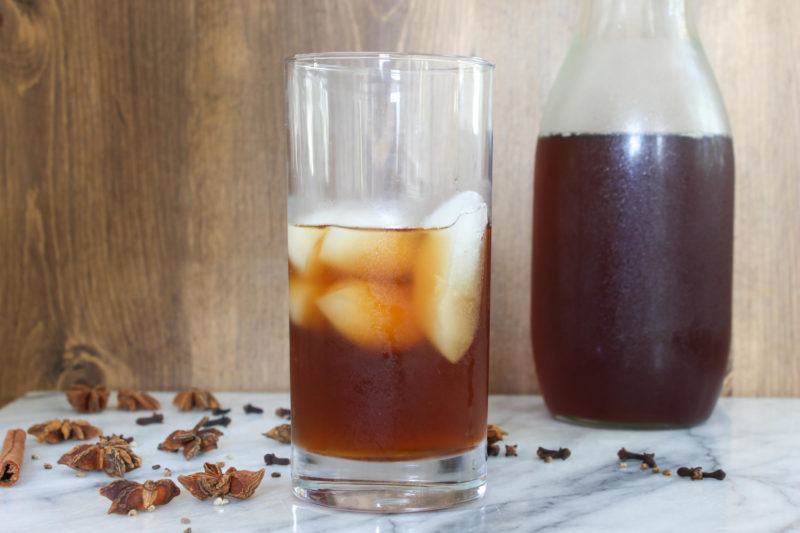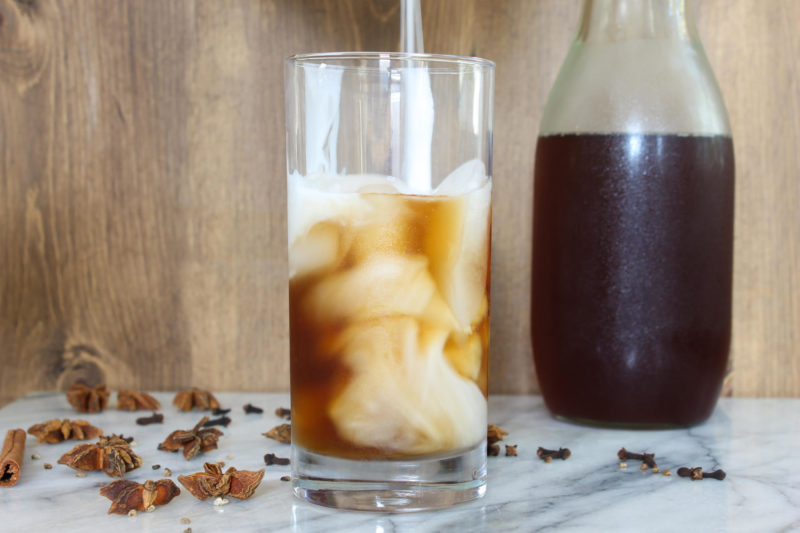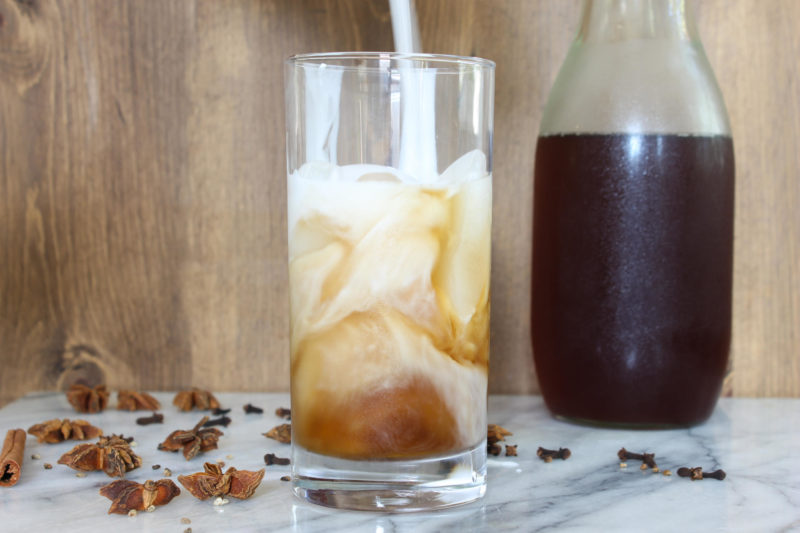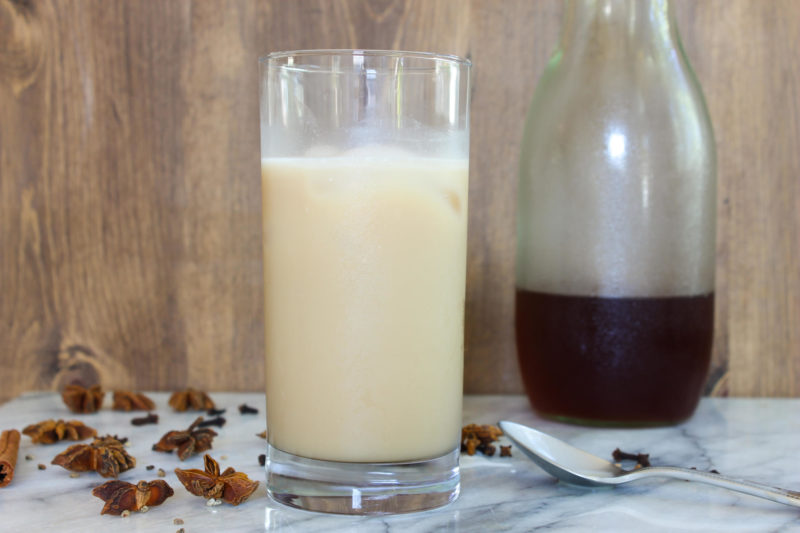 Thai Iced Tea
2016-10-16 08:18:58
Serves 4
Ingredients
4 cups water
4 black tea bags
2 star anise
¼ teaspoon cardamom seeds
2 black peppercorns
4 whole cloves
2 inch cinnamon stick
1/3 cup sugar
1 teaspoon vanilla extract
14-ounce can lite coconut milk
Instructions
Bring water to a boil. Remove from heat and add the tea bags and spices. Steep for 5-7 minutes. Add the sugar and vanilla, stirring to dissolve. Strain the liquid through a fine mesh strainer to remove the spices, reserving the liquid. Cover and chill overnight.
For each glass of tea, pour 8 ounces spiced tea mixture and ¼ cup (2 ounces) coconut milk over ice. Stir and enjoy!
Notes
SR Clients: 1 serving (8 oz. tea + 2 oz. coconut milk) = Level 1-2 (50-75%) appetizer or dessert OR ½ of a Level 3 appetizer or dessert. Double if needed to meet your needs, or enjoy flexibly, not counted as part of the meal plan.
Strong Roots Nutrition http://www.strongrootsnutrition.com/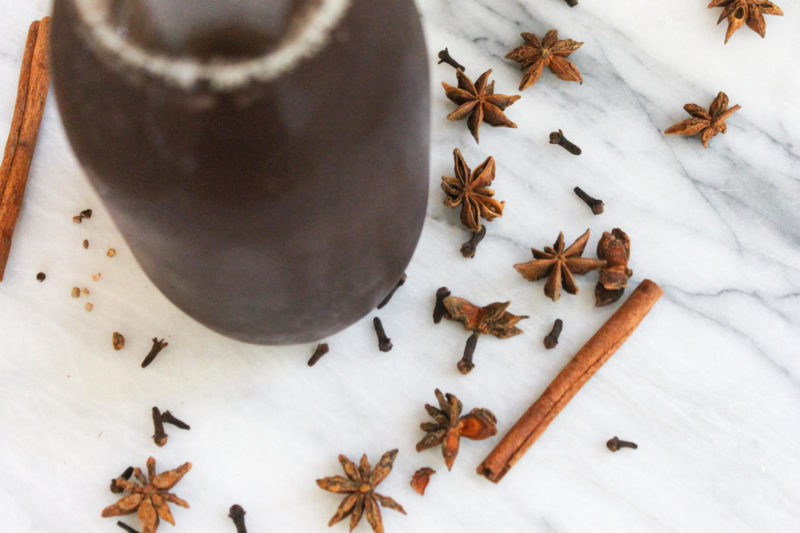 Do you have a favorite iced drink? Let me know so I can use your ideas to inspire future recipes! Don't forget to share on Instagram using #strongrootsnutrition if you make this recipe or any others at home!
//Taylor