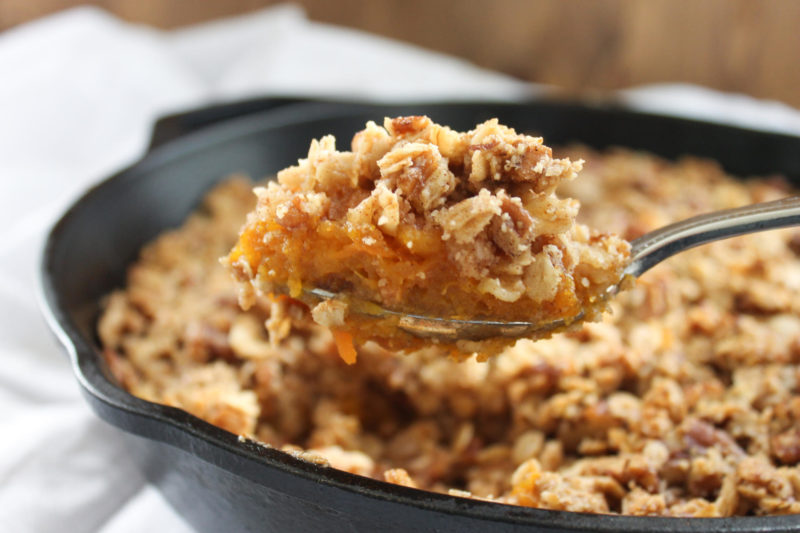 I sat for a long while trying to find the words I wanted to share with you this Thanksgiving week. This holiday, at its core, is one I love: it involves surrounding ourselves with people we care about, sharing a delicious meal, and remembering the things we're thankful for. What a beautiful concept! For my clients who struggle with eating and body image, however, Thanksgiving can be stressful, guilt-filled, and followed by compensatory, self-punishing behaviors like restriction or over-exercise. Many people without eating disorders think in this same fashion, assisted by our internet feeds that promote ideas for "guilt-free holiday dishes" and "working off that indulgent meal." And why? Why do we think our bodies are so incapable of handling a high-calorie meal that we have to "help" it out by compensating?
An article from the National Eating Disorders Association summarized so many things that I wanted to say about empowering yourself to enjoy a guilt-free Thanksgiving:
Positioning exercise as punishment for food intake is such a regrettable outcome for a health- and life-affirming behavior. Physical activity has the power to improve our moods and strengthen our bodies, but unfortunately, the most popular messages that circulate about fitness involve its power to undo our culinary transgressions.
This mentality occurs both in those with clinical eating disorders and among the general public. We live in a noxious eating and body climate, making recovery – and even a holiday about gratitude – a struggle.
Food is for nourishment and enjoyment, not calculation and compensation. That urge to cut back after a holiday meal, or overdo it with exercise, is a compulsion that, unchecked, can easily turn disordered. Want my recipe for a guilt-free Thanksgiving? 1) Eat food. 2) Focus on gratitude. 2) Choose not to feel guilty.
This year, experiment with something different. Enjoy your celebration. Give thanks for what you have. Savor your meal and let that be the end of it. No talk, however light-hearted, of needing to make amends or repair the damage. No counting calories, no promises for tomorrow, no penalties or remorse. Thanksgiving goodness without the guilt. Happy holiday.
-Excerpt from "Thanksgiving Goodness Without the Guilt" by Stacey Rosenfeld, PhD. Read the full article at the NEDA website.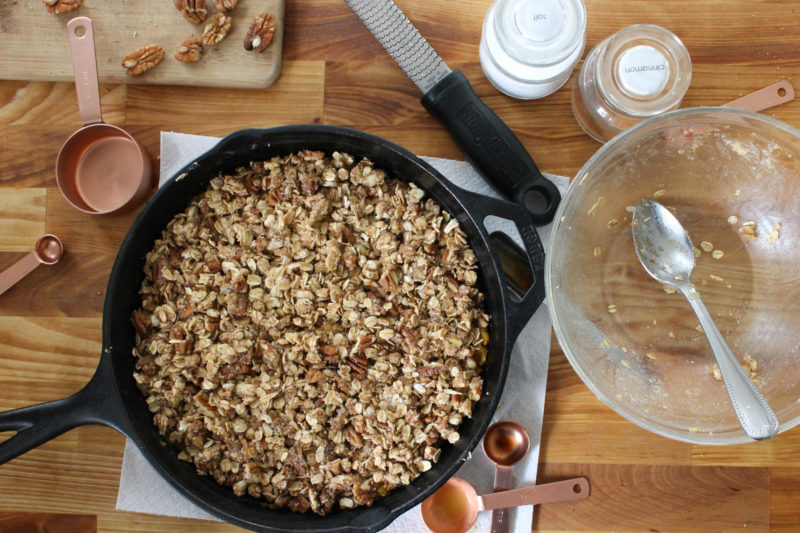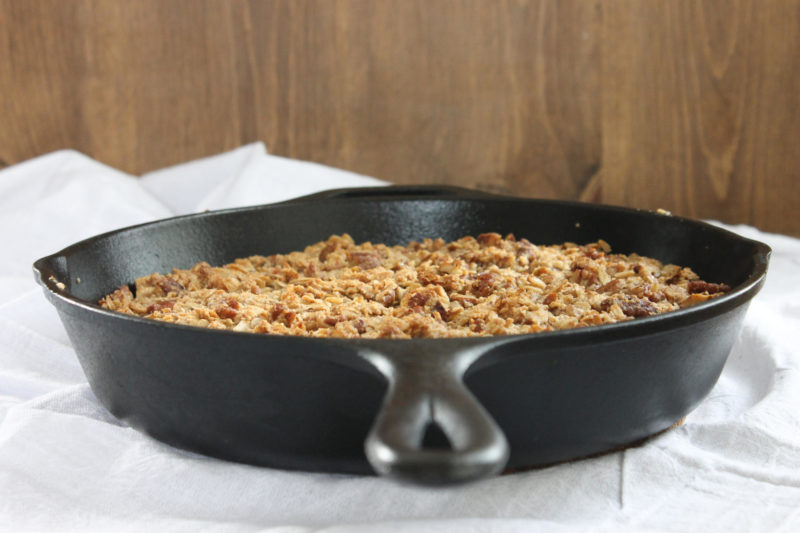 Pumpkin-Sweet Potato Crumble
2016-11-19 12:13:33
Serves 16
For the mash
1 sugar pumpkin
1 large sweet potato
3 Tablespoons melted butter
2 Tablespoons maple syrup
2 Tablespoons brown sugar
1 teaspoon vanilla
1/2 teaspoon cinnamon
1/4 teaspoon nutmeg
1 teaspoon salt
1 teaspoon arrowroot powder
For the crumble topping
1 cup rolled oats
1/3 cup almond meal
1 cup pecans, roughly chopped
1 teaspoon cinnamon
1 teaspoon salt
5 tablespoons melted butter, divided
2 tablespoons maple syrup
2 Tablespoons brown sugar
For the mash
Preheat your oven to 375F. Lightly grease a 12-inch cast iron pan or a standard pie dish.
Cut the sugar pumpkin in half lengthwise and scrape out the seeds and guts. Place face down on a baking sheet alongside the whole sweet potato and bake until soft, about 45 minutes. Cool slightly, then remove the skins from both the pumpkin and the sweet potato.
Place the cooked pumpkin and sweet potato flesh in a large bowl. Add the melted butter, maple syrup, brown sugar, vanilla, cinnamon, nutmeg, salt, and arrowroot powder. Use a potato masher or a fork to mash and combine everything together. It's okay to leave some chunks of pumpkin and sweet potato.
Press the mash into your prepared baking dish and set aside.
For the crumble topping
Combine the oats, almond meal, pecans, cinnamon, brown sugar, and salt in a large bowl.
In a separate bowl, whisk together the melted butter, maple syrup, and brown sugar. Pour the wet mixture over the dry ingredients and use your hands to combine everything, making sure the entire mixture is moistened.
Evenly distribute the crumble topping over the pumpkin mash.
Bake at 375F for about 25-30 minutes or until the dish is hot and bubbly and the crumble topping is golden brown.
Notes
SR Clients: One serving (1/16 of recipe) = Level 3 (100%) appetizer/dessert. Two servings (1/8 of recipe) = Level 2 (100%) snack.
Strong Roots Nutrition http://www.strongrootsnutrition.com/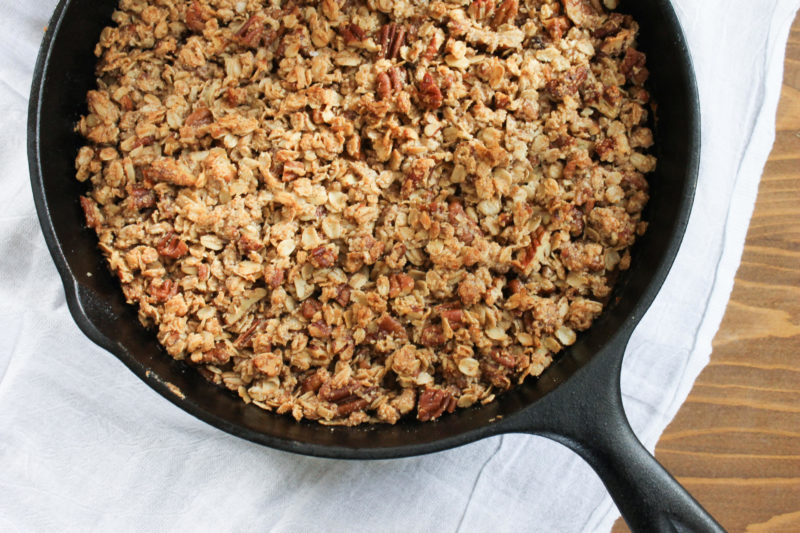 I am wishing a truly Happy Thanksgiving for all of you. This week, remember that your body is not a cash register. It is far more complex and well-designed, and your calorie intake and output do not have to match at the end of each day in order for your weight to stay in check. Empower yourself to enjoy your meal, enjoy the people you're with, and say no to feelings of guilt and regret.
As always, if you make this recipe or any others at home, don't forget to share on Instagram with #strongrootsnutrition so I can check out your creations!
//Taylor