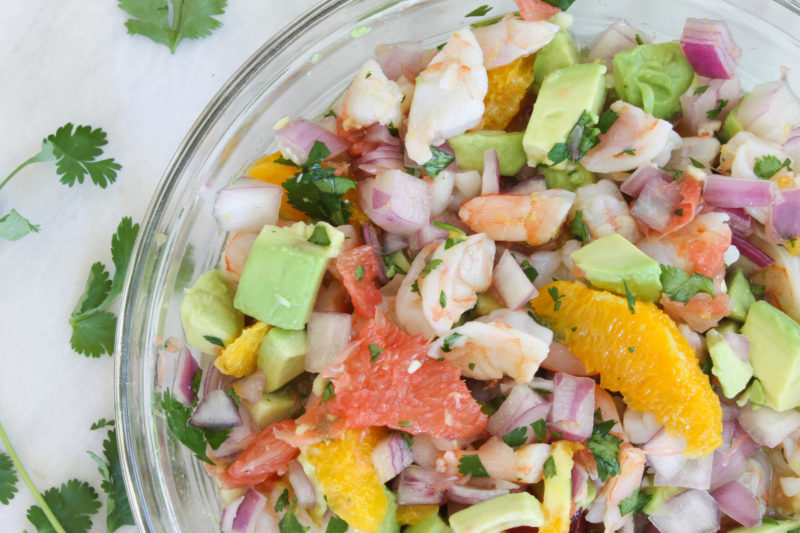 Ceviche is a wonderfully brilliant concept. Simply coat raw seafood in citrus juice and allow the acidity to cook the fish. It's delicious, easy, and the essence of beach food.
Fortunately, we don't have to live near the ocean to enjoy ceviche. I live in the midwest and don't have access to the freshest seafood, so to make this recipe a bit more safe, I quickly poached the shrimp for 30 seconds to kill any surface bacteria that might by present on my thawed-from-frozen raw shrimp.
Ceviche makes a wonderful entree eaten as prepared, or you can eat it with tortilla chips like a dip. Either way, this is a tasty combination of juicy shrimp, citrus fruits, and creamy avocado.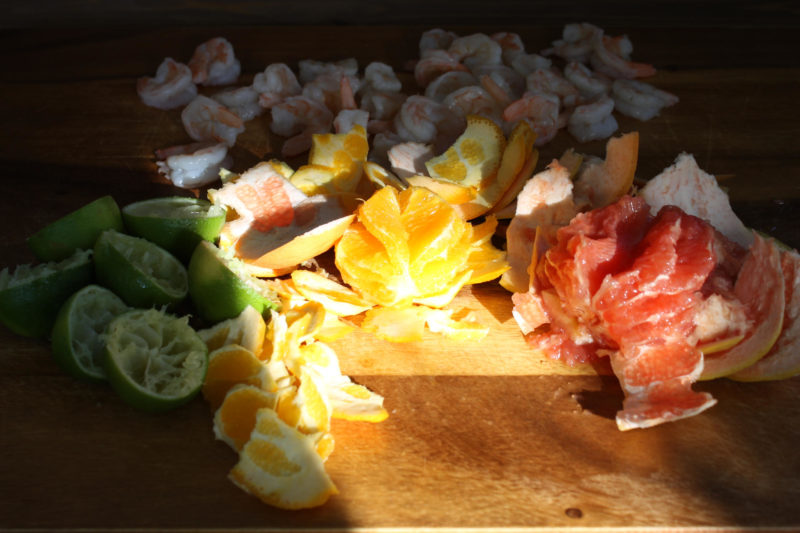 For the most vibrant combination of colors, I recommend using a combination of navel oranges, blood oranges, and grapefruit.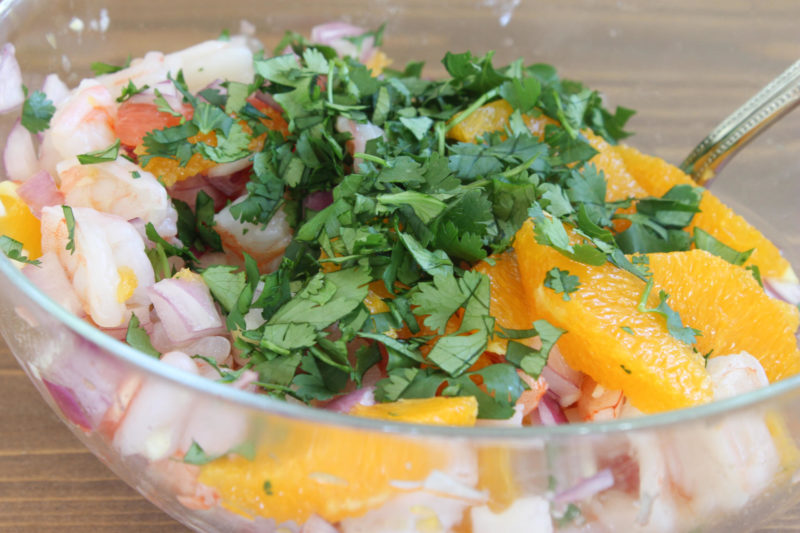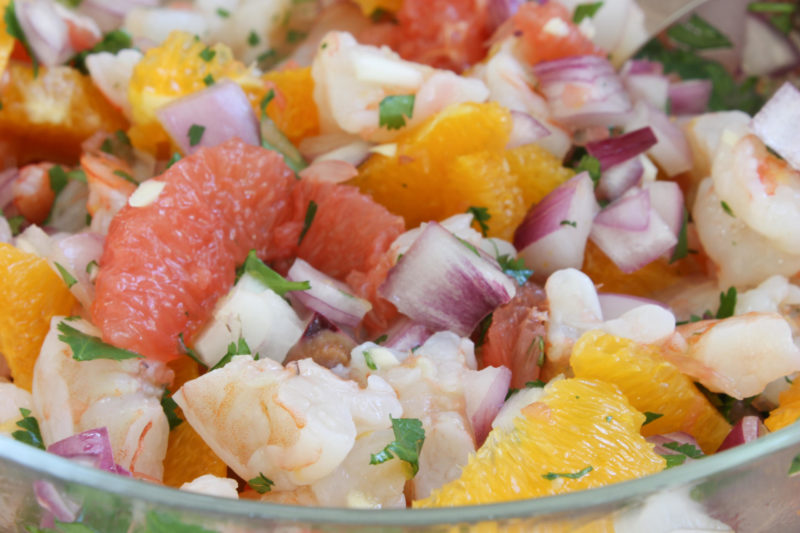 Citrus Shrimp Ceviche
2016-10-16 07:13:19
Serves 4
Ingredients
1 pound large raw shrimp
1 grapefruit
2 oranges
¼ cup lime juice (about 2 small limes)
½ of a large red onion, diced
1 ½ teaspoons salt
¼ cup chopped fresh cilantro
2 garlic cloves, minced
2 semi-firm avocados, diced
Tortilla chips (optional)
Instructions
Bring a large pot of water to a boil. Remove the pot from heat and add the shrimp. Poach the shrimp for just 30 seconds, then remove the shrimp from the water and place on a cutting board to cool. When cool enough to handle, cut each shrimp into 2-3 pieces.
Working over a bowl to catch the juices, segment the grapefruit and oranges. [This is done by cutting off the peel and white pith, then slicing out each "segment" of the fruit. Look up "segment an orange" on YouTube if this is new to you.] Squeeze the rest of the juices out of the citrus fruits into a bowl and reserve. Set aside the segmented citrus.
Combine the lime juice with the reserved orange and grapefruit juices to make ½ cup of total citrus juice. Set aside.
In a large bowl, combine the cooled shrimp, citrus segments, citrus juice, red onion, salt, cilantro, and garlic. Cover and place in the fridge to marinade for 30 minutes.
After marinating, add the avocado slices. Garnish with extra cilantro. Optional: Serve with tortilla chips and eat like a dip.
Notes
Makes 4 cups
SR Clients: 1 cup = Level 2-3 (75-100%) entrée; add ~20 tortilla chips (1.25 ounces) as an appetizer.
Strong Roots Nutrition http://www.strongrootsnutrition.com/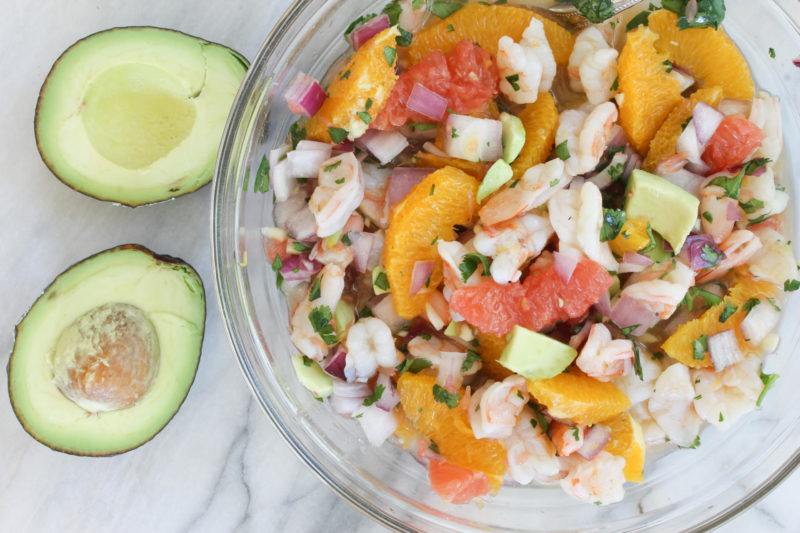 What are your favorite shrimp recipes? If you make this recipe or any others at home, don't forget to share on Instagram with #strongrootsnutrition so I can check out your creations!
//Taylor