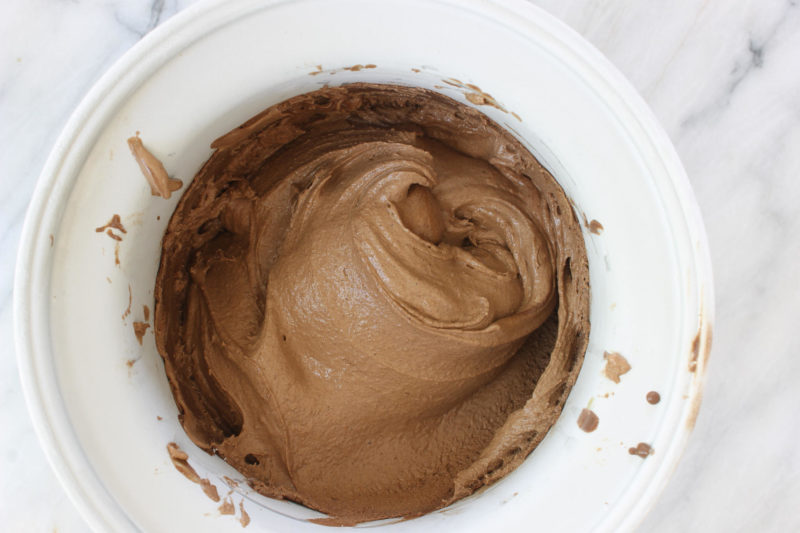 Happy Halloween! We're having a warm October in St. Louis, but no matter what the weather is like where you live, it's always the right weather for gelato. If you're curious about the difference between ice cream and gelato, today's your lucky day. Ice cream is made from a custard base of milk, cream, and eggs, and a fair amount of air is whipped into it during the churning process to make a higher volume, lighter product. Gelato, on the other hand, is usually made with a higher proportion of milk, less cream and eggs, and it is churned slowly to incorporate minimal air. This creates a dense and intensely-flavored dessert. No wonder it's so popular across the world!
This dark chocolate gelato is a favorite for me, and if you love dark chocolate, this is the frozen dessert for you. The addition of ground espresso coffee is not enough to make the gelato taste like coffee; it somehow intensifies the flavor of the chocolate and makes it taste even richer. It you're a fan of coffee ice cream, I highly recommend serving this as affogato: a scoop of gelato with a shot of hot espresso poured over the top.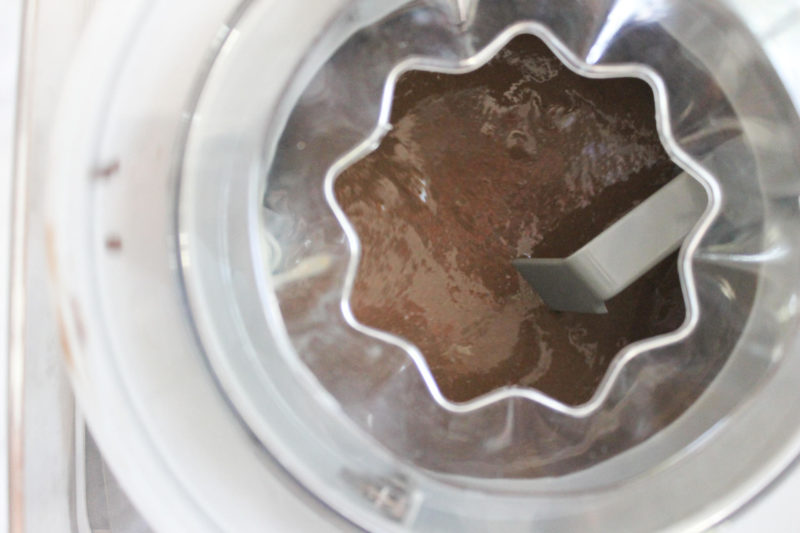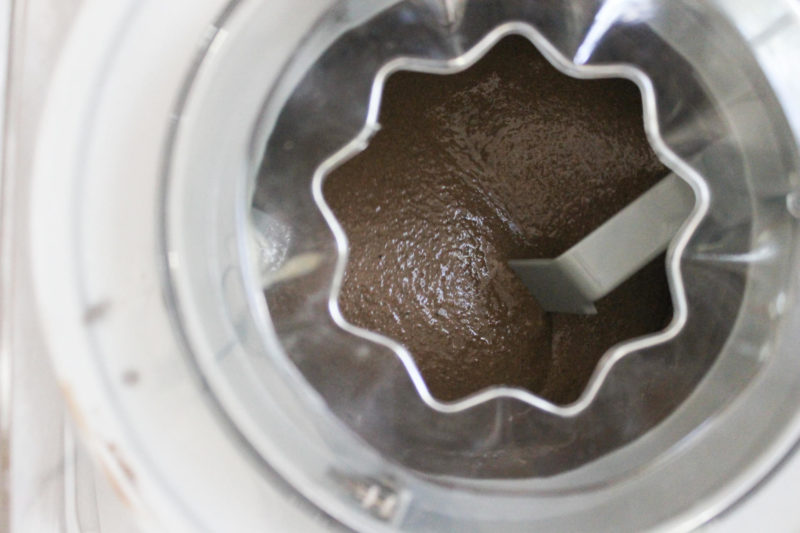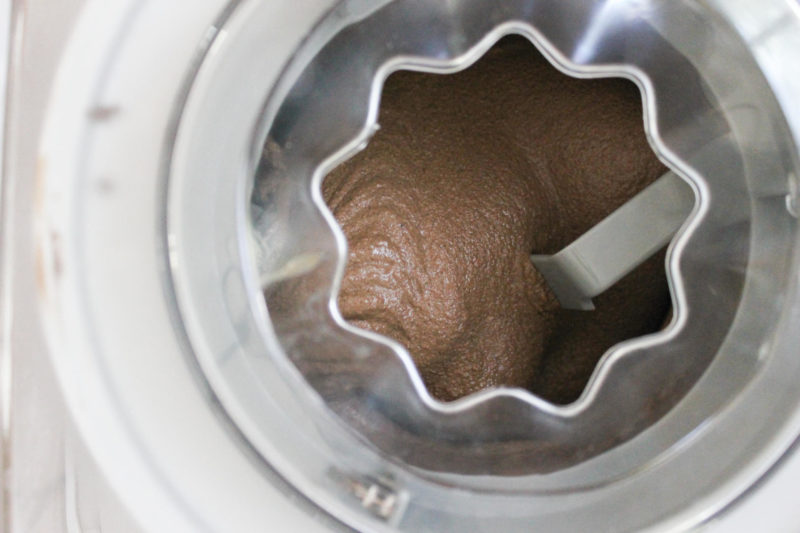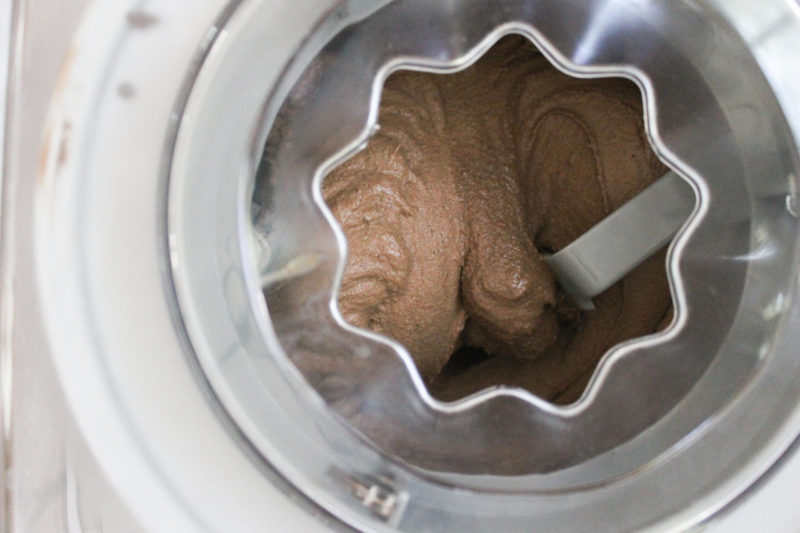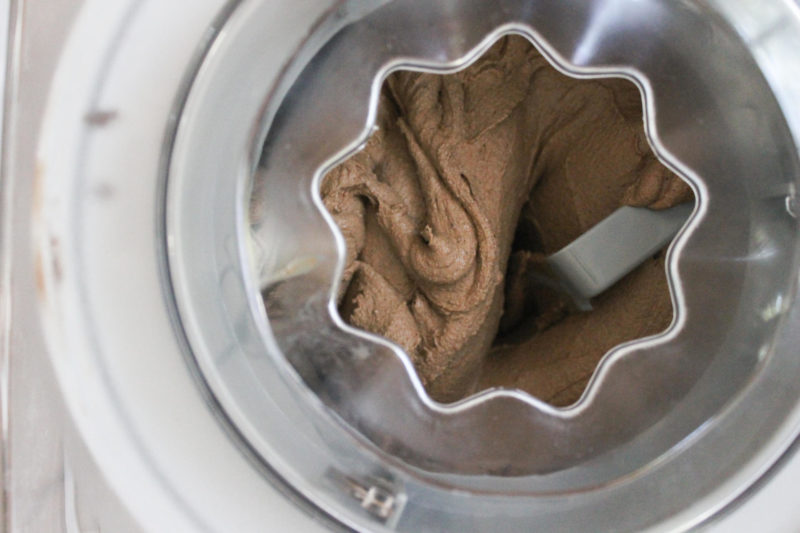 Dark Chocolate Gelato
2016-10-16 09:34:50
Makes about 5 cups
Ingredients
7 ounces 70% dark chocolate
1 ¾ cups whole milk
1 cup heavy whipping cream
½ cup sugar, divided
6 large egg yolks
Pinch of salt
¼ teaspoon ground espresso coffee beans
1 teaspoon vanilla extract
Instructions
Finely chop the chocolate and set aside.
Combine the whole milk, heavy cream, and ¼ cup sugar in a large saucepan over medium heat. Whisking occasionally, heat until the mixture barely starts to boil. Remove from heat.
While the milk mixture heats, whisk the egg yolks with the remaining ¼ cup sugar.
Add a splash of the hot milk mixture to the egg mixture while whisking vigorously. Repeat with 3-4 more big splashes, the goal being to heat up the egg mixture without scrambling the eggs. When the egg mixture is steaming hot, add the egg mixture back to the pot of milk and whisk thoroughly again.
Add the chocolate to the pot with the milk-egg (custard) mixture and whisk to completely dissolve. Add the ground coffee beans and vanilla and steep for 3-5 minutes.
Set a fine mesh strainer over a large bowl and pour the custard through the strainer to remove any traces of cooked egg. Cover with plastic wrap, setting the plastic directly on the surface of the custard to prevent it from forming a skin. Chill completely, preferably overnight.
The next day, pour the custard mixture into an ice cream machine and freeze according to the manufacturer's instructions.
Transfer the gelato to a freezer-safe bowl and allow it to fully set in the freezer. Generally, home ice cream machines do not fully freeze the ice cream, and they require a couple hours in the freezer to really firm up.
Optional: American ice cream has a light texture due to air being whipped in during the freezing process. Gelato, on the other hand, is traditionally made by sealing out as much air as possible to create a super dense, highly-flavored dessert. You can mimic this at home by wrapping the lid of your ice cream machine with plastic wrap to seal out air. I've made it with and without plastic wrap, and it's delicious either way!
Notes
SR Clients: ½ cup = Level 3 (100%) dessert; 1 cup = Level 2 (100%) snack.
Save those egg whites for a tasty meringue or tomorrow's omelet.
Adapted from Dolce Italiano
Strong Roots Nutrition http://www.strongrootsnutrition.com/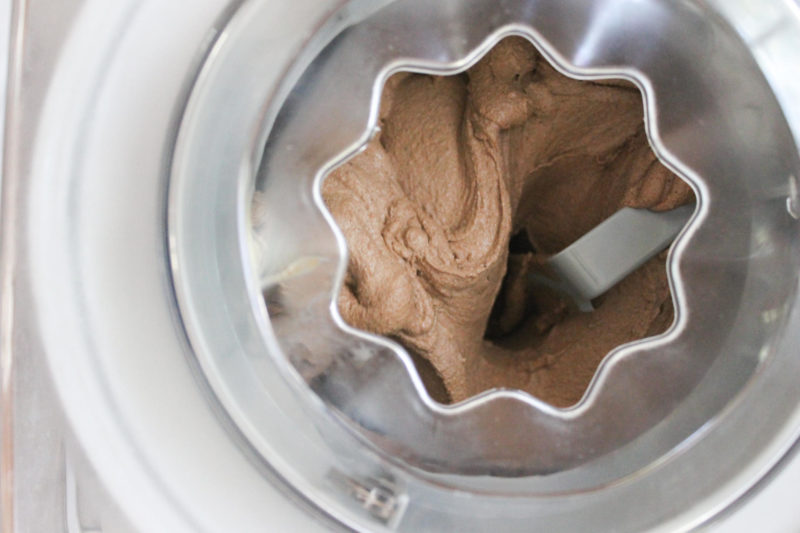 What's your favorite gelato flavor? Let me know so I can be inspired to create my own version! If you make this recipe or any others, don't forget to share on Instagram using #strongrootsnutrition so I can check out your creations!
//Taylor