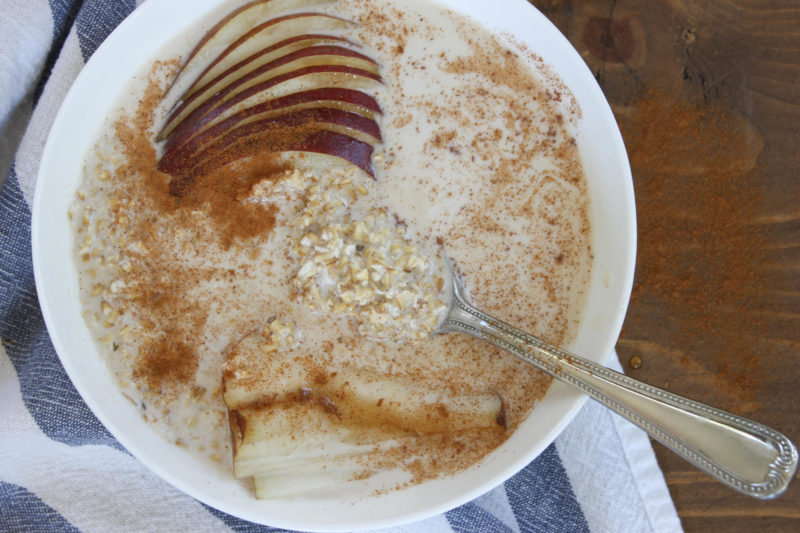 If oatmeal and cold cereal are favorite breakfasts for you, you're gonna love this.
Overnight steel-cut oats combine the heartiness of oatmeal with the cold, textured nature of breakfast cereal to create an easy and quick breakfast option. The beauty of overnight oats is that they take no time at all to make. Simply mix together oats and milk before bed, and in the morning, your breakfast is already made and waiting for you. This particular recipe takes a simple concept to the next level with warming autumn flavors: cozy cinnamon, sweet pears, and caramel-y maple syrup.
There are a million flavor options to be discovered, so I urge you to be creative with the basic ratios here (1 part oats to 2 parts milk). I can imagine a strawberries + cream version, a banana + granola masterpiece, and dare I say pumpkin spice? The options are endless!
The oats here (1/2 cup) contain 10 grams of fiber and 14 grams of protein to start your day and keep you feeling satisfied.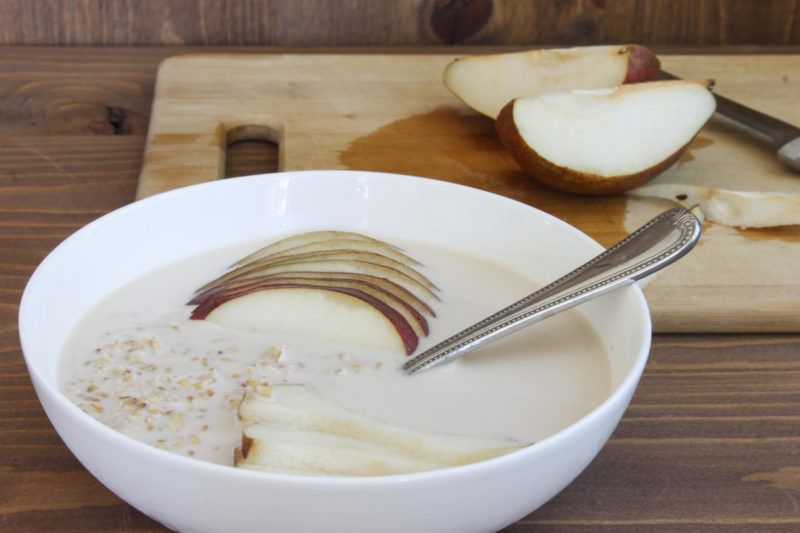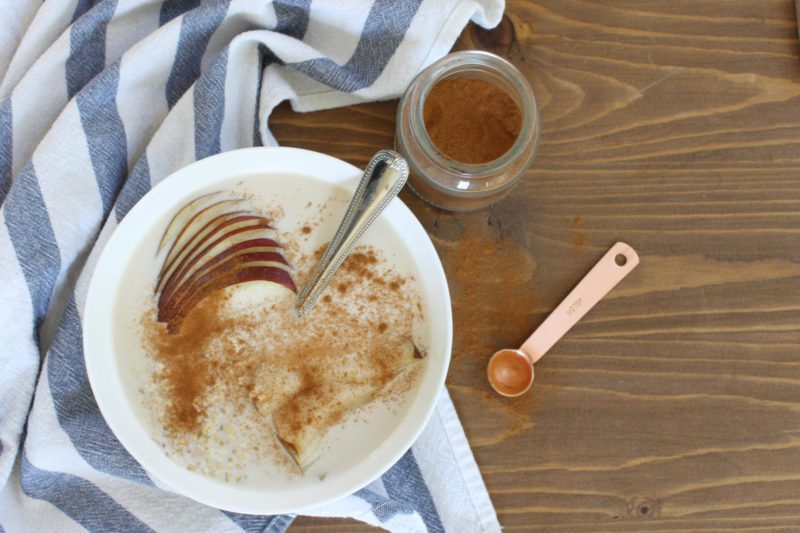 Autumn Overnight Oats
2016-10-13 05:52:29
Serves 1
Ingredients
½ cup steel-cut oats
1 cup milk (dairy or alternative)
1/8 teaspoon vanilla extract
Pinch of salt
1 tablespoon maple syrup
1/8 teaspoon cinnamon
1 small pear
Instructions
The night before, combine the steel-cut oats and milk in a bowl. Place in the fridge overnight.
In the morning, stir in the vanilla, salt, and maple syrup. Top with pear slices and cinnamon.
Notes
If you use a vanilla-flavored dairy alternative, you can skip the addition of vanilla extract here.
SR Clients: Recipe = Level 2 (100%) breakfast
Strong Roots Nutrition http://www.strongrootsnutrition.com/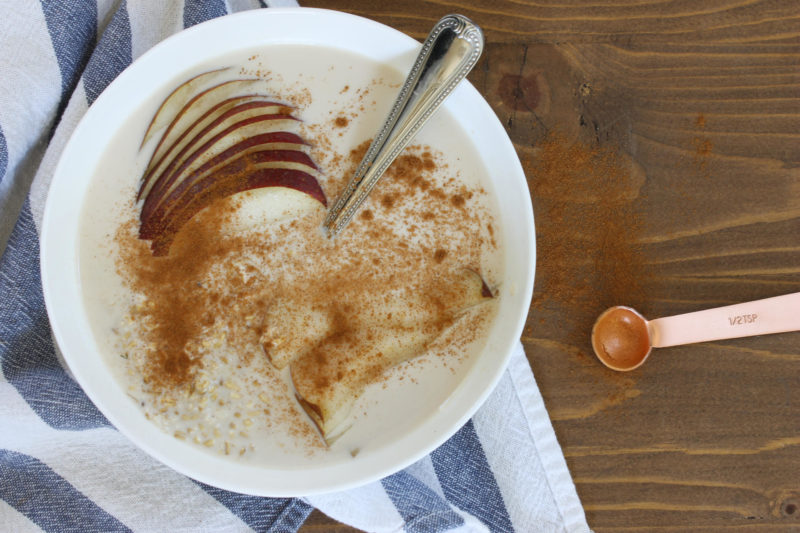 What are your favorite breakfast creations? If you make this recipe or any others, share on Instagram and use #strongrootsnutrition so I can check it out!
//Taylor