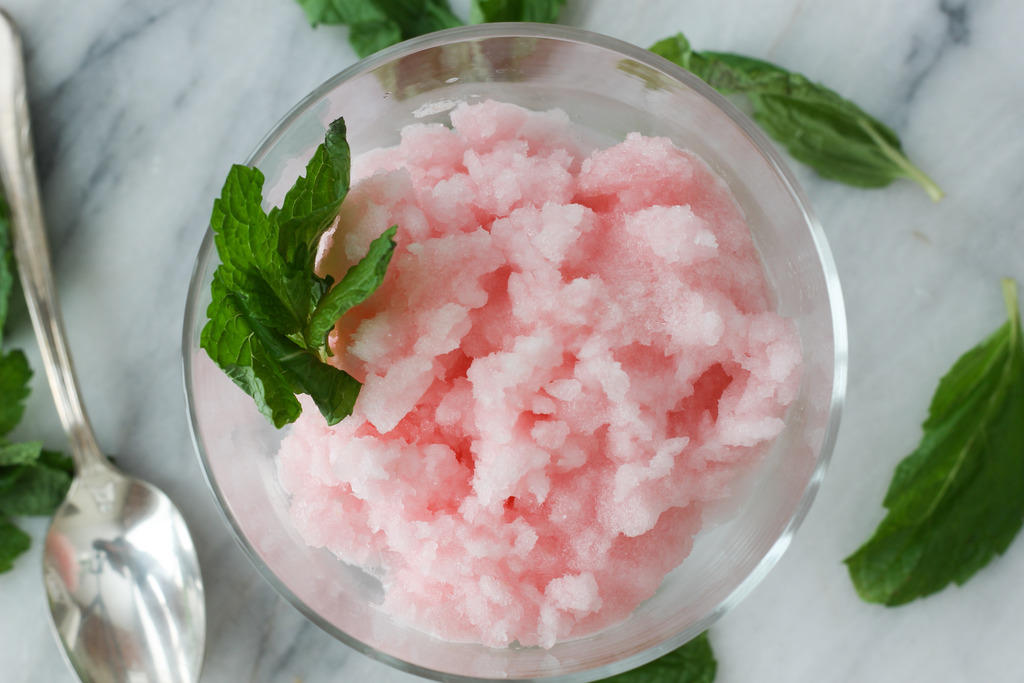 Everybody knows ice cream, and you've probably had sorbet, sherbet, frozen yogurt, snow cones, and gelato. But have you been introduced to granita?
I was first exposed to granita in Italy when I studied abroad during college. It's a semi-frozen dessert made from water, sugar, and other flavorings (most often fruit or coffee). It's wonderfully icy, soft, and refreshing, and you don't need an ice cream maker to make a batch at home!
After combining the ingredients, granita is made simply by freezing in a flat container, scraping the top with a fork periodically as it freezes to create a light, fluffy texture. For this recipe, I cooked the rhubarb in a sugar and water mixture until it broke down. To make a granita with more delicate fruits like berries or citrus, break down the ingredients in a blender rather than over heat to preserve the fresh flavor. It may seem like there is a fair amount of sugar in this recipe, but remember that rhubarb is quite tart. Don't be tempted to cut the sugar measurement too much.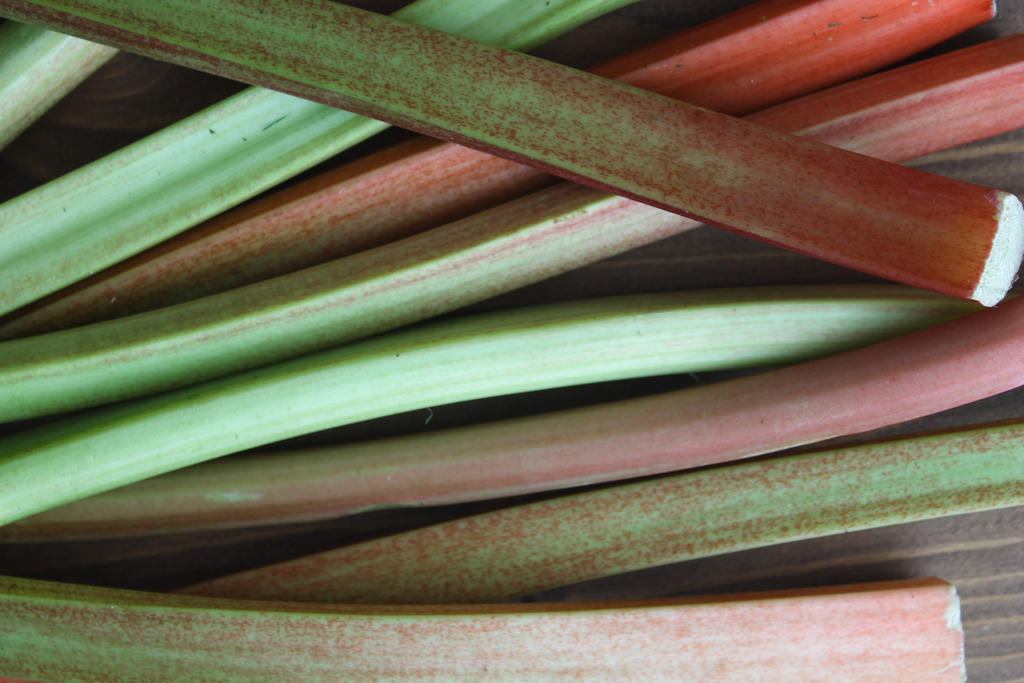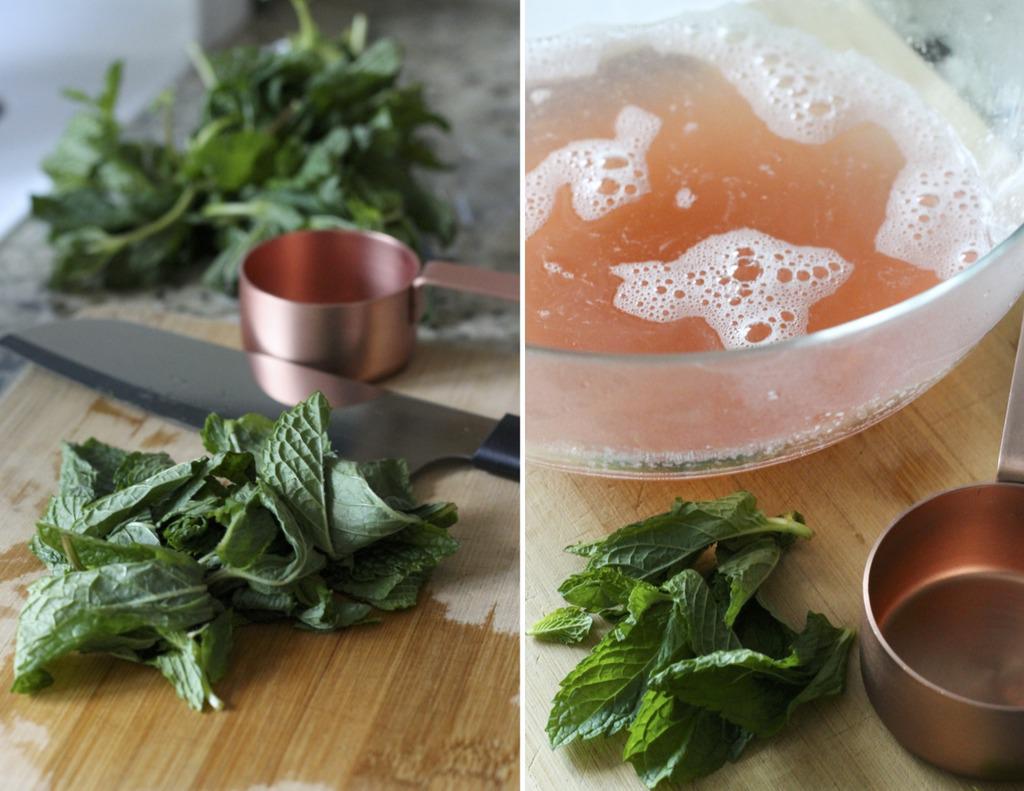 Rhubarb is in season in the spring, but it freezes well, so when you spot some pretty stalks, stock up so you can make tasty granita, pies, and simple syrup year-round.
Rhubarb is mostly water, but it does contain a small amount of calcium (100 mg per cup) and vitamin C (10% of our daily needs per cup). The greens attached to most vegetables are edible, but the leaves on rhubarb plants contain poisonous compounds, so eat the stalks only.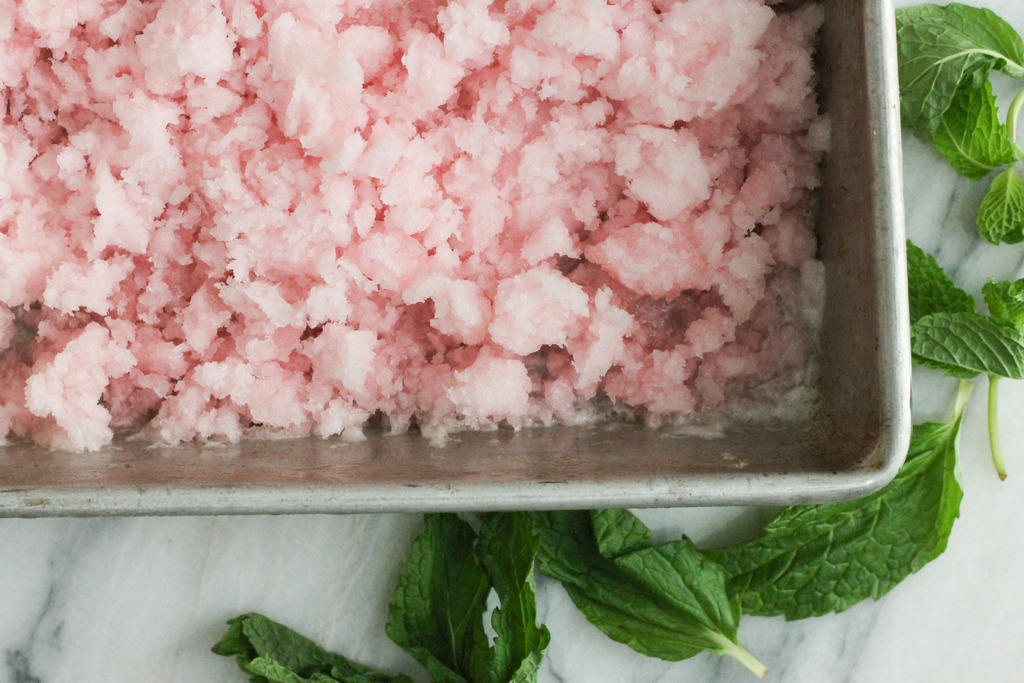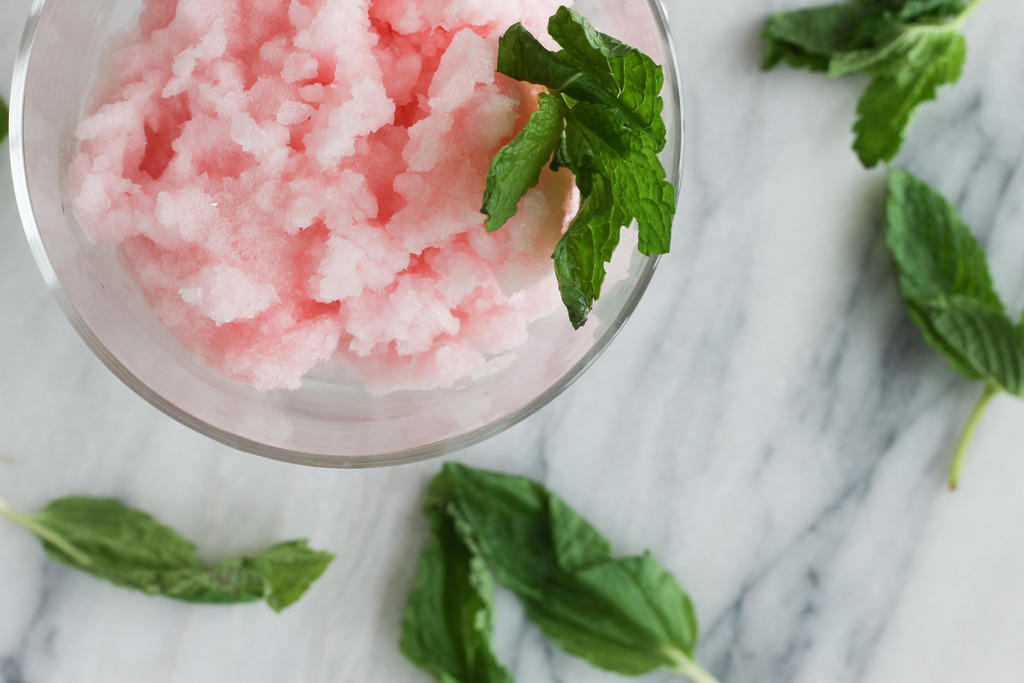 Rhubarb-Mint Granita
2016-08-31 19:10:48
Serves 4
Ingredients
2 cups water
1 cup sugar
1 pound fresh rhubarb, diced
1/2 cup chopped fresh mint leaves
1 Tbsp lemon juice
Instructions
Combine water, sugar, and rhubarb in a medium saucepan. Bring to a simmer over medium heat and cook 10-15 minutes until the rhubarb is very soft and falling apart. Add fresh mint leaves and simmer an additional 5 minutes. Remove the saucepan from the heat and stir in fresh lemon juice.
Set a fine mesh strainer over a bowl and press the rhubarb mixture through the strainer, catching all the juices below. After pressing out as much liquid as possible, discard the pulp.
Pour the juices into a 9"x13" metal pan and freeze for 4 hours. Every 30 minutes, scrape the top of the mixture with a fork to fluff the ice as it sets.
Serve with a mint garnish.
Notes
SR Clients: 1 serving (1/4 of recipe) = Level 3 dessert, 1 add-on, or a Level 1 (50%) snack
Strong Roots Nutrition http://www.strongrootsnutrition.com/