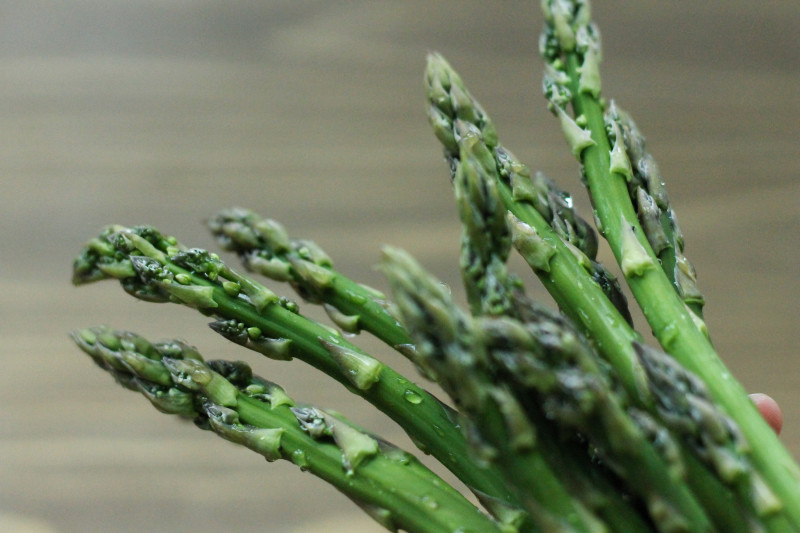 This beautiful and tasty recipe for a shaved asparagus salad is perfect for a summer picnic. I'm a little late in getting this out – I originally created this recipe when asparagus was in season at my local farmer's market, but it would still be delicious with late-season asparagus. It's lemony and super fresh-tasting with just the right amount of salty, cheesy punch. It takes a bit of patience to shred the asparagus with a vegetable peeler, but it seems to be the best way. My
mandoline
is usually stellar but didn't do a great job with this task. The time is worth it, though.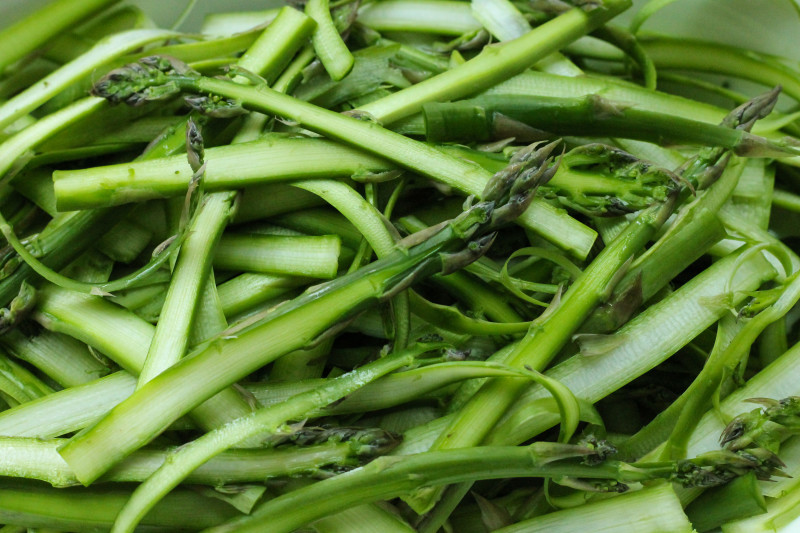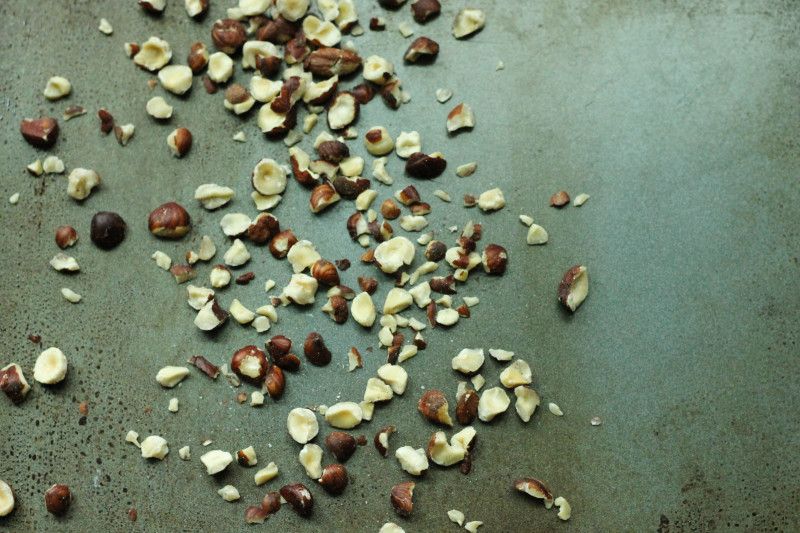 Toasted hazelnuts are severely underrated.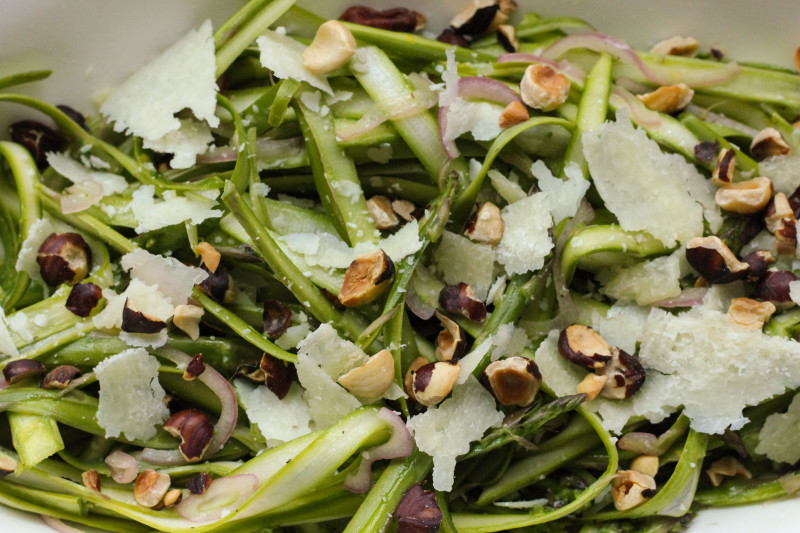 Shaved Asparagus Salad
2016-09-15 08:11:03
Serves 2
Ingredients
1 bunch asparagus (1/2 pound)
1 tablespoon lemon juice
1/4 teaspoon lemon zest
1 1/2 teaspoon olive oil
1/2 a shallot, finely diced
1 teaspoon champagne vinegar
Salt and pepper, to taste
1 ounce pecorino cheese, shaved
1/4 cup toasted hazelnuts
Instructions
Use a vegetable peeler to shave the asparagus into thin ribbons, starting from the stem end and working toward the tip. Place all of the shavings into a serving bowl.
In a medium bowl, whisk together the lemon juice, lemon zest, olive oil, shallot, vinegar, salt, and pepper. Pour the dressing mixture over the asparagus shavings and toss to combine.
Top the dressed asparagus with shaved pecorino and toasted hazelnuts and serve.
Notes
SR Clients: 1 serving (1/2 of recipe) = Level 3 appetizer
Strong Roots Nutrition http://www.strongrootsnutrition.com/