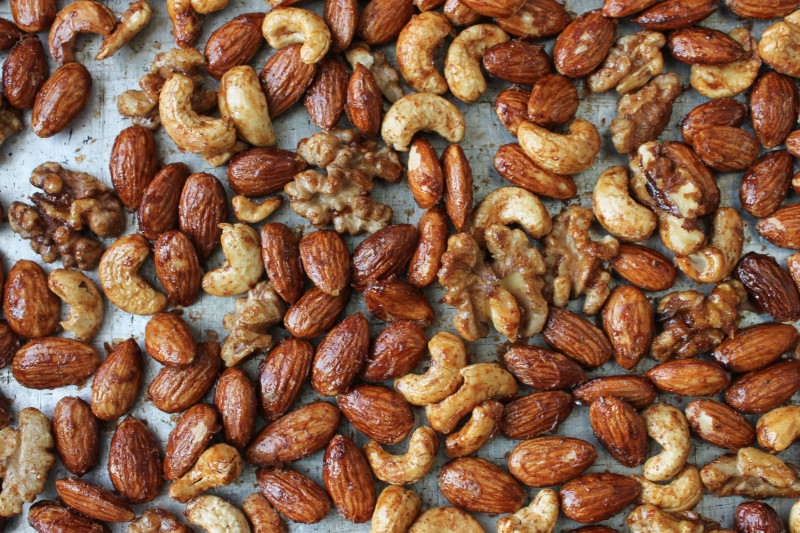 Some people prefer to eat three square meals per day, and that may work for them, but I find snacking to be totally beneficial for most (and myself!). Snacks can help regulate blood sugar levels, manage satiety, improve focus and concentration, and help ward off the infamous 3 pm "crash" in energy. Additionally, snacks are often vital in helping active folks consume adequate calories. Let's do some math: the typical "healthy" meal for many active people consists of chicken breast, broccoli or other vegetable, and brown rice. Six ounces of chicken breast alongside one cup of brown rice and one cup of roasted broccoli adds up to roughly 575 calories. If all three meals offer similar caloric density, this would result in around 1700 calories eaten in a day: perhaps enough to support a goal of weight loss in some, but for most, this isn't enough. It's certainly not enough to result in muscle gains, improved body composition, or optimal athletic performance, if those are goals for you. Enter the essentiality of snacking.
This month's Recipe Redux theme is Start Smoking in the New Year. Bloggers were asked to create a recipe highlighting smoked or spiced foods, and these Maple Spiced Nuts make a nutritionally valuable and delicious snack. They're a satisfying blend of sweet, salty, and spicy: the maple syrup creates a perfect crust of sweetness, and the cayenne pepper adds an interesting bite.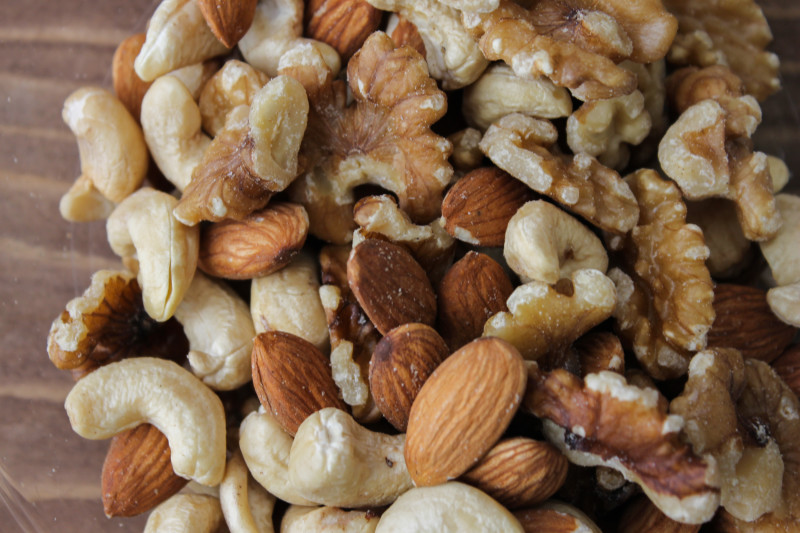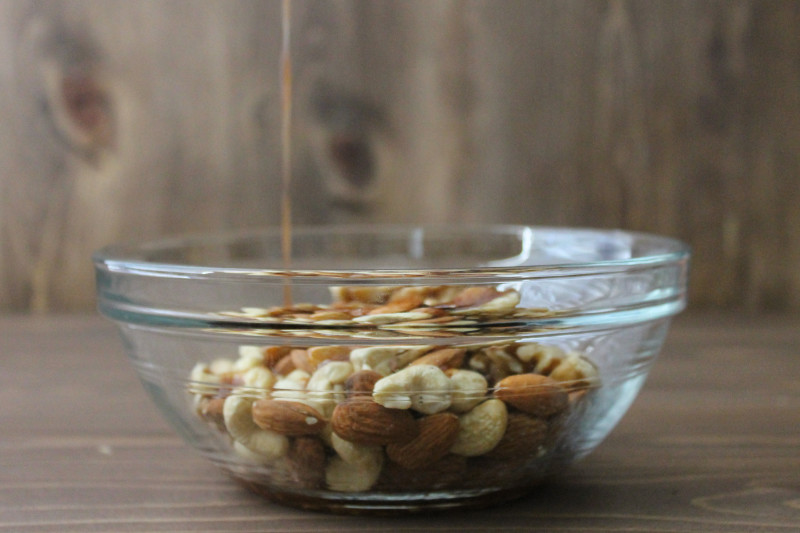 Cashews have popping up everywhere these days, and I'm not disappointed – these guys pack in a lot of nutrients! A quarter cup of cashews (about 1 ounce) provides 20% of your daily magnesium, 24% of your phosphorus, 70% of your copper, and 23% of your manganese. Nut consumption is tied to lower risk of heart disease, and the copper in cashews assists in a variety of metabolic processes including formation of red blood cells, maintenance of blood vessels and nerves, immune function, and development of bone while the magnesium works to regulate nerve function, blood pressure, and bone structure. And they're delicious!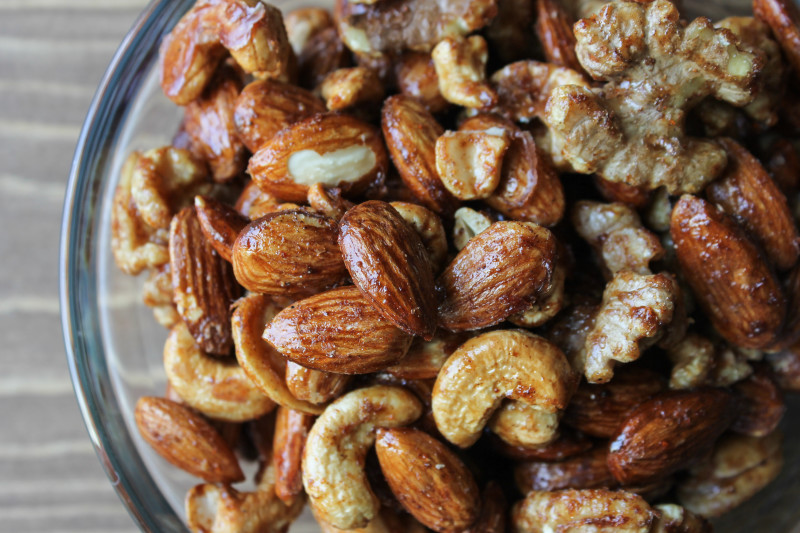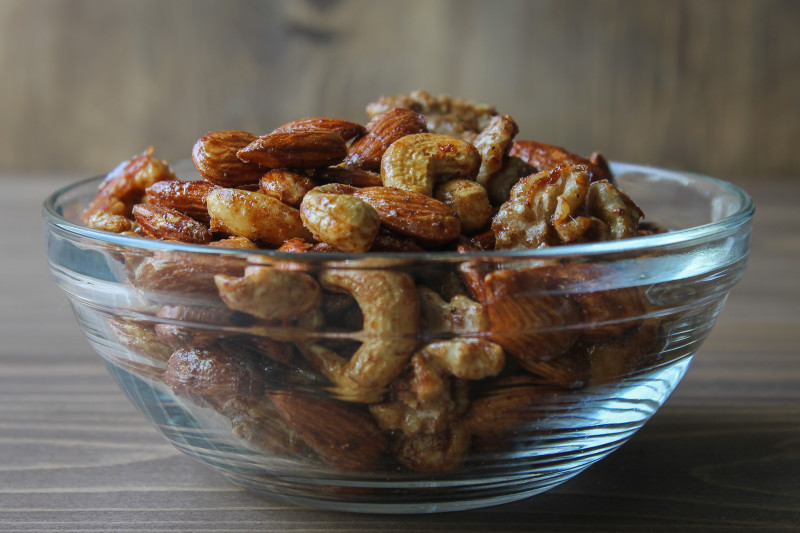 Maple Spiced Nuts
2016-09-19 06:23:27
Serves 8
Ingredients
1 cup almonds
1/2 cup cashews
1/2 cup walnuts or pecans
3 tablespoons maple syrup
3/4 teaspoons kosher salt
1/4 teaspoon cayenne pepper
1/2 teaspoon cinnamon
Dash of nutmeg
Dash of chili powder
Instructions
Preheat oven to 300F. Line a baking sheet with parchment paper and set aside.
Measure the nuts into a medium-sized bowl and toss to combine.
In a separate bowl, stir together the remaining ingredients. Drizzle the liquid mixture over the nuts and stir to thoroughly coat.
Bake for 20 minutes, stirring halfway through. Cool completely before transferring to an airtight container.
Notes
SR Clients: 1 serving (1/4 cup) = Level 1 (50%) snack, Level 3 appetizer, or 1 add-on
Strong Roots Nutrition http://www.strongrootsnutrition.com/