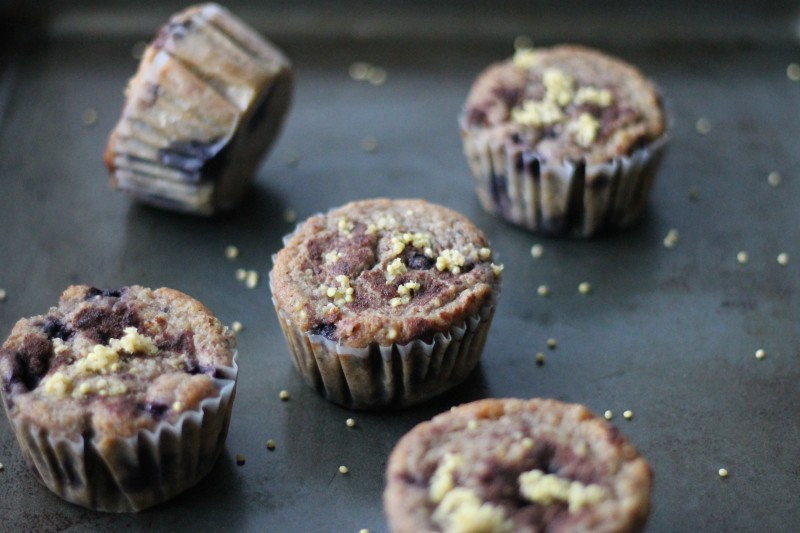 It's time for Recipe Redux again! This month's theme is "Grab a Book and Cook," and participating bloggers were instructed to grab the nearest cookbook and cook the recipe on page 42 or 142 in honor of the 42nd month of Recipe Redux challenges. I recently picked up Amy Chaplin's At Home in the Whole Food Kitchen: it's thoughtful, beautifully photographed, and the recipes are delicious. I'm always drawn to the introductory sections of cookbooks when the author invites the reader into her kitchen to engage in the nourishing rituals of shopping for fresh ingredients, exploring essential kitchen tools and equipment, and piecing together a lifestyle. Amy's book does not disappoint: her knowledge of ingredients, beautiful suggestions for menu composition, and creative use of nourishing foods make the peek inside her sophisticated vegetarian kitchen truly worthwhile.
This recipe calls for spelt flour. Spelt (see photo below) is a grain similar to wheat, and if wheat flour is all you have, it'll be just fine.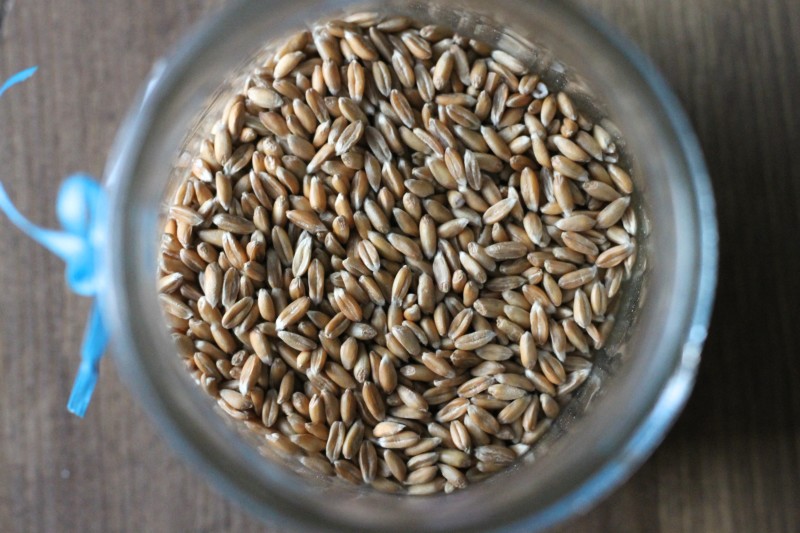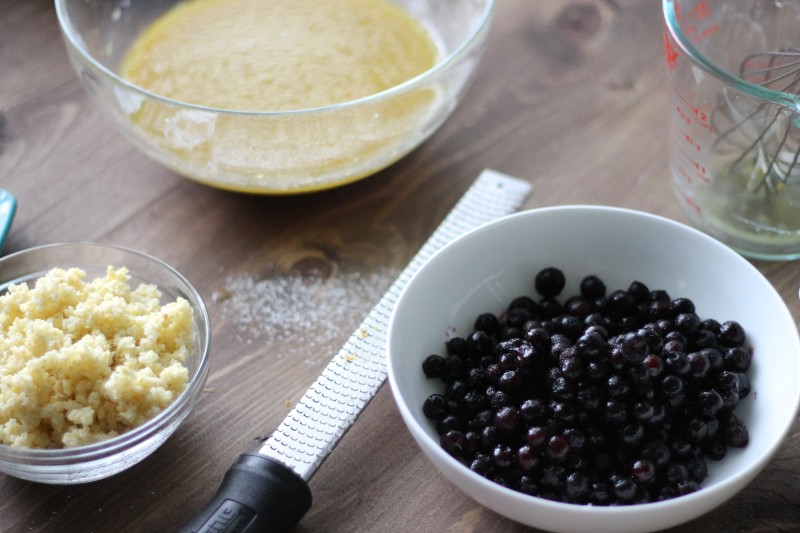 There's been lots of hype around ancient and alternative grains this year, so I might as well throw another one out there: millet. Millet is a grain commonly found in bird seed, but it's worth working into the human diet as well. It's is a good source of magnesium, a mineral shown to benefit heart health by lowering high blood pressure and reducing risk of heart attack. Millet is also high in phosphorus, copper, and manganese. As other grains, millet provides fiber, which we know plays a role in preventing type 2 diabetes, breast cancer, stroke, and heart disease. Muffins are a great way to experiment with this great grain!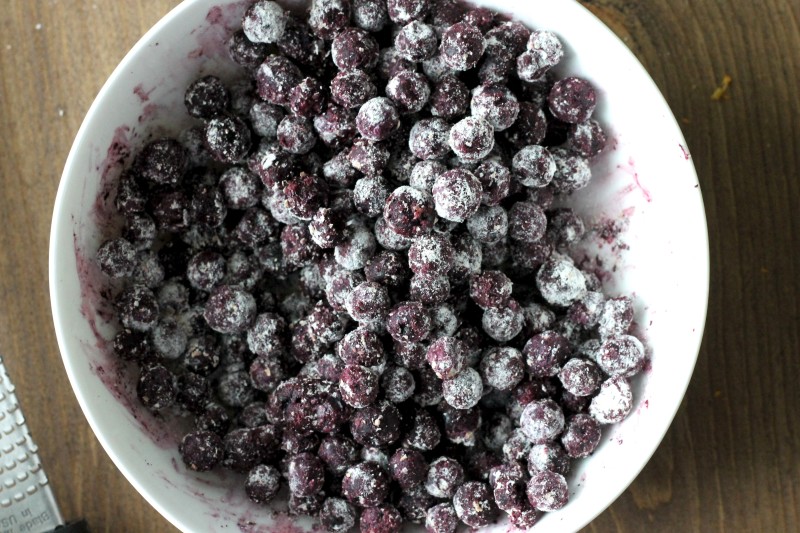 Who doesn't love a good blueberry muffin?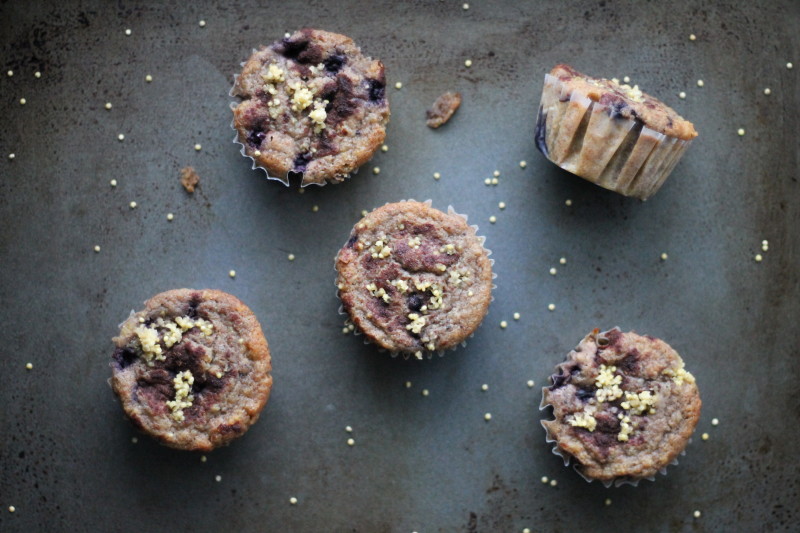 Blueberry Millet Muffins
2016-09-20 05:48:51
Ingredients
1/4 cup millet
1/2 cup water
Pinch of salt
1 1/2 cups plus 1 tablespoon whole spelt flour or whole wheat flour, divided
1 tablespoon baking powder
1/4 teaspoon salt
Zest of 1 orange
Zest of 1 lemon
1/2 cup orange juice
1/4 cup plus 2 tablespoons maple syrup
1/4 cup plus 2 tablespoons extra virgin olive oil
1/4 cup milk or milk alternative
1 tablespoon vanilla
5 ounces (1 heaping cup) blueberries, fresh or frozen
1/4 teaspoon cinnamon
Instructions
Rinse the millet in a fine mesh strainer and transfer to a small pot. Add 1/2 cup water and a pinch of salt. Bring to a boil, then reduce heat to low and simmer for 20 minutes, covered. Remove from heat and allow the pot to sit undisturbed for 10 minutes, then remove the lid and fluff the cooked millet with a fork. You should have about 1 cup plus 2 tablespoons cooked millet.
Preheat the oven to 350F. Line a muffin pan with paper liners and set aside.
Sift 1 1/2 cups flour, baking powder, and salt together into a medium bowl. Give this a good stir and set aside.
In a large bowl, combine the orange zest, lemon zest, orange juice, maple syrup, olive oil, milk, and vanilla. Whisk until thoroughly combined.
In another bowl, toss the blueberries in the remaining 1 tablespoon of flour. This will help keep the blueberries from sinking in the muffin pan.
Gently stir the flour mixture into the liquid mixture, taking care not to over-mix. Fold in the blueberries and 1 cup of cooked millet.
Divide the batter between 10-11 muffin cups, filling almost to the top. Sprinkle the top with cinnamon and the remaining 2 tablespoons of millet. Bake for 30-40 minutes until a toothpick inserted in the center comes out clean. Remove the muffins from the oven and cool for 5 minutes prior to transferring to a cooling rack. Store in an airtight container for up to 5 days.
Notes
SR Clients: 1 muffin = Level 1 (50%) snack, Level 3 appetizer/dessert, or 1 add-on.
Adapted from Amy Chaplin's Plum Millet Muffins from "At Home in the Whole Food Kitchen"
Strong Roots Nutrition http://www.strongrootsnutrition.com/