Lemons make a great addition to so many dishes. A little squeeze of juice can make a dish come alive, they add wonderful tartness to fresh fruit sorbets or homemade popsicles, and who doesn't love a good lemon tart? When it's the beginning of fall and we're not yet ready to give up the fresh flavors of summer, the answer might be dehydrated lemon rounds.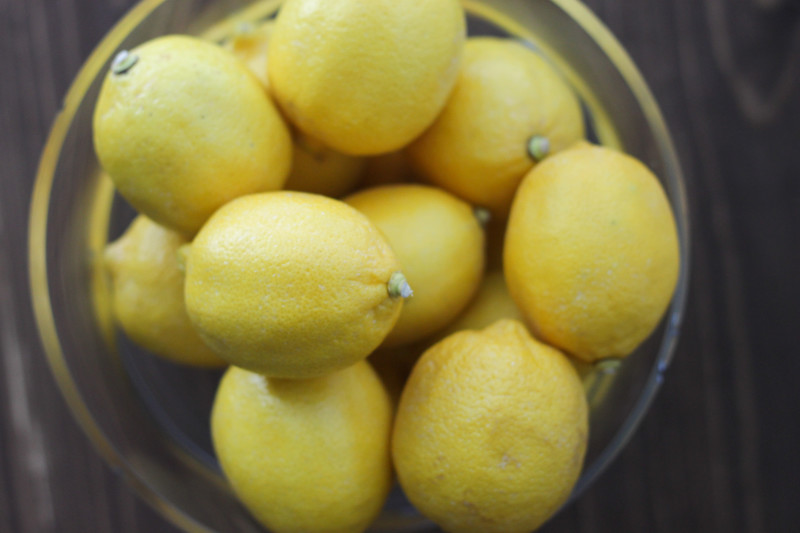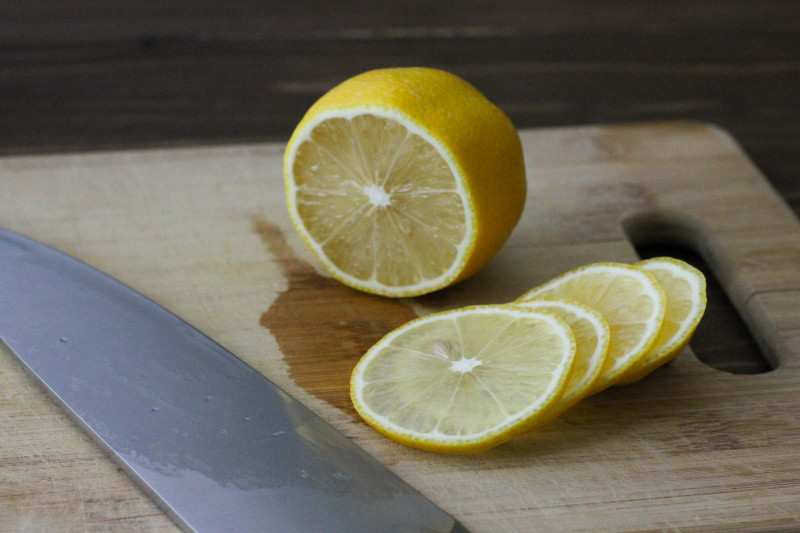 Dried lemons are more versatile than you might think. Drop a couple into a water bottle for a gently infused drink. Toss them into soup, simmering rice, or pots of brazing meats. Pulverize them in a coffee grinder to make your own lemon pepper seasoning. Take that lemon powder and mix with some sugar for a natural instant lemonade. Steep them in your green tea. Crumble them on a Greek salad. Rehydrate them and add to parchment packages of fish. If you enjoy cooking with fresh citrus, it's a beautiful thing to have dehydrated lemon rounds on hand just waiting to add bright flavor to any dish.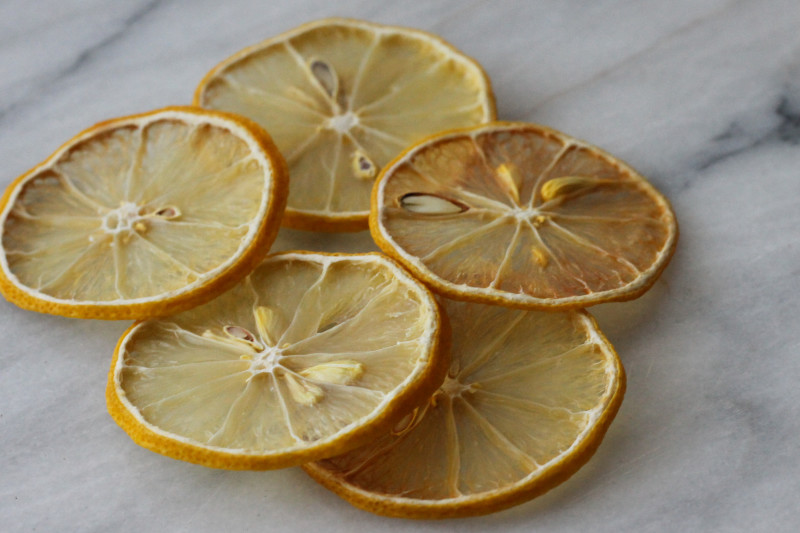 Plus, they're pretty.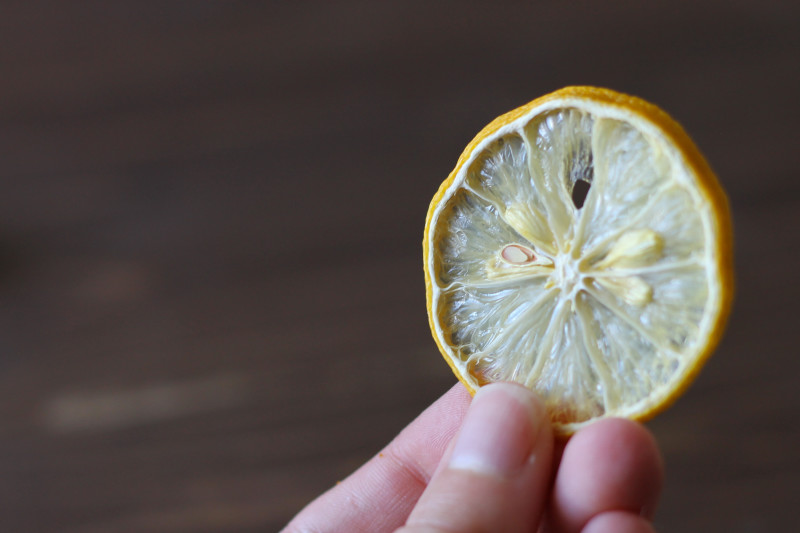 Dried lemon rounds
You will need:
5 lemons
2 baking sheets
Parchment paper
Preheat oven to 170 degrees or its lowest setting. Line each baking sheet with parchment paper and set aside.
Wash the lemons thoroughly and pat dry. With a very sharp knife, slice both ends off of each lemon and discard. Slice the lemons into thin rounds and arrange on the baking sheets. Place in the oven for 4-6 hours until very dry – any moisture left in the lemons will make them mold. Flip the slices every hour to promote even drying.
When the lemons are dry, turn the oven off and allow them to cool inside for several hours or overnight. Store in an airtight container.