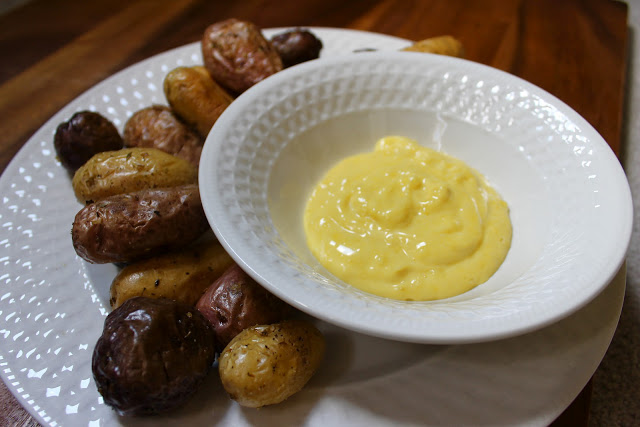 I've moved to Denver! Due to the busyness of moving and getting settled, cooking projects have been on the back burner, but some beautiful fingerling potatoes changed that.
Fingerling potatoes are small, narrow, finger-shaped potatoes. This nice medley came with a mix of Russian banana (yellow skin), French (red skin), and purple Peruvian (bluish-purple skin). What a pretty combination!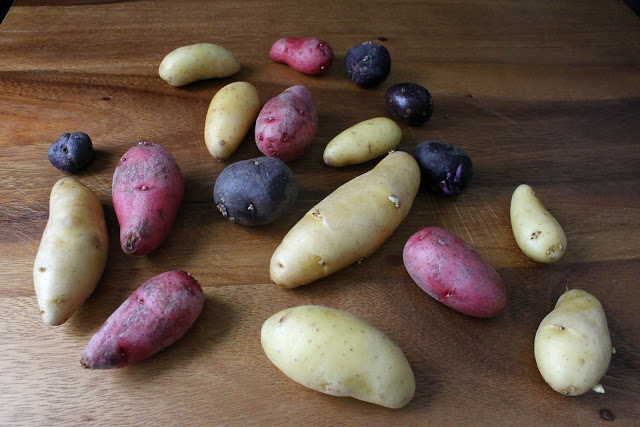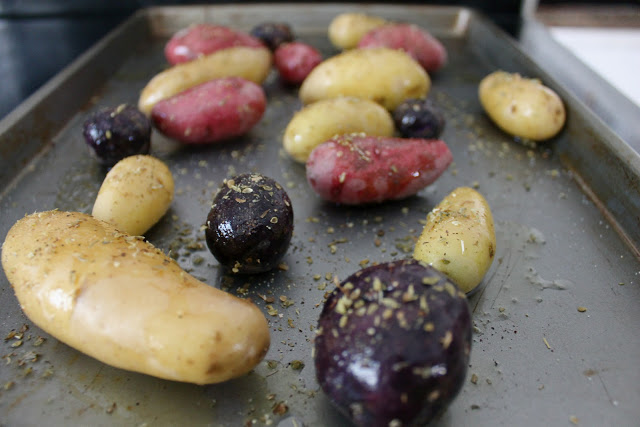 Aioli is not as scary as it sounds. It's basically mayonnaise, and it has only 5 ingredients. And, most importantly, it is delicious. Especially with roasted fingerling potatoes.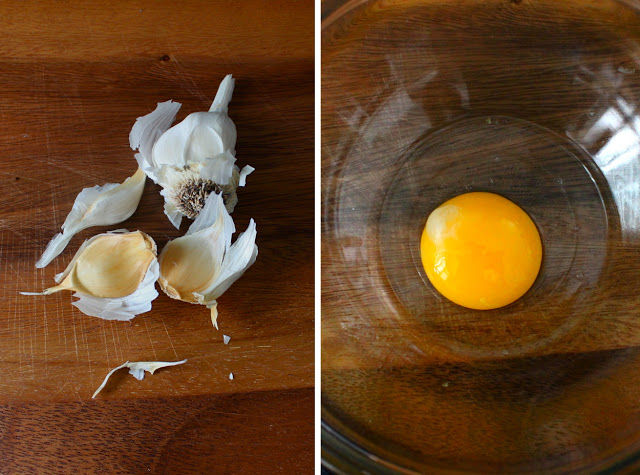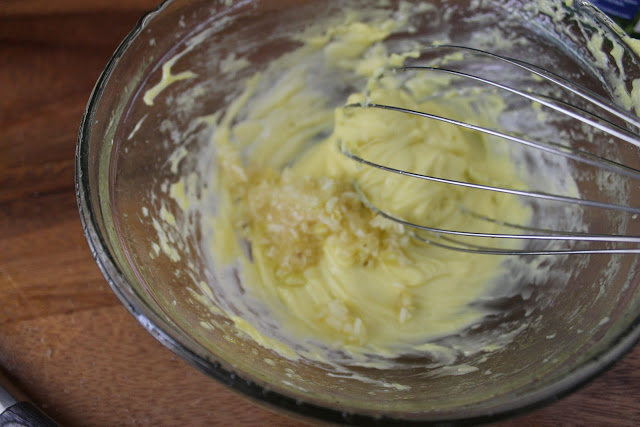 Oregano-roasted fingerling potatoes
Serves 4 as an appetizer or side dish
1 pound fingerling potatoes
Olive oil
Salt
Pepper
2 tsp dried oregano leaf
Preheat the oven to 450 degrees.
Wash and dry the potatoes. Pierce each potato a few times with a knife or fork and place on a sheet pan.
Drizzle the potatoes generously with olive oil. Sprinkle with salt, pepper, and dried oregano. Don't be shy with the oregano – more is better.
Place in the oven and bake for 25-35 minutes or until the skins are crispy and the insides are soft when pierced with a fork.
Garlic aioli dipping sauce
3 cloves garlic
Pinch of salt
1 egg yolk
1/4 cup + 2 Tbsp oil (I used 1/4 cup olive oil and 2 Tbsp canola oil to balance the olive-y flavor)
1 tsp lemon juice
(Note: To make your life easier, use a food processor for this entire process. If you don't have one, prepare for a killer arm workout.) Mince the garlic, then sprinkle with a pinch of salt and crush the garlic with the blade of your knife to mash it and form a paste.
Put the egg yolk in a mixing bowl. Whisk vigorously until it gets frothy.
Slowly drizzle in the oil while whisking as quickly as your arm can go. After a minute or so, the mixture should begin to thicken. Keep whisking and drizzling away until it has a mayonnaise-like consistency.
Whisk in the lemon juice to thin the aioli a bit and balance out the flavors.
Mix in the garlic paste.
Taste, and adjust the salt and lemon juice as needed.
This makes a unique appetizer or side dish – who knew potatoes could be such a great finger food?